Description
Wednesday October 25 2017 6pm for 6.30pm start Ashfield Civic Centre
Ross McMullin : Pompey Elliott at war: in his own words
The wartime letters and diaries of Pompey Elliott, Australia's most famous fighting general, are exceptionally forthright. They are also remarkably illuminating about his volatile emotions. Pompey not only wrote frankly about what happened to him and the men he was commanding; he was also frank about what he felt about both.
This book, by the author of the award-winning and best-selling biography Pompey Elliott, will lead to a new appreciation of Pompey's character and his importance in the dramatic final year of World War I.
Book for purchase and signing on the night from the author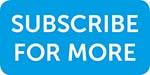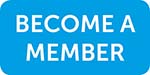 Photo and video consent information.
Inner West Council is strongly committed to ensuring people with a disability have equal opportunity to take part in local activities and have fair access to Council and community programs, services and resources. All Marrickville Library branches have step free entry, though please note there is no accessible toilet at Stanmore Library.