Role of Integrative Medicine in Treating Complex Cases - Children & Adults

Saturday, 1 April 2017 at 9:30 am

-

Sunday, 2 April 2017 at 9:30 am (AEST)
Event Details
Removing the Obstacles to Cure: The role of integrative medicine in treating complex cases for children and adults.
 
During the last 20 years we have seen a dramatic increase in the numbers especially in children of chronic and complex diseases such as autism, ADHD, obesity, diabetes, asthma and allergies just to name a few. Judith calls it the environmental explosion and unfortunately this is adding an unprecedented complexity to how we manage our cases.
In this seminar Judith will share how she has incorporated an integrative approach to unravel and make sense of the many different symptoms and behaviours now seen in our practices.
Judith will also explain which tests need to be incorporated into our practice and how the results can be a powerful guide to aid us in unlocking difficult cases, clearing the way for successful treatment.
Areas that will be covered in this seminar include;
*  Overview of epigenetics and how it explains the impact of the environment on us, how the changes create new miasms and how they are inherited.
*  Allergy, food intolerances and the impact of missing lactose and gluten intolerances.
*  The role of gut infections on the brain, immune and endocrine systems.
*  How to understand and clear heavy metals.
*  The importance of correct nutritional support.
*  Lifting off the damage of vaccines.
*  The difficulty of working with medications.
*  Other conditions that can have a major impact.
Presenter: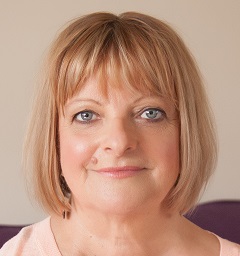 Judith Salmon is a qualified Naturopath and Homeopath having graduated from the Australasian College of Natural Therapies in 1998.
Judith also has a Science degree with majors in Haematology and Immunology. She has worked in routine medical laboratories before specialising in research.
Her research has included work with the Red Cross in transplant medicine, cancer research  (molecular genetics) specifically in melanoma research with the University Sydney and the Melanoma Unit at RPA.  And finally research in neurobiology on Bipolar, Schizophrenia and Alzheimer's at the Garvan Institute, Sydney.
After a year travelling overseas Judith realised it was complementary medicine that was to be her new journey.
Her dream is to be a bridge between orthodox and complementary medicine where respect and understanding can flourish.

General Information:
Date: Saturday 1st & Sunday 2nd April 2017
Location: Colmslie Hotel, Wynnum Road, Brisbane, Qld
Time: 9am registration, 9.30am start. 4.30pm finish
CPE: 12 CPE points (ATMS policy accrues 1 CPE point for each hour of approved educational time)
Please bring: your lunch. Participants can bring a difficult case if they wish.
Cost:
$250 ATMS Accredited member
$340 Non ATMS Practitioner
$150 ATMS Student member
$210 Non ATMS Student
(cost includes morning tea and GST. Lunch is not included)
ATMS Cancellation policy: bookings cancelled between 7 and 21 days before the seminar date are able to transfer the booking to another seminar. Bookings cancelled with less than 7 days notice before the seminar date will not be entitled to any refund.
Please note: if it is deemed that a seminar is not viable, it may be postponed or cancelled by ATMS. Participants of the seminar would be notified of the postponement or cancellation approximately 1 week before the scheduled date of the seminar.
Please be aware that it is not permissible to bring children to ATMS seminars.
When & Where

Colmslie Hotel
Wynnum Road
Brisbane, Qld 4000
Australia

Saturday, 1 April 2017 at 9:30 am

-

Sunday, 2 April 2017 at 9:30 am (AEST)
Add to my calendar