"Somewhere", taking the listener to the universe of modern Brazilian Jazz music. A feature ticketed event at Open Studio.
About this event
Only 40 tickets available for this special feature event!
Rodrigo Salgado, bass player, composer, arranger and educator, has an intense career in Brazil and abroad. He was born in1981 in Rio de Janeiro and started his music career in 2004 in Brasília. In 2019, just before moving to Melbourne, Rodrigo recorded his debut album "Somewhere", featuring some of the best Brazilian musicians.
Rodrigo is a tenured bass faculty at the prestigious CEP – EMB, Professionalizing Centre ofMusic Education of Brasília. He is doing a PhD in Jazz at the University ofMelbourne, received his Masters degree in Jazz Performance from the University of Utah, the USA, and his Composition degree from the University of Brasilia,Brazil.
During hiscareer, Rodrigo had the opportunity to collaborate with many renown artists,including Leandro Braga (Brazil), Kris Johnson, David Halliday (USA), Teto Ocampo (Colombia), among many others, and performed at the world's prestigious festivals and venues in Australia, South America, USA and Asia.
Moving to Australia, Rodrigo formed his quartet with some of Melbourne's finest jazz musicians: Erica Tucceri (flute), Darrin Archer (piano) and Al Kerr (drums). For this concert, they will be performing the repertoire of Rodrigo's album "Somewhere", taking the listener to the universe of modern Brazilian Jazz music.
$20 general admission on shared tables.
Venue open for drinks and meals from 6 pm
Show 8pm - 10pm
BOOK NOW!
No refunds, all sales are final.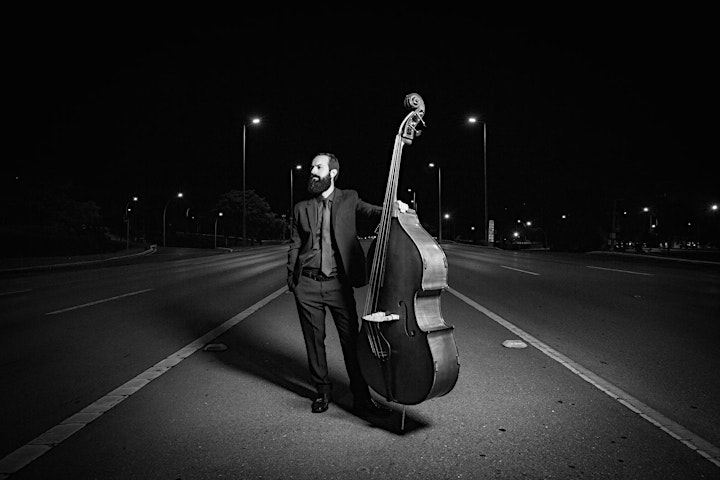 Organiser of Rodrigo Salgado Quartet -Special feature ticketed event