Resume class by HR Professional and Career Coach with 20 years experience. Stop stressing and DO SOMETHING to make your resume stand out!
About this Event
Are you stressed about keeping your job, or finding a new one during Covid times? Well, here's your chance to do something about it! We're all hoping for the best, that employers will open up again and life will go back to normal...but to be honest, that might not happen. Jobs that have not already been lost are still under threat, and the employment landscape is changing dramatically. Instead of worrying about it, GET REAL and GET READY so that you can hit the job market with a better chance of success if you need to.
Let's be honest, job searching is HARD, even in good times. It's time-consuming, draining and can feel really personal when you don't get the job - or even an answer to your application! But the truth is, if you're not even getting replies your resume probably sucks. (If you're getting interviews and then not getting the job, then your interview skills need some work, and that's a different class - I'll run that one in a couple of weeks!). If you want to increase your chances of even getting an interview in the first place, then you've GOT to have a resume that stands out from the crowd.
In 1 hour, learn:
- The big resume mistakes that are stopping you from getting interviews (and stopping recruiters from even reading your resume!);
- The secret gateway preventing your online applications from even getting SEEN by employers; and
- The formula that I followed - and YOU CAN TOO - to get past these hurdles and get yourself to an interview.
I'll also send you templates for a resume and cover letter you can use, a step-by-step guide to getting your resume right, and extra tips to really make your application rock!
No sales, no tricks, no systems to buy - just good free advice from someone in the game who wants to help people succeed. This is session 1 of 3 in the series - in session 2, we will look at Interview Skills and session 3, LinkedIn profiles. Come to all 3 or just 1, whatever suits you.
In my 20 years of HR Management roles and my business Career Coaching for all levels, I've seen too many resumes and job applications to count. Most of them don't get past the first look because of basic mistakes, and I want to show you how to avoid that.
Come join me! I can't guarantee your success - YOU need to put in the hard work to make it happen. But I CAN guarantee a no-bullsh*t, honest get-together where I will hold nothing back, and share everything I know about how to ROCK YOUR RESUME, no matter what your level or industry. See you there!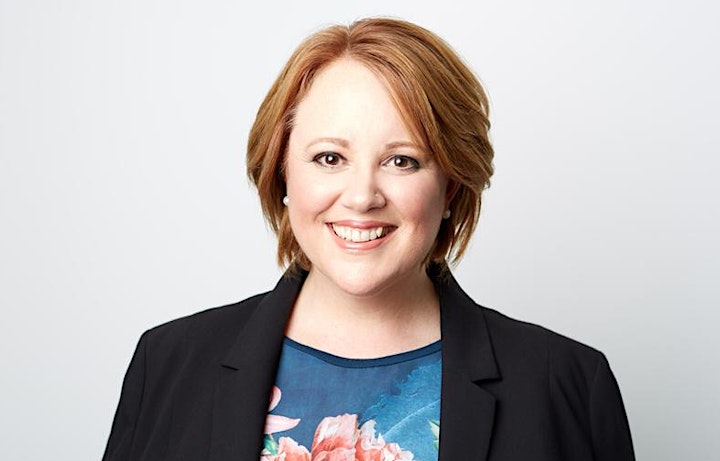 About Me
My name is Catherine Bell, I'm the Director of Bell Training Group and work with individuals and companies to make work - and life - better. I've been running my own business for over 10 years and before that, had a successful career in Human Resources, Learning & Development, Organisational Development and Hotel Management. I use the science of Applied Positive Psychology in my work with regular people, leaders, government, not-for-profit and corporates. If you want to know other impressive corporate-type stuff about me or check my qualifications, you can find me on LinkedIn here: https://www.linkedin.com/in/inspirationalcatherinebell/
Why am I doing this?
Because I believe that if we all help each other out a little right now, we can come out stronger at the end of Covid-19. And because I believe in the power of doing good things for people. That's it.
When I was 29, I came home to Australia from working in a big role overseas and thought I was guaranteed to walk into any job I wanted. WRONG! I applied for 63 jobs without even hearing back (and this was in the days of mailed paper applications!). I had been out of work for 3 months, had a massive debt to pay off, was living back at my parents' place (thanks Mum and Dad, you're the best) and I was desperate. Then I did my research and discovered all the ways I was screwing up with my applications...and got the 64th job I applied for! What I learned has helped countless people with their career moves and now I want to share with you, too. See you there!