Description
Much has changed in the field of surgery in the past 50 years. While surgery has traditionally been a specialty characterized by hand skills and, at times, "educated improvisation", it is now becoming a field where robots, computer guidance, 3D printing and bioprinting are changing the way surgeons operate, sometimes "driving" their hands to levels of precisions never imagined before.
In this talk I will explore and discuss the technological advances now available to surgeons and the ones that will possibly become a reality in the near future. I will also discuss the current state of the art in bioprinting from a surgical prospective, focusing on its application in the musculoskeletal field. I will highlight the current roadblocks for the application of this technique in clinical practice, as well as the expectations and the promises for the future seen with the eyes of the final user.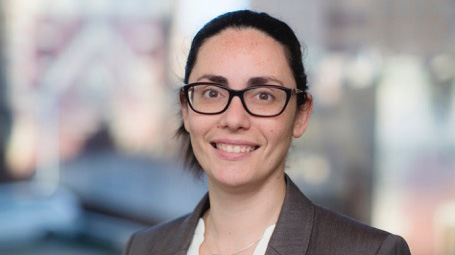 Claudia Di Bella, MD PhD FRACS FAOrthA
Dr Claudia Di Bella is an academic orthopaedic surgeon highly specialised in musculoskeletal oncology, advanced robotic assisted surgery and 3D printing.
Dr Di Bella graduated in medicine and surgery in 2002 (Bologna University, Italy) and subsequently obtained her specialist recognition as orthopaedic surgeon in 2007 (Bologna University, Ita) as well as a PhD in Oncology and Experimental pathology in 2012 (Bologna University). Dr Di Bella moved to Australia (Melbourne) in December 2009, and in 2014 obtained the recognition as qualified Orthopaedic Surgeon by the Royal Australasian College of Surgeons and the Australian Orthopaedic Association.
Date:
Wednesday, 7 November 2018
Venue:
Auditorium, Doherty Institute for Immunity and Infection
792 Elizabeth Street, Melbourne
Time:
6.00pm – 7.00pm.
Refreshments will be served from 5.00pm.
Organiser of Robots and 3D Bio-printing shaping surgery