Description
A four week workshop designed to practically show our Muslim youth how Robots work, how we can build them, and how Robots can deeply impact our lives as humans.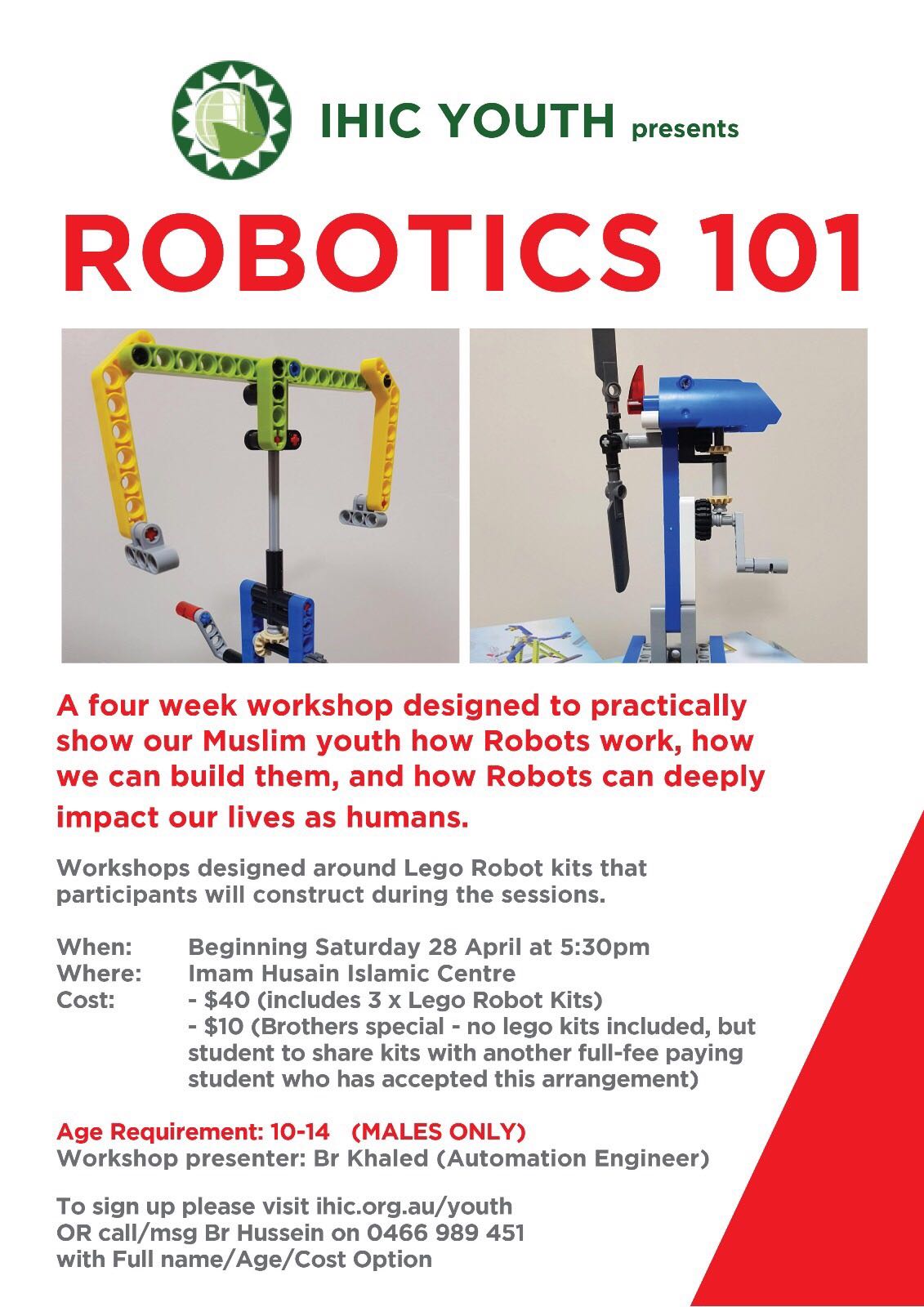 Workshops been designed around Lego Robot kits that ideally participants will construct during the sessions.

When: Beginning Saturday 28 April at 5:30pm
Where: Imam Husain Islamic Centre
Cost:
- $40 (includes 3 x Lego Robot Kits)
- $10 (Brothers special - no Lego Kits included, but student to share kits with another full-fee paying student who has accepted this arrangement eg one's brother)

Age Requirement: Male 10-14
Workshop Presenter: BR Khalid
Experienced Engineer
Organiser of Robotics 101- Males 10-14yrs old
The Imam Husain Islamic Centre is a NOT-FOR-PROFIT religious organisation committed to promoting and educating the community on the true path of Islam. Located in the inner west of Sydney, and established in 1996, the Imam Husain Islamic Centre continues to serve the whole community Muslim or otherwise.