RoB Keynote Speaker: Marcus Corah - How Selling Will Change Post Corona Vir...
Event Information
Location
Online Only - The Thrive Network
Level 2
52 Albert Park Rd
South Melbourne, VIC 3205
Australia
Description
How will selling change post corona virus
I'm putting all of my experience and my best content into helping Business owners who want to see significant improvement in their results in a short space of time and thrive whatever the market is doing.

'This has built on many influencing and management skills courses to give me an extra set of tools and further understanding.'
'Very experience industry practitioner, very engaging.'
'I already had what I thought was a good level of influencing, but I had a lot of lightbulb moments.'
"Marcus has added significant value to our client presentations and ultimately the final result. His creative ideas have enabled us to achieve results beyond our expectations."
Here's what you can expect to gain from attending:
Learn how to communicate more effectively and emotionally with your customers to win more business.
Networking
Our event provides an excellent opportunity to connect with others. Whether it's over breakfast, before or after the event, whatever your style, there are plenty of opportunities throughout the event for you to connect and have fun.
Ticket Pricing:
$40 +Booking Fees (early bird $30)
$25 each +Booking Fees with a buddy ($50 total)
This is a sponsor subsidised ticket that allows us to offer you full access to the event below cost. If you are a small business this is the ticket for you.
Includes: Chance to win a copy of Marcus Corah's Book - "The Persuader"
---


About The Event
Port Phillip Business Network and Referrals Over Breakfasts (RoB) partner to bring you an informative and value packed keynote speaker breakfast event.
What to expect??
A relaxed, social event aimed at bringing together the local business community. Our number one priority for the event is to be social yet informative and allow people to enjoy, connect, learn, network, enjoy a sit down breakfast and even win some prizes.
The format of the event will be designed to showcase specific skills, create brand awareness and deliver new business opportunities. To keep the relaxed feel of the event our key speaker will talk over breakfast then facilitate a question and answer session with the audience.
If you have any questions please call:? 1800 ROBMEMBER (1800 762 636) or Anna Petrarca on 0414 316 472 or email info@referralsoverbreakfast.com
---
About The Speaker
Who is Marcus Corah?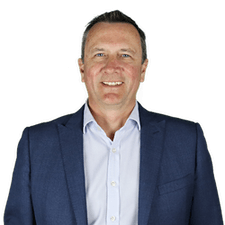 Author, Sales Trainer and Coach
Marcus is a sought-after trainer and coach with a proven track record in helping companies make real and lasting change. Formerly based in London, he has trained in local and global markets, including; EMEA, APAC, and North America. Assisting companies and individuals communicate more effectively and emotionally with their customers.
He has worked across all levels within organisations. Marcus' unique approach to selling, pitching, influencing and negotiating reaches beyond the traditional methods.
The key to his success lies in understanding and working from within the clients' beliefs and emotional desires. Making them more emotionally invested in the outcome.
Date and Time
Location
Online Only - The Thrive Network
Level 2
52 Albert Park Rd
South Melbourne, VIC 3205
Australia
Refund Policy