RoB Keynote Speaker: John Harnden AM - Dealing with people at all levels wi...
Description
Dealing with people at all levels with many forms of communication.
Learn what's behind the smooth running of a world class racing event and this can apply to the running of your business on a daily basis.
Secure your tickets and get to know how to communicate successfully at all levels and get great results.
---
About The Event
Port Phillip Business Network and Referrals Over Breakfasts (RoB) partner to bring you an informative and value packed keynote speaker breakfast event.
What to expect??
A relaxed, social event aimed at bringing together the local business community. Our number one priority for the event is to be social yet informative and allow people to enjoy, connect, learn, network, enjoy a sit down breakfast and even win some prizes.
The format of the event will be designed to showcase specific skills, create brand awareness and deliver new business opportunities. To keep the relaxed feel of the event our key speaker will talk over breakfast then facilitate a question and answer session with the audience.
If you have any questions please call:? Anna Petrarca on 0414 316 472 or email info@ppbn.com.au
---
About The Speaker
Who is John Harnden, AM?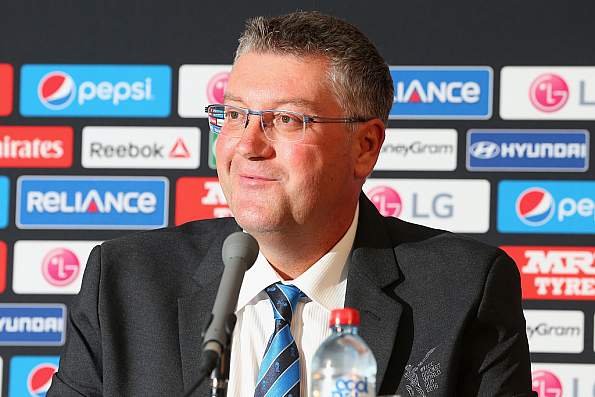 Mr Harnden has wide ranging NED and Executive experience in large complex multi stakeholder businesses in the sport, events, entertainment, media and tourism sectors, together with the capital projects that often accompany them.
He is currently Chair of the Australian Grand Prix Corporation and the ICC 2020 T20 World Cup Organising Committee, is a Director of Cricket Australia and consults internationally providing strategic advice across the above industries.
He has led some of the world's largest sporting events and tourism properties through his roles as Chief Executive Officer of the ICC Cricket World Cup 2015, the South Australian Cricket Association, Village Roadshow International Theme Parks, the Melbourne 2006 Commonwealth Games Corporation and the Australian Grand Prix Corporation.
Mr Harnden has served on a number of boards in these areas and also been involved in a range of engineering projects, including the management and design of Stadia and Formula One Grand Prix Circuits around the world.