Sales Have Ended
Registrations are closed
Thank you for your registration.
Sales Have Ended
Registrations are closed
Thank you for your registration.
Road to Recovery - Online Book Launch Party and Author Talk
About this event
Gathering people from different corners of the world to join Marcia Teperman to celebrate the second expanded edition of the book Road to Recovery - A Journey of Physical and Emotional Healing.
This event is all the guests walking away with tools and forever changed !
Marcia will talk about the gruelling process of overcoming resistance to share her message with the world and how it is possible for you to access more of your power and wisdom by reconnecting to your emotions through the body.
Can you think of anyone who may need this resource? If so share this registration page with someone.
So what is the book about?
Think back to an event in your life that left you feeling like you had your back up against a wall with nowhere to go. We all have a memory that comes to mind right away because these are the moments that shape us. For some it's an accident, for others it's a loss, but the bottom line is at some point in our lives we will all face something that will test us.
Rather than seeing these moments as setbacks, you can look at them as opportunities for growth. But without the right tools and mindset oftentimes people either see them as moments of despair or completely minimize the long standing emotional impact these events had on how they experience life afterwards.
In Road to Recovery, car accident survivor Marcia Teperman recounts the long path to physical and emotional healing and the way mindfulness, regular exercise, and self-love can help anyone who has been through a life-changing event to ascend to fulfillment even if they thought they have lost the ability and the hope.
Are you ready to take a journey down your own personal road to recovery? This book is filled with insight and lessons to help you navigate your own survival and become the best version of yourself.
In the Road to Recovery, you will witness the first-hand transformation and discover that even through tragedy we are equipped with the tools to not only survive but rise up and be the best version of ourselves.
This book will be a good resource for those who are used to power through life's challenges overlooking their vulnerability and also for anyone supporting someone who had been through a major traumatic event or loss.
About Marcia
Marcia Teperman is a Trauma informed Transformational Coach, Somatic Healer and Life and Career Strategist. With over 22 years experience as a movement rehabilitation specialist and a wellness coach, Marcia has devoted the last 5 years of her life to coach high-achieving women experiencing stress and anxiety to reconnect with their authentic needs so they can thrive in life and at work. Marcia's passion for empowering people achieve their full potential has led her to spend the last 5 years supporting supporting people with disability in articulating, planning and achieving their goals for social and community participation as well as advocating for the rights of people with disability.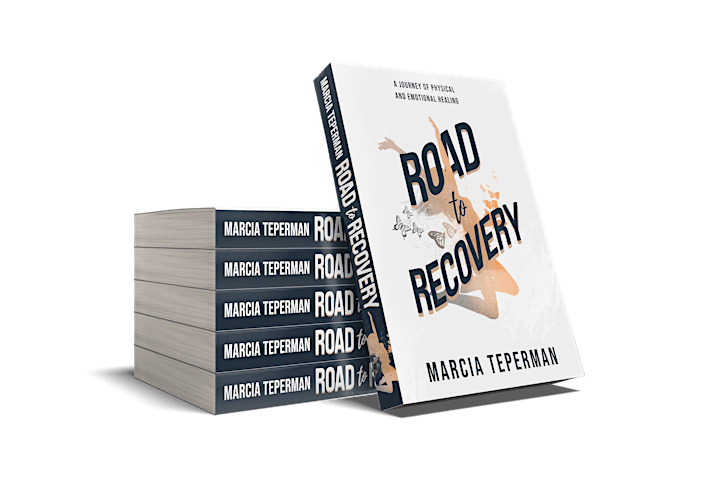 Date and time
Location
Refund policy