Actions and Detail Panel
RMIT MBA Careers Series
Tue., 09/05/2017, 6:30 pm – Thu., 11/05/2017, 8:30 pm AEST
Description

Day 1: Key Elements for Career Success

When: Tuesday, 9th May, 2017
Time: 6:30pm - 8:30pm
Where: Green Brain, Cnr Latrobe and Swanston Street
Presenter: Gavin Norris, Executive Coach, The 3E Factor


Receive advice on how to understand your social style, personal branding and utilising your professional network. Executive coach, Gavin Norris, will talk about how to take the next step to further your career by discussing self awareness, emotional intelligence, relationship management and personal brand.

Day 2: MBA Careers Fair

When: Wednesday 10 May, 2017
Time: 6:30pm - 8:30pm

Where: TBC (RMIT City Campus)

The MBA Careers Fair will host Melbourne's top tier firms for a night of professional networking. This event hosted by the MBA Student Association and Careers Hub will provide you with an opportunity to meet representatives of the companies you dream of working for. The MBA Student Association aims to develop ties between the Business community through industry engagement.
On the night- dress to impress any future employer you may meet and bring along your resume to ensure they won't forget you. A professional photographer will be present to take professional LinkedIn headshots throughout the night.

Day 3: Entrepreneurs Round Table
When: Thursday 11 May, 2017
Time: 6:30pm - 8.30pm

Where: TBC (CBD)

This interactive panel will provide professional insight into what challenges you may face when thinking of starting your own business.The Entrepreneurs Round Table will host a bevy of industry professionals on a night not to be missed.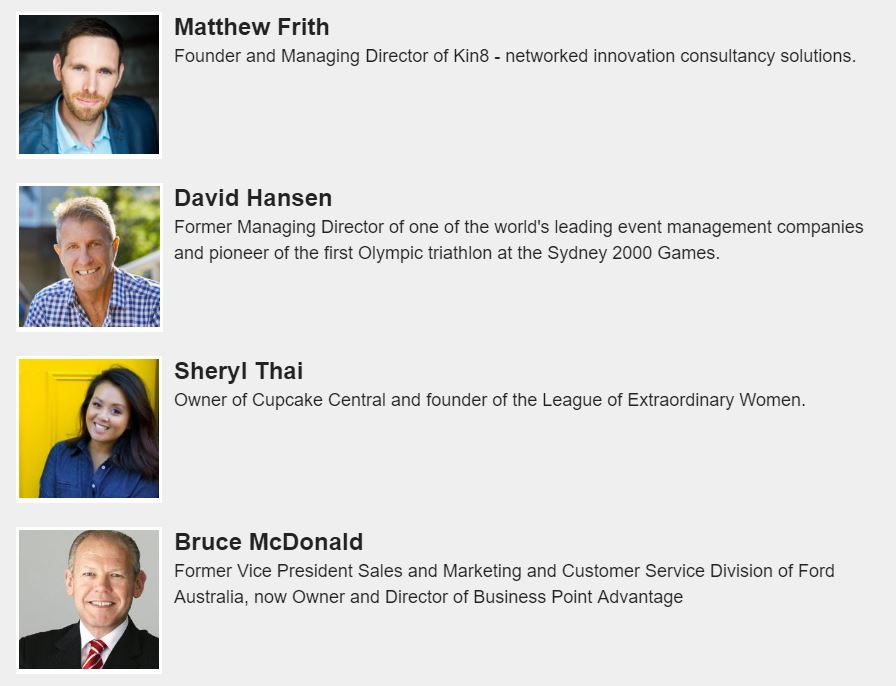 Buy either the Key Elements Workshop ($10) or Entrepreneurs Round Table($10) and get the Careers Fair for
free
. Or join us for all three events for only $20.