River Heads Rocks 26 June 2021 - including 8 Ball Aitken, Miz Bully Band, Rolling Stones Experience - dancing under the Stars
About this event

Boomers Unite for a live music event with great bands. 8 Ball Aitken, Rock and roll bagpipes, featuring The Miz Bully Band from NT and The Rolling Stones Experience headline this rock and roll music event.
There will be food vendors on site and limited on-site camping, so get in quick to secure your spot.
11.00 noon - gates open - bring your chair (sorry NO DOGS allowed inside event compound) There will be a special area for your fur babies if you are camping on-site.
12pm – 2.30pm – The Miz Bully Band from NT – featuring the soulful sounds of Miz Bully
2.30pm – 3pm – Rock n Roll Pipes "we will rock you"
3pm - 5.30pm - 8 Ball Aitken - slide guitar SENSATION
6pm – 9pm – THE ROLLING STONES EXPERIENCE take to the stage belting out your favourite Rolling Stones classics to dance under the Stars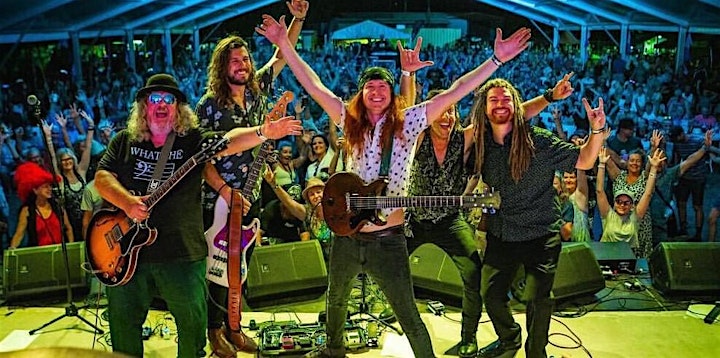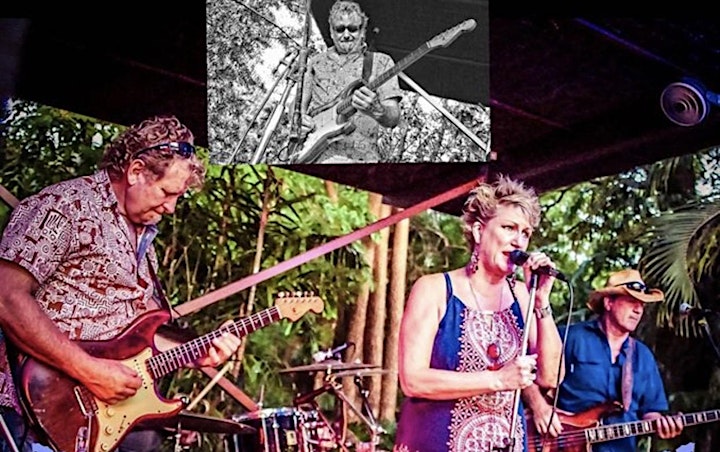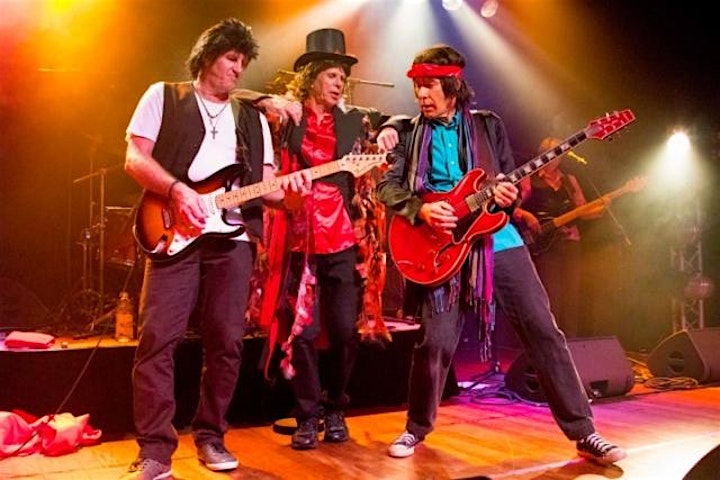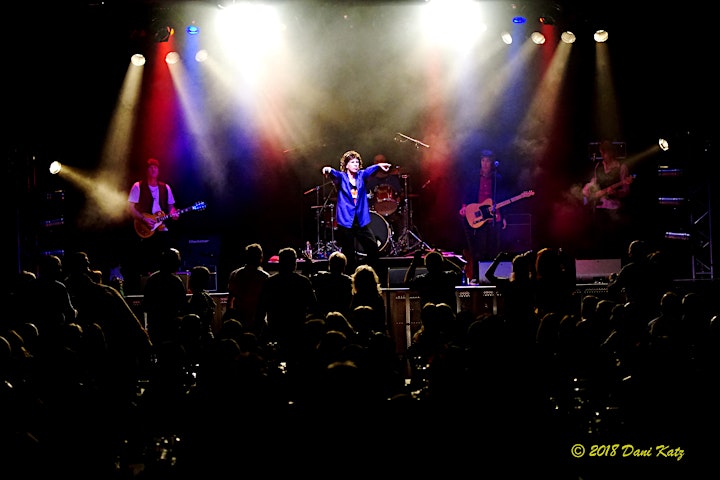 A variety of catering will be available on site - baked spuds, chips, Mammino ice cream, coffee, wood fired pizzas, bubble tea, prawn rolls, fresh calamari, fresh fish and chips, burgers, mango salad (you know the stuff, all the things you don't usually have, besides the coffee). Just for Kids Children's Charity will be there holding raffles and selling chips, lollies, chocolates & cold drinks. Another worthy cause.
Merchandise tent - T-shirts, stubbie coolers available.
Fundraising for River Heads Kingfisher Rural Fire Brigade (please support the Rural Fire Service) they will be helping with parking and all proceeds will go to the Rural Fire Service. We are also supporting MS.
Have a listen to Mario by Miz Bully Or this one - all about a letter from the tax man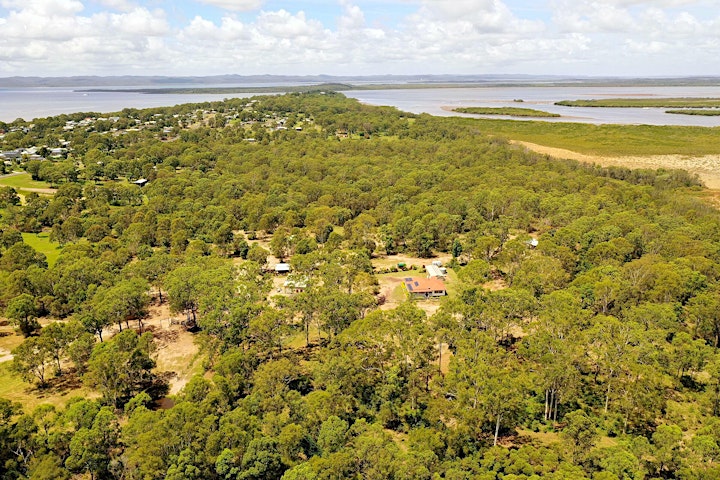 A spectacular venue at Fraser Coast RV Park - Get behind us in helping to fill the gap in this market by providing good old-fashioned rock and roll. If you've done the Big Red Bash, Gympie Muster, Tamworth Country Music Festival, Byron Bay Blues Festival, Woodford Folk Festival, now here is your chance to support some good Australian bands and the local music industry.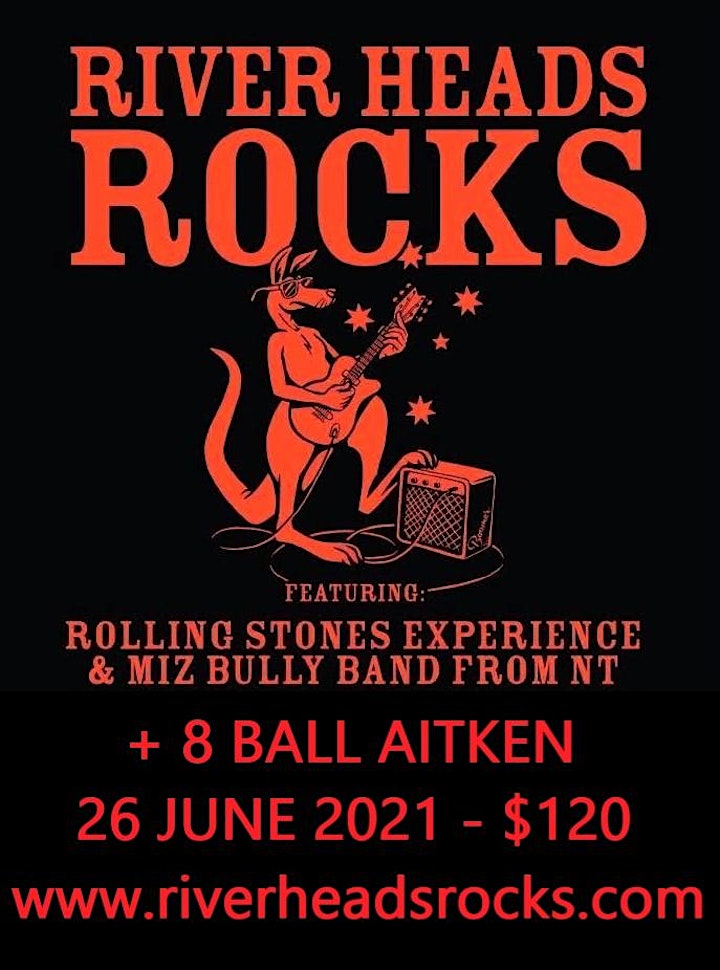 Meet Boomer our River Heads Rocks mascot - T shirts will be available at the merchandise tent for $30
The Rolling Stones Experience have been thrilling audiences for a decade 🎸and will have you on your feet dancing 💃 under the stars ⭐️ ⭐️⭐️⭐️⭐️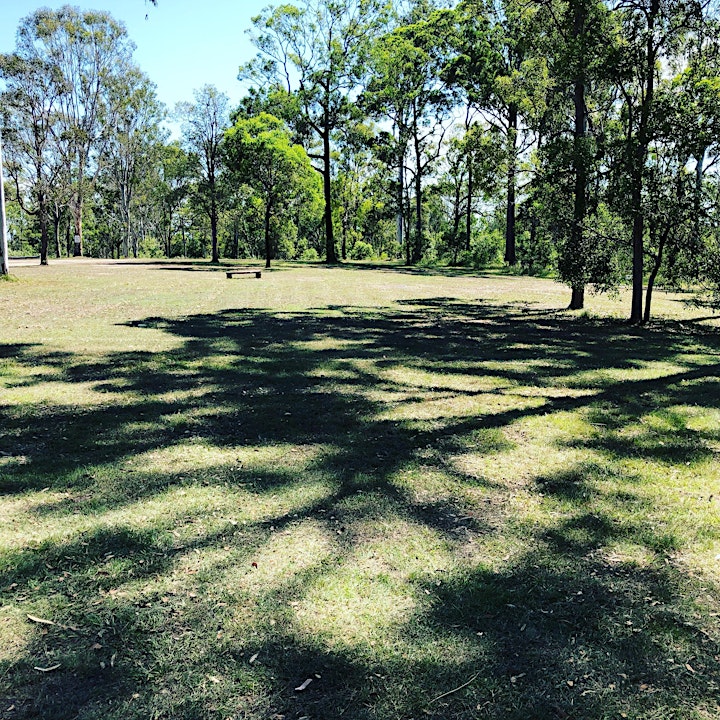 VENUE - a beautiful setting for River Heads Rocks at Fraser Coast RV Park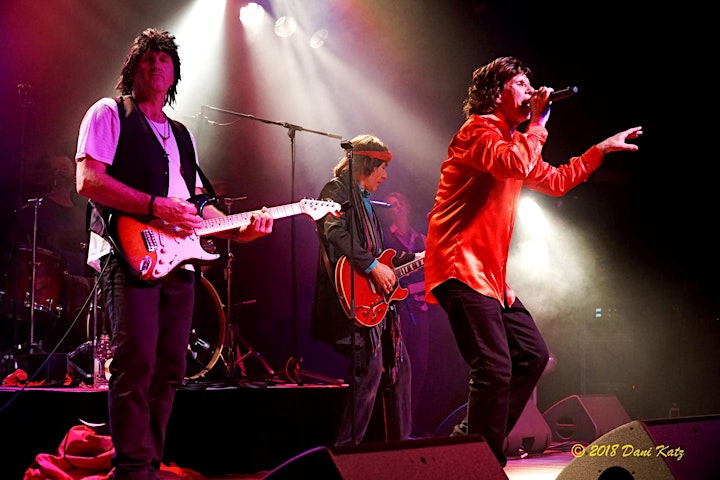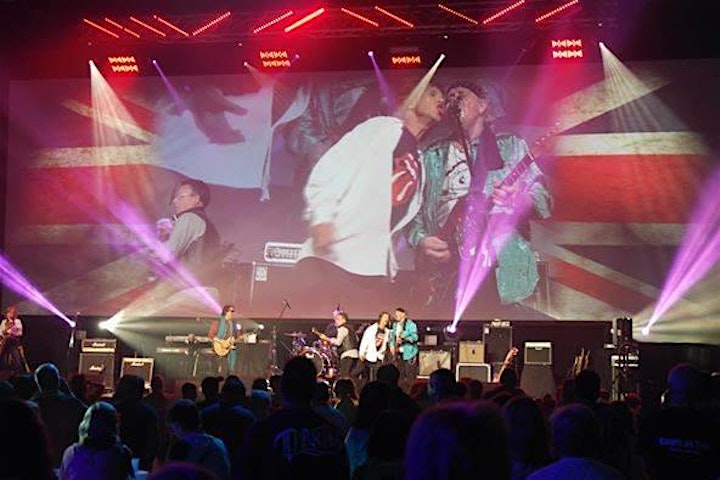 Darwin based Miz Bully band are keeping music LIVE and the BEAT real. They are lovers of the traditional rhythm section styled band, gaining accolades from punters and musicians alike. The core of the band are locals from Humpty Doo, a rural town about 40 minutes from the CBD.
They journey from Rock to Blues, soul to funk and roots. The band has an extensive Original songs repertoire and strives to maintain an evolutionary attitude to their work.
ON VOCALS. Miz Bully. Born in Melbourne and lived and performed in most states of Australia as well as overseas . A singer songwriter who's heart is well and truly in the blues but with an Australian rock influence thrown in. The principal songwriter of the band Miz Bully believes in the reality of live performance
"I don't care if I'm at a Festival, a Club, or some tiny pub, I always give 100%. I believe peoples souls shine through in their music and you can go on a great journey with them if they are truly into what they do."
ON GUITAR. Consummate guitarist David Tripp is a true exponent of the versatility of the Fender Strat. A player of some 30 years he has graced the stage with rock, country and blues bands all over Australia. An artist well known for his tasteful playing, he has worked with major bands at the Gympie Muster, Woodford Folk Festival, Broadbeach Blues Festival, Ponde Rock, and anywhere else you care to mention.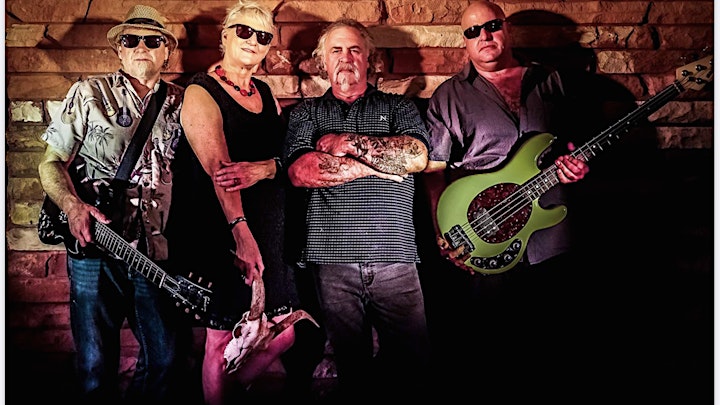 Miz Bully Band from NT - a host of original songs - rhythm & rock n blues
Current event layout - partnership offers closed - TV campaign on Channel 7.
Thank you to our SPONSORS - Channel 7, The Sign Guys, Milton Mango Clothing, Richers Transport, Everything Fraser Coast, River Heads Progress Association, River Heads Property Sales, Whalesong Cruises, Wolfpack Printing, RebelFM, (broadcasting live) Fraser Coast Beacon, River Heads Pharmacy - YOU ALL ROCK 🎸🎸🎸🎸
Just one of the superb caterers serving bubble tea.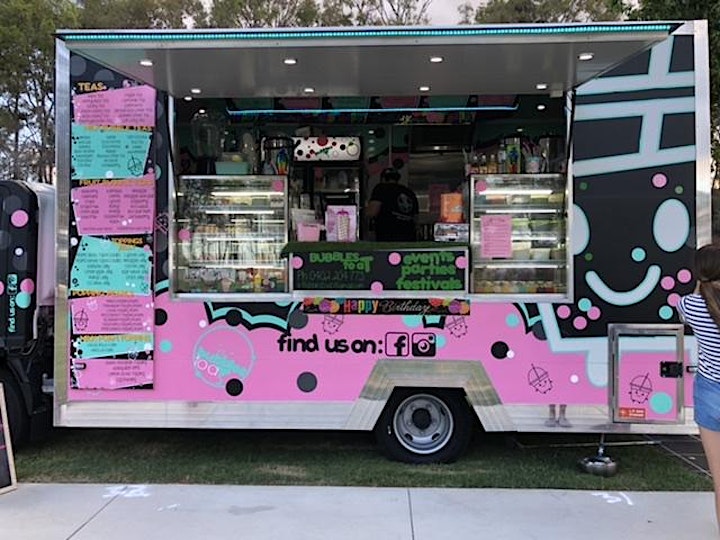 A lot of enquires are coming in with regards to strategic planning. Rest assured your ticket will be transferable to a later date if it becomes absolutely essential to transfer the date due to the current health concerns with Covid-19. Your health & wellbeing are at the forefront of our minds for this event and that is why we are holding this event so that everybody can enjoy themselves. We shall keep you updated. #riverheadsrocks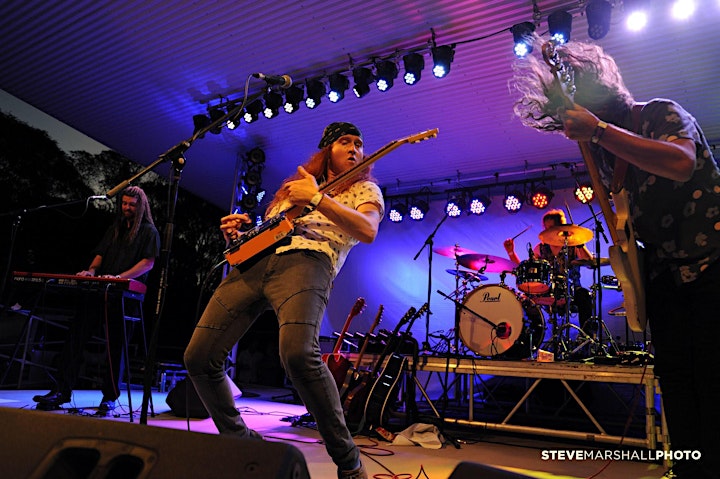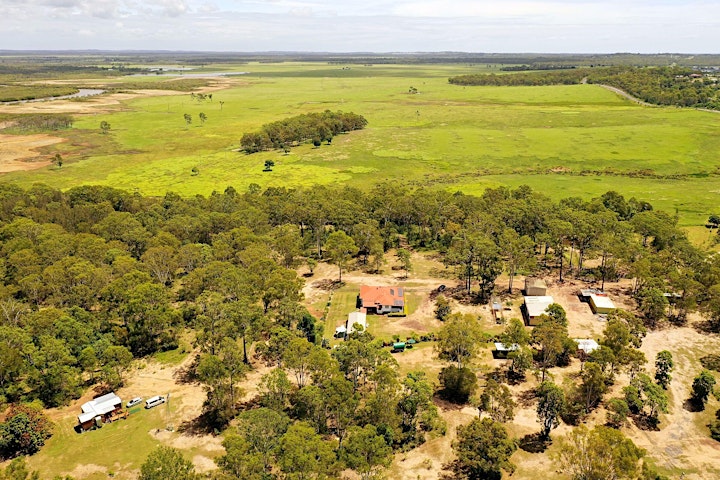 An aerial of the venue for River Heads Rocks looking out towards the neighbours spectacular 3000 acre property. On-site camping available if you pre-book on website at frasercoastrvpark.com.au - CAMPING SITES AVAILABLE FOR TICKET HOLDERS ONLY - ONCE YOU HAVE YOUR TICKET YOU CAN BOOK A SITE. Limited sites. CAMPING FROM FRIDAY 25TH JUNE - PLENTY OF CAMPING SITES STILL AVAILABLE.
8 Ball Aitken - swamp - blues - slide guitar - come and hear tracks from his new number one best selling album Ice Cream Man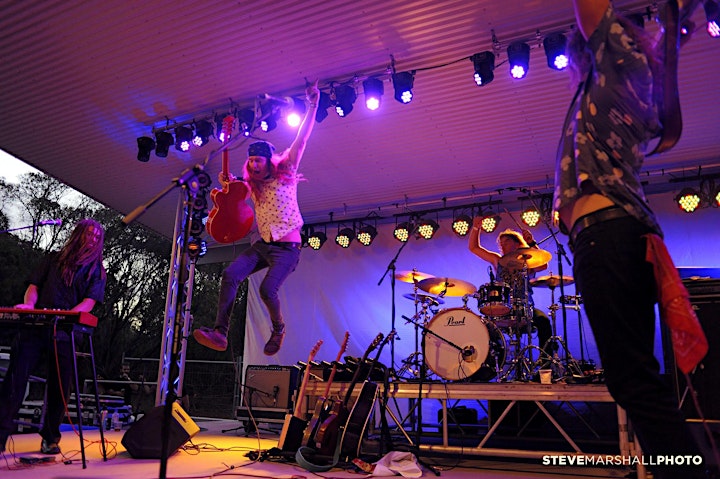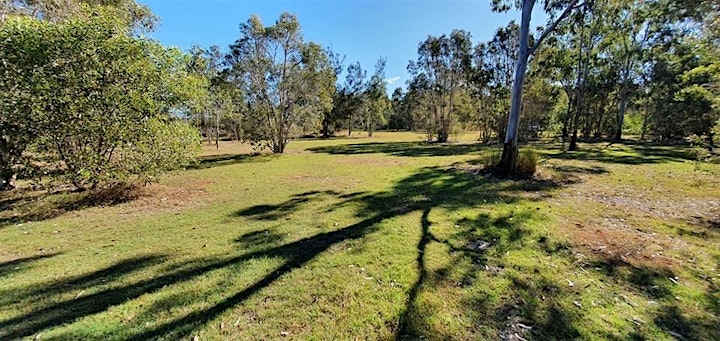 Three Arrows Campsite - just one of the beautiful campsites available at Fraser Coast RV Park.
• Disclaimer: Patrons acknowledge that while the venue has taken all reasonable health and safety precautions to keep the audience, staff and performers safe, patrons enter the venue at their own risk without recourse to claim against the venue regarding health outcomes, or personal injury.