Description
"Rites of Passage is among the most remarkable and moving films produced in Australia in recent years" - Evan Williams, film critic, The Australian
The WOLLONGONG PREMIERE SCREENINGS of RITES OF PASSAGE are events not to be missed. The events will include:
- Q&A with some of the young people involved in the making of the film
- Receive a private link to the film so you can access it again from home
What can you do to help?
Spread the word - invite your friends to come along.
Purchase a ticket - either purchase one of the set tickets, or if you would like to donate some money while you're at it, nominate any ticket price over $15 to purchase. Each donation will generate 1 x Adult ticket.
The young people involved in the film are touring the Rites of Passage to Perth, Adelaide, Brisbane, Hobart, Melbourne, Gold Coast, Darwin, Port Macquarie, Tamworth, Coffs Harbour, Alice Springs and more. Your donation will help them to get there.
SHORT FILMS TOO!
As well as Rites of Passage the following short films, some of them award winning, and fresh from film festival screenings, will screen on the followng dates:
Thursday 17th October (+short films "2506", "Third Eye" and "Skate")
Monday 4th November (+ short films "Steep" "Interlude" "What Can I say" "Legoland" "Red" and "13 Things")
Thursday 28th November (+short films "The Circle" "Home" "Bent" "Concrete Rainbow" and "Dub of the Dead")
*Please note the date of this event may be liable to change depending on the availability of the venue. We will do our very best to make sure the event falls on this date or a very near alternative.
Film website: http://ritesofpassagefilm.com.au
RATING: M
Find & share this event on Facebook: https://www.facebook.com/events/459314240850535/
Supported by: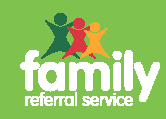 Organiser of RITES OF PASSAGE Illawarra Premiere Screenings
This screening is being organised by the RITES OF PASSAGE team which includes:
- the filmmakers, including the young people involved in the making of the film
- Beyond Empathy (BE), the not for profit community arts organisation behind the film 
- FanDependent, innovative film distribution initiative