Description
Join UTS: Faculty of Arts and Social Sciences and Dr Doris Ruth Eikhof for a lively discussion titled Risking Diversity.
Workforce diversity in the screen sector is typically looked at through workforce statistics. But statistics can tell us little about how a lack of diversity arises. Drawing on evidence from the UK screen sector, this talk flips our perspective on workforce diversity to decision making.
Who decides about opportunity and inclusion in screen work?

Where do the key decisions get made?

And what is the role of risk in those decisions – who risks something, what do they risk, how might they risk better?
Event details:
Thursday, February 28th
Star Bar, Cinema room
600 George Street, Sydney
5 pm arrival for a 5:15 pm start
Drinks and canapés will be served.
We look forward to seeing you on the night!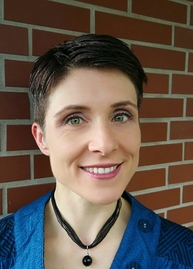 Dr Doris Ruth Eikhof is Deputy Director of the CAMEo Research Institute for Cultural and Media Studies and Associate Professor at the School of Business, University of Leicester, UK. She has worked extensively on work and employment in the cultural industries, focusing on career management, self-entrepreneurship and workforce diversity. Doris has led various funded research projects including for the British Film Institute, Creative Diversity Network, the UK's Arts & Humanities Research Council, Nesta and Creative Scotland.