Register for RISING STARS Teacher PD Workshops presented by Sunshine Coast Chamber Music Festival in partnership with Camerata and SCYO.
About this event
WHO:
Camerata AD Brendan Joyce (violin) with 3 x Principal Players
Louise King (Program Director, AD SCCMF + Cello Dreaming)
2 x String Quartets Sunshine Coast Youth Orchestra
WHEN:
Workshop #1: Friday 30 April 4:30-7:30pm SIPPY DOWNS
Workshop #2: Friday 11 June 4:30-6:30pm SIPPY DOWNS
Concert: Sunday 20 June 2-4pm FESTIVAL CONCERT: 'Heartland' BUDERIM www.sccmf.com.au
WHERE:
Workshops: PAC Chancellor State College High School Campus 164 SIPPY Downs Drive SIPPY DOWNS Sunshine Coast
Concert: Sound Shell Public park Main Street BUDERIM
WHAT:
String Teachers are invited to register to attend and observe two free upcoming workshops in chamber music practice and string performance stage craft. The workshops will provide an opportunity for participants to explore ways to approach small group teaching and ideas on how to build chamber music as an ingredient into your school or studio program. Come along to discuss the latest ideas in string pedagogy in a Q+A session for teachers and participants facilitated by RISING STARS Program Director Louise King.
Eight young string players from Sunshine Coast Youth Orchestra have been carefully selected and are being mentored and coached by Louise King (Rising Stars Program Director, Artistic Director of the new Sunshine Coast Chamber Music Festival and Cello Dreaming) in association with Camerata Artistic Director Brendan Joyce (violin) and three Principal Players.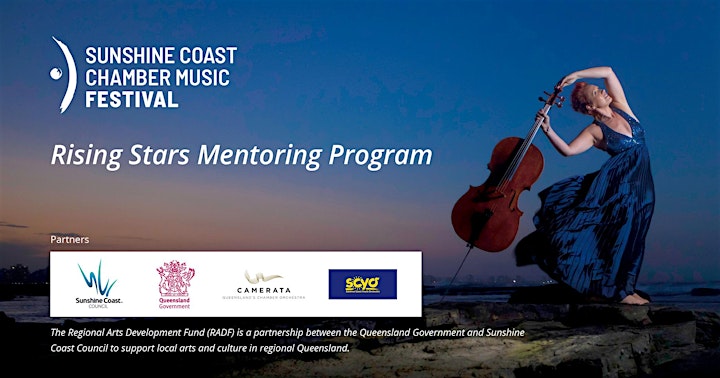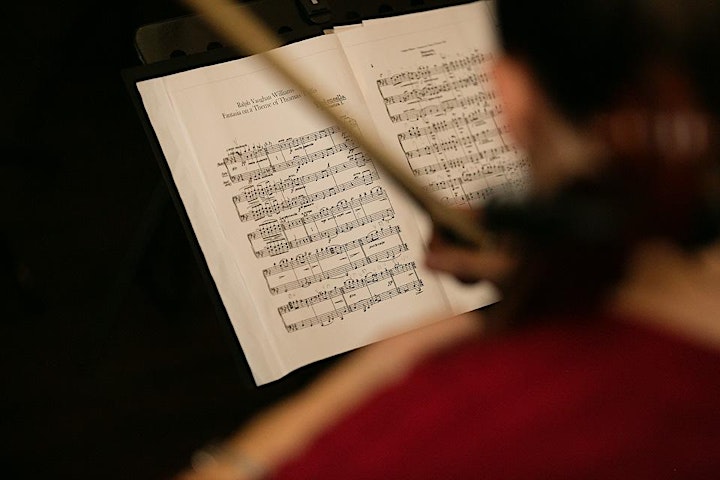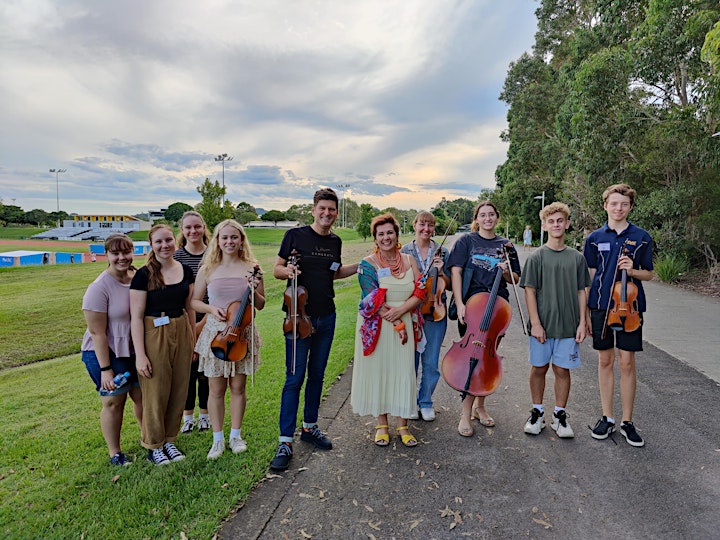 Organiser of RISING STARS Teacher PD Workshops
18 – 20 June 2021
Intimate music reimagined in stunning places
Great change brings opportunity. The challenges the arts community currently face give permission to discover new and innovative ways of bringing performances to life. With this, we are thrilled to soon be sharing with you our inaugural Sunshine Coast Chamber Music Festival.
Be sure to watch this site for announcements about the inaugural festival program and artists and how to buy tickets in 2021.