A four day luxury retreat for women who want to nurture their health, build resilience and grace in the face of life's challenges.
About this Event
Have you been struggling through a recent life challenge and looking for a supportive space and a step by step pathway to help yourself rise up, recover and transform overwhelm into calm clarity?
Are you craving to simply press pause and have time out to rest and reflect, gather your energy and nurture your own health all with the added luxury you deserve to treat yourself?
Would you like a clear and simple method developed by women for women, to guide you toward building resilience and creating the life you deserve?
Are you seeking a luxurious health escape with spa facilities, 5 star service and award winning dining?
We would love to welcome you on our next Synergy Women Rise UP Women's LUXURY Retreat at Spicers Tamarind!
This luxury retreat is designed to offer women the opportunity to simply press pause, nurture their health and learn the essential steps and skills to build resilience, presence and grace to overcome life's challenges.
Over four inspiring days this retreat is designed with you in mind, to provide a nurturing space for you to create the life you deserve and to give you a clear method to rise up with authenticity and grace. All with the added luxury of Spicers Tamarind. Immerse yourself in all that Spicers has to offer- a pampering spa afternoon, delicious food, surrounding nature and serenity, all with daily inspiring seminars, yoga, meditation and a chance to feel rested, nurtured and completely refreshed.
Spicers Tamarind Retreat is a finalist in the Best Wellness Hotel category in the Spice Hot 100 Hotels and Venue Awards 2020.
A getaway at Spicers Tamarind Retreat is an extraordinary experience, an Asian-influenced oasis that feels like you're a world away, surrounded by natural beauty and tranquillity. Western luxury with eastern tranquility.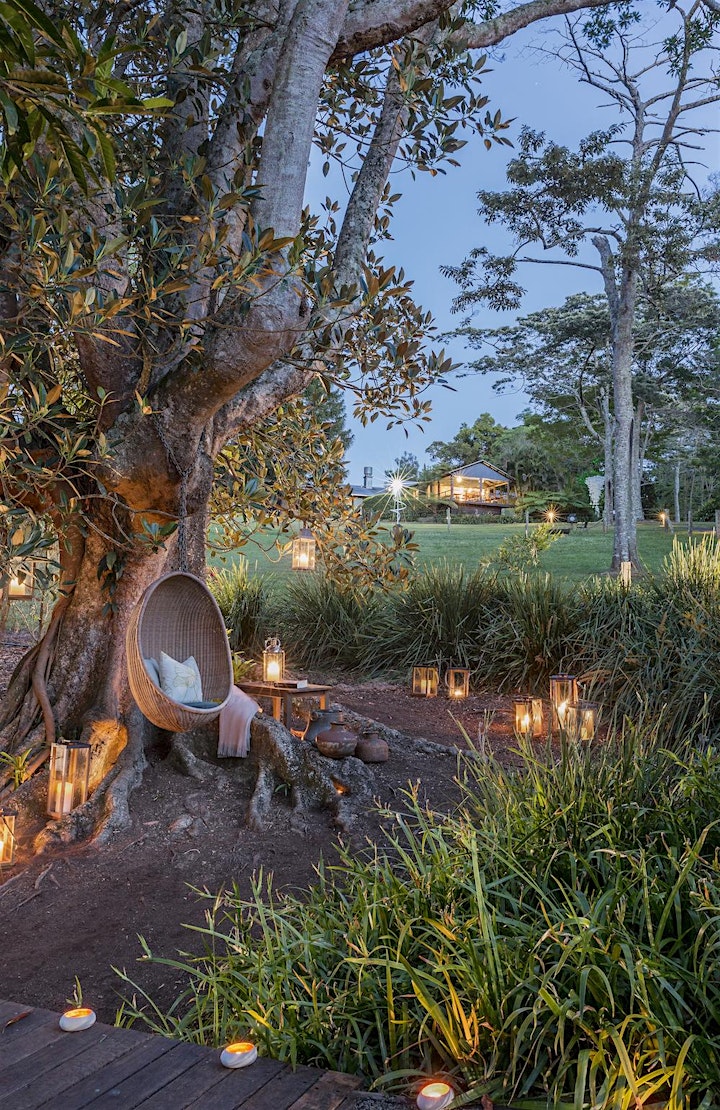 My name is Nichole Hamilton I'm a physiotherapist with 20 years of experience in teaching and educating women with their health. I am a mindfulness meditation teacher, a Demartini facilitator, a business owner, a yoga teacher and have spent over 15 years teaching workshops all over Australia.
Like you, I have also struggled through significant life challenges that brought me to a crossroads. I recall feeling lost at sea without a life raft or support crew in sight. My health was affected, my brain and memory were affected, and my life felt like a tipped-out jigsaw puzzle and I was struggling to piece it together.
In my journey to recovery, I ground to a heavy halt on many occasions. Self-help courses, psychologists, yoga, prayer, books, gurus, counselling, running, mantras, diving in the ocean, Vitamin B, support groups, mindfulness- I tried it all! Not one of these things alone provided me with the solutions I was craving to help me recover. I felt like I was at the bottom of the ocean looking up and wondering how I would ever find the surface.
I wanted to do more than just survive each day.
I found myself asking?
How will I ever recover from this?
What is happening to my brain and will I ever be able to think clearly again?
How long is this going to last?
Over the last five years I have gathered valuable tools from all over the world and pieced them together in a clear structured format that I call "The Synergy Women's Rise UP Method" to help women, just like you, find their way up through a crisis.
These are the tools I wish I had 5 years ago!
I am now offering them out to women simply because I don't want women to be floundering like I did to overcome life's challenges. I want women to have the chance to learn a clear survival pathway, to build resilience and authenticity, to recover and rise up from challenges, to create the life they deserve- all offered within a restful 4 days of a peaceful luxurious escape.
Using this exact framework, I transformed my life from a place of despair to immense gratitude, creativity and joy. As a result of using The Rise UP Method I have moved from survive to thrive and have created the life I want to live.
I look forward to sharing this process with you over a beautiful 4 days on the Sunshine coast where you also get to nurture YOU with daily yoga, pilates, meditation, great conversation, delicious food and a pampering spa afternoon.
Are you ready to press pause for well-deserved me time? Are you ready to take a step in the direction that can guide you to the surface? Are you ready to transform grief into gratitude? Overwhelm and stress into calm clarity?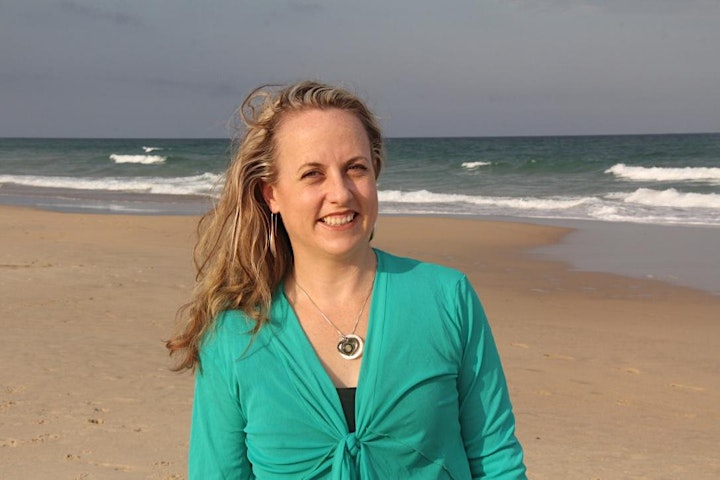 The Rise UP Women's luxury retreat at Spicers Tamarind includes:
Four days in at beautiful Spicers retreat Tamarind surrounded by nature on the Sunshine Coast with three nights single accomodation in either Spa Studio or Luxury Falls Villa
Full catering - healthy and nutritious with an award winning dining experience at the Tamarind Restaurant
Daily guided movement and meditation class each morning in the conference area overlooking the sweeping forest views.
Daily gentle yoga and pilates classes to support your health
Pamper yourself with a massage or facial spa afternoon at the beautiful Spa Anise. Optional extra hydrotherapy pool experience can be purchased.
A chance to press pause for supported quiet rest and reflection time
A chance to connect with a group of positive supportive women
Daily seminars to guide you through the exact Synergy Women's Rise UP frame work to build resilience and rise up through life challenges
Take-home manual and the take-home journal to guide you after your retreat
Six months of email support and a private Facebook group
Resilience is something we can all achieve and I'm passionate about helping women find their strengths and rise up with grace and authenticity to build the life they deserve.
Whats not included: Room mini bar or individual additional room service, Alcoholic beverages and the additional hydrotherapy spa experience at Spa Anise are not included, but can be purchased individually. Additional spa services are at the participants expense and can be booked upon arrival depending on availability.
Testimonials:
Rosie: Having the opportunity to participate on Niky's retreat was a wonderful experience and one which will stay with me for a long time. The retreat was set in beautiful surroundings. As soon as we arrived we were welcomed with a wonderful morning of yoga followed by a delicious lunch. My fellow participants were a lovely group of women from all walks of life and all shapes and sizes but we had one thing in common, our desire to enrich our lives with a course in resilience, health and well-being. We all clicked immediately and from start to finish enjoyed each other's company enormously learning that everyone has a story. The food was absolutely beautiful. We were treated to a massage or a pedicure or facial. There was also time to read, go for a walk or a swim. I returned home feeling as though I had been touched by a magic stick, walking on air feeling refreshed and relaxed with lots of ideas on how to live my life to the fullest.
Thank you Rosie and Tracey!
FAQs:
Do I need to be good at yoga?  No! All classes are inclusive for beginners and we are here to offer you a relaxed retreat! Yoga will be at a beginner to intermediate level only.
What does the average day look like? There will be gentle movement and meditation practice each morning, followed by leisurely breakfast overlooking the gorgeous countryside. Then the opportunity to attend an inspired workshop lecture, followed by a longer pilates or yoga class.  The afternoon will include your own free time and relaxation practices as well as a pampering spa afternoon, followed by dinner. Workshop and teaching time each day will include your step by step guide in a supportive environment to start utilising the Rise UP method.
Do I have to be able to meditate? No. Each morning we will start gently, and guide you through an easy warming practice of movement as well as teaching and guiding you through a simple meditation practice with practical tips on how to use mindfulness meditation when you get home to help calm your nervous system, reduce stress and improve clarity and focus.
Do I have to go to all the activities and classes offered? No, this retreat is about YOU. You can opt in or out of what ever you like! If you need more poolside rest, spa time, an afternoon nap or wish to simply read a book- the space is yours and we support that!
What is the accomodation like? Spicers Tamarind Retreat offers rainforest fringed luxury, infused with the seductive spices of Asia. Tamarind is an award winning sanctuary of calm and elegance.
Single rooms offered will be in either the Spa Studio or Luxury Forest villas. All capture stunning rainforest views with king size bedrooms. Find out more about Spicers Tamarind here
Single Spa Villa Rooms can be explored here. Forest Villa Rooms can be explored here. Costings for each room vary with details below and will depend on availability.
Bringing a friend? Ask about our twin room options.
Do you have a COVID safe plan? Yes. Although your initial deposit through event brite is non- refundable, subsequent direct payments will be refunded if our retreat is cancelled due to Covid. We also request that if you, or a close family member are unwell prior to the retreat with Covid that you contact us to cancel and we will provide a refund. We operate with strict hygiene measures in place and request that you bring your own yoga mat along to our retreat. If the case of Covid cancellation your retreat deposit will be transferable to our next retreat.
If you would like to know more we would love to hear from you!  Contact us today on 07 5448 3369
Retreat costs:
You deserve your own time out in luxury. Taking the leap to invest in yourself, to invest in some me time!
$500 non refundable deposit with event brite. Remaining balance can be paid by direct debit and details will be emailed upon reservation.
Early bird Single Spa Studio $3200 (inc GST) all inclusive
Early bird Single Luxury Forest Villa with bath $3200 (inc GST) all inclusive
Early Bird Single Luxury Forest Villa with shower $3000 (inc GST) all inclusive
All rooms are luxuriously appointed and spacious.
Room preferences will be subject to availability and we do not guarantee your preference will be available. If you have concerns or questions please feel free to contact us directly on 07 5448 3369.
Bringing a friend? Contact us if you would like to explore a twin room option- subject to availability and only with a two person booking.
Early bird rates require full payment by May 1st 2021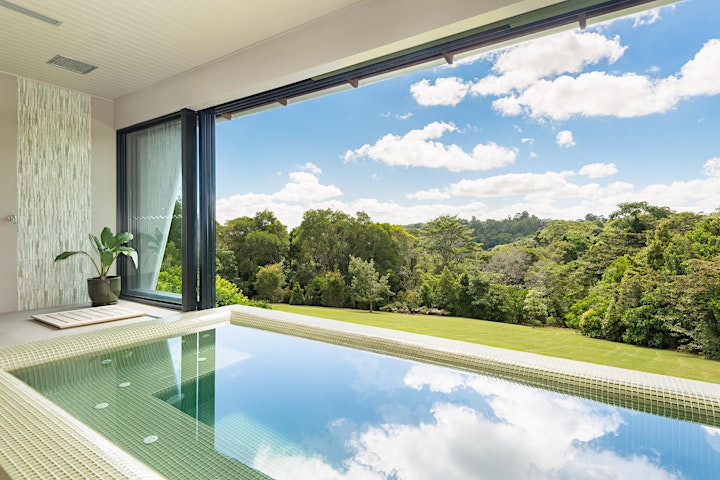 Cancellation policy:
$500 deposit is non refundable
If the event is cancelled due to covid, a refund minus deposit will be issued. Your deposit will then be transferable to the next Rise UP women's retreat scheduled.
Full payment for early bird discount is to be made by May 1st 2021
Cancellation for any other reason outside Covid: Prior to 4 weeks notice forfeits 50% fee.
No cancellations offered within four weeks of event.