A four day luxury retreat for women who want to nurture their health, build resilience and grace in the face of life's challenges.
About this event
Are you seeking a luxurious health escape with spa facilities, 5 star service and award winning dining?
Have you been struggling through a recent life challenge and looking for a supportive space and a step by step pathway to help yourself rise up, recover and transform overwhelm into calm clarity?
Are you craving to simply press pause and have time out to rest and reflect, gather your energy and nurture your own health all with the added luxury you deserve to treat yourself?
Would you like a clear and simple method developed by women for women, to guide you toward building resilience and creating the life you deserve?
We would love to welcome you on our next Synergy Women Rise UP Women's LUXURY Retreat at Spicers Tamarind!
This luxury retreat is designed to offer women the opportunity to simply press pause, nurture their health and learn the essential steps and skills to build resilience, presence and grace to overcome life's challenges.
Over four inspiring days this retreat is designed with you in mind, to provide a nurturing space for you to create the life you deserve and to give you a clear method to rise up with authenticity and grace. All with the added luxury of Spicers Tamarind. Immerse yourself in all that Spicers has to offer- a pampering spa afternoon, delicious food, surrounding nature and serenity, all with daily inspiring seminars, yoga, meditation and a chance to feel rested, nurtured and completely refreshed.
Spicers Tamarind Retreat is a finalist in the Best Wellness Hotel category in the Spice Hot 100 Hotels and Venue Awards 2020.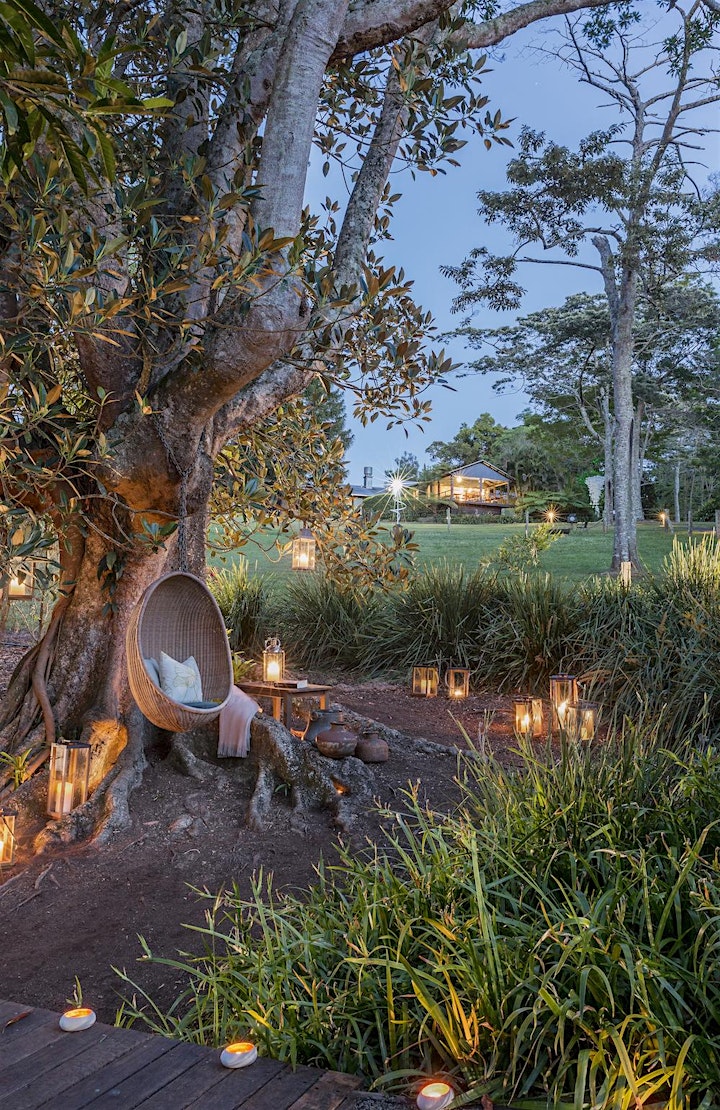 My name is Nichole Hamilton I'm a physiotherapist with 20 years of experience in teaching and educating women with their health. I am a mindfulness meditation teacher, a Demartini facilitator, a business owner, a yoga teacher and have spent over 15 years teaching workshops all over Australia.
Like you, I have also struggled through significant life challenges that brought me to a crossroads. I recall feeling lost at sea without a life raft or support crew in sight. My health was affected, my brain and memory were affected, and my life felt like a tipped-out jigsaw puzzle and I was struggling to piece it together.
Over the last five years I have gathered valuable tools from all over the world and pieced them together in a clear structured format that I call "Rise UP Method" to help women, just like you, find their way up through a crisis.
I am now offering this framework out to women in the beautiful space of a womens health retreat, simply because I don't want women to be floundering like I did to overcome life's challenges. I want women to have the chance to build resilience, to recover and rise up from challenges, to create the life they deserve.
I look forward to sharing this process with you over a beautiful 4 days on the Sunshine coast where you also get to nurture YOU with daily yoga, pilates, meditation, great conversation, delicious food and a pampering spa afternoon.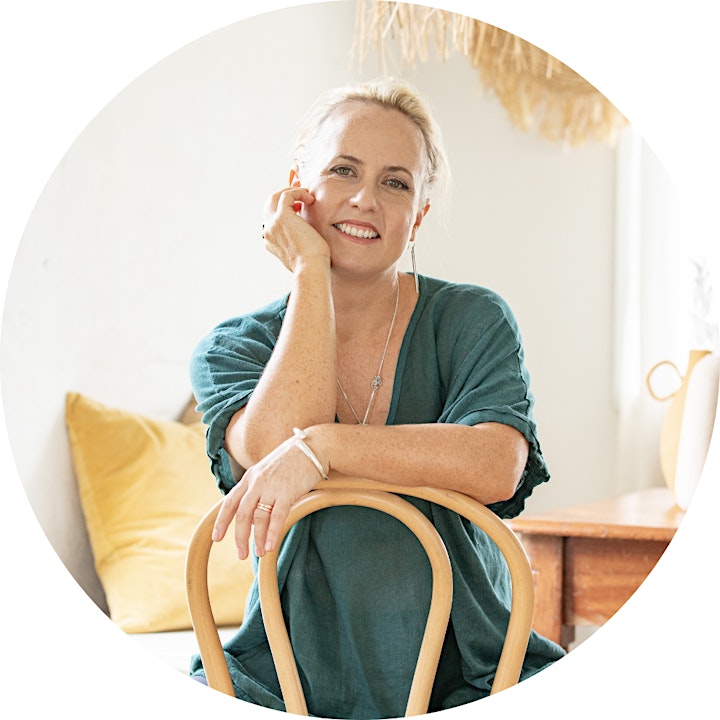 The Rise UP Women's luxury retreat at Spicers Tamarind includes:
Four days in at beautiful Spicers retreat Tamarind with three nights single accomodation in either Spa Studio or Luxury Falls Villa. (Check in 9am Thursday August 26th and check out Sunday August 29th)
Full catering with an award winning dining experience at the Tamarind Restaurant
Daily guided movement and meditation class, yoga and pilates in the conference area overlooking the sweeping forest views.
Pamper yourself with a massage or facial spa afternoon at the beautiful Spa Anise. (Optional extra hydrotherapy pool experience can be purchased).
Daily seminars and inspiring workshops with take home journal and workbook to guide you through Rise UP frame work
A chance to press pause for supported quiet rest and reflection time with an amazing group of like minded women
Resilience is something we can all achieve and I'm passionate about helping women find their strengths and rise up with grace and authenticity to build the life they deserve.
Whats not included: Room mini bar or individual additional room service, Alcoholic beverages and the additional hydrotherapy spa experience at Spa Anise are not included, but can be purchased individually. Additional spa services are at the participants expense and can be booked upon arrival depending on availability.
Read our testimonials here
Read our FAQs here
Additional Accomodation FAQs for Spicers:
Spicers Tamarind Retreat offers rainforest fringed luxury, infused with the seductive spices of Asia. Tamarind is an award winning sanctuary of calm and elegance. Single rooms offered will be in either the Spa Studio or Luxury Forest villas. Single Spa Villa Rooms can be explored here. Forest Villa Rooms can be explored here. Costings for each room vary with details below and will depend on availability. All capture stunning rainforest views with king size bedrooms.
Bringing a friend? Ask about our twin room options.
If you would like to know more we would love to hear from you!  Contact us today on 07 5448 3369
Retreat costs:
You deserve your own time out in luxury. Taking the leap to invest in yourself, to invest in some me time!
$500 non refundable deposit with event brite.
Remaining balance can be paid by direct debit and details will be emailed upon reservation.
Early bird Single Spa Studio $3100 (inc GST) all inclusive
Early bird Single Luxury Forest Villa with bath $3000 (inc GST) all inclusive
Early Bird Single Luxury Forest Villa with shower $2800 (inc GST) all inclusive
All rooms are luxuriously appointed and spacious.
Room preferences will be subject to availability and we do not guarantee your preference will be available. If you have concerns or questions please feel free to contact us directly on 07 5448 3369.
Early bird rates require full payment by June 16th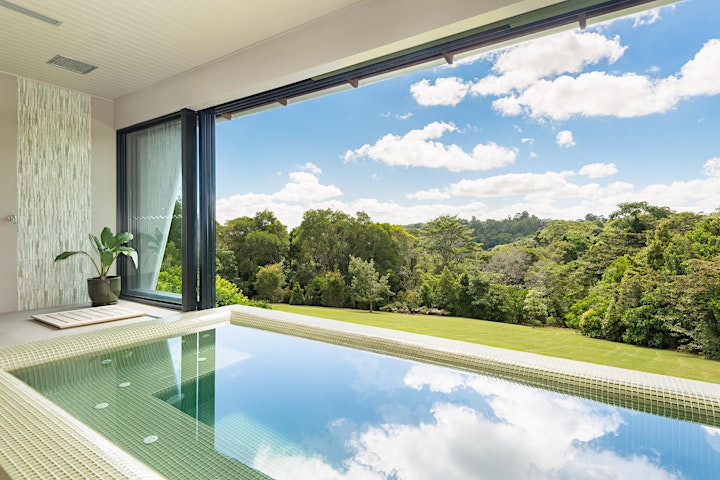 Cancellation policy:
$500 deposit is non refundable
If the event is cancelled due to local covid restrictions affecting the retreat centre, your retreat booking will then be transferable to the next Rise UP women's retreat scheduled.
If you are unable to attend the event due to restrictions in your local area or interstate border closures preventing your own personal travel to the retreat centre, there will be no refunds issued. It is recommended you seek your own travel insurance. We will do our best to accomodate a transfer of your booking to another participant on our waiting list, however we are unable to guarantee this.
Full payment for early bird discount is to be made by June 16th 2021
Cancellation prior to 4 weeks notice forfeits 50% fee.
No cancellations offered within four weeks of event.