Introducing … the Rise Up conference! 2 full days of pure game-changing MAGIC for leaders who want to rise into their next level of wealth!
About this Event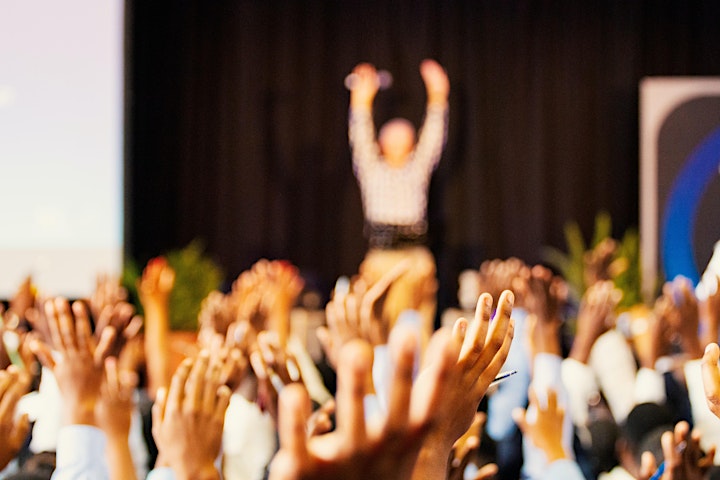 For the first time ever, we're hosting a huge event for conscious business owners + leaders: one where they get to...
CHANGE MORE LIVES, MAKE MORE MONEY AND EXPAND YOUR IMPACT!
🥁 🥁 🥁
Introducing the... Rise UP conference LIVE!
www.riseupconference.com.au
2 full days of high level, pure game changing MAGIC for leaders who want to rise into their next level of wealth and success and change. the. WORLD!
It's your time to Rise UP!
🔥To 2x/3x/5x(!) your income
🔥To have waitlists filled with your ideal clients
🔥To sell out your group programs
🔥To feel confident about your skills and abilities
🔥get a strategic plan to reach your goals
🔥courageously follow your heart...
And do what you were put on this earth to do!
...then join us and save your space!
Rise UP is unlike any business conference you've ever experienced!
Over 2 days we'll rewire your mindset, realign your energy and set you up for success!
You'll walk away feeling FREE of your old limiting patterns, beliefs and stories and ready to become the leader you are destined to be. You'll magnetically attract the future you desire for yourself, and know the steps and actions you need to take to Rise UP in your business and life!
💎We'll blend the subconscious AND the conscious.
💎The heart AND the logic.
💎The alignment AND the action.
Why? Because you were not put on this earth to play small! The world needs you to step into your full potential and show up!!
🎫 www.riseupconference.com.au
The Rise UP conference will change your ENTIRE relationship with your business!
💥You'll have more confidence!
💥More money!
💥More alignment!
💥More dream clients!
💥More impact!
If you're ready to:
💕deeply heal from the inside out, so you can uplevel in your biz
💕silence your saboteur, unlock your hidden potential and make you MAGNETIC to success and abundance
💕Rise up in your leadership, mindset and finances
💕Step into your next level of success and impact
💕Connect with a community of like-minded biz owners who will be your friends and cheerleader for years to come
Then this event is for you!
www.riseupconference.com.au
We can't wait to see you and squeeze you!