Description
Tuscany is synonymous with wine but it didn't always have the illustrious reputation it has today. In the 50s, when most Chiantis were seen as cheap, mass produced exports, it took a special group of individuals to rebel against the rules to produce wines that would put Italy back on the wine map. This is the story of the Super Tuscans, but not as you know it. Journey with us as we take you through the picturesque rolling hills of Tuscany and taste 8 iconic wines that have shaped the history of this region.
The Original Super Tuscan - Brunello di Monalcino
The story of Brunello, sometimes referred to as the original 'Super Tuscan', embodies man's quest for perfection. Starting with the discovery of a special clone of Sangiovese vine on a steep Montalcino hill in 1842, its founder Clemete Santi and a group of 16 farmers were the first to believe in the quality of this grape and saw its potential. Today, Brunello is considered one of Italy's greatest wines and a supreme example of Sangiovese at its best. It has also become Italy's most recognised premium wine, internationally dubbed as "the wine that knows no recession". Join us as we taste the Brunello that started all Brunellos made by Biondi Santi.
Rise of the Super Tuscans
On a similar vein, a separate resurgence took place in Bolgheri, a region just outside of Chianti. Frustrated by Chiant's strict rules and lack of quality wines, a small group of producers started a rebellion. Challenging traditional rules allowed these winemakers to be more creative and produce more balanced, intense wines. But because they didn't follow the wine laws, their wines were classified as basic table wines. They were outcast under their own appellation but became heroes on the international stage and restored the reputation of Tuscan wines.
The rise of Super Tuscans has altered the wine landscape of Chianti today and arguably lifted the bar across the region. Join us as we taste some of the best Chianti Classico from Felsina's Riserva to Castello di Ama's Gran Selezione and compare them against Tignanello, one of the original Super Tuscans and Galatrona, coined the Petrus of Tuscany!
Every ticket includes a $20 El Vino gift voucher you can use to purchase any wines tasted at the event!*
WHEN: 7pm | 6 June 2018
WHERE: Russo & Russo | 158 Enmore Rd, Enmore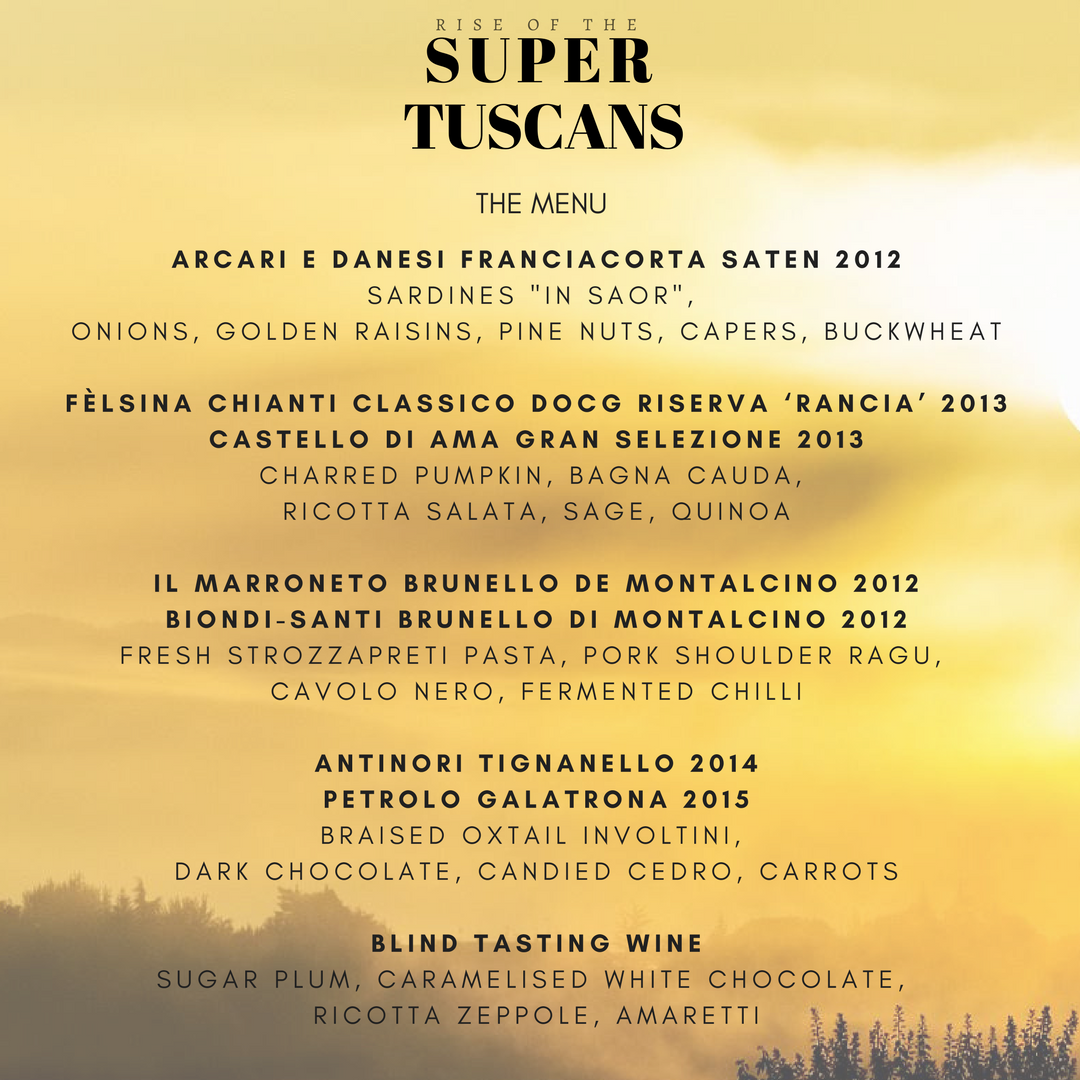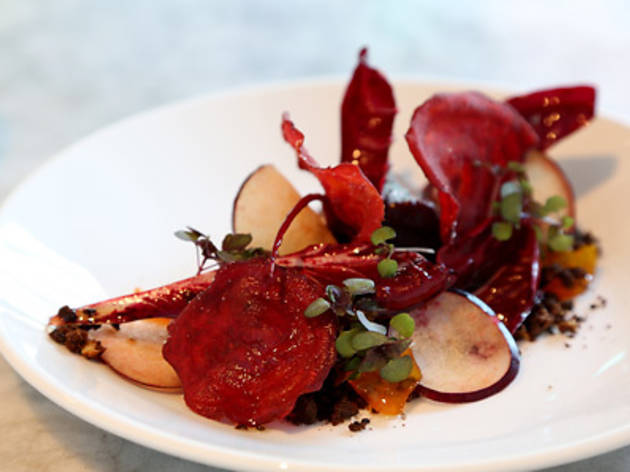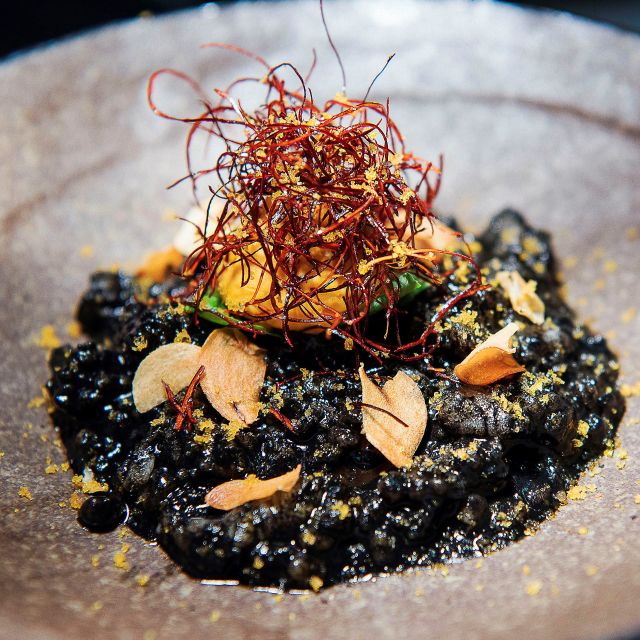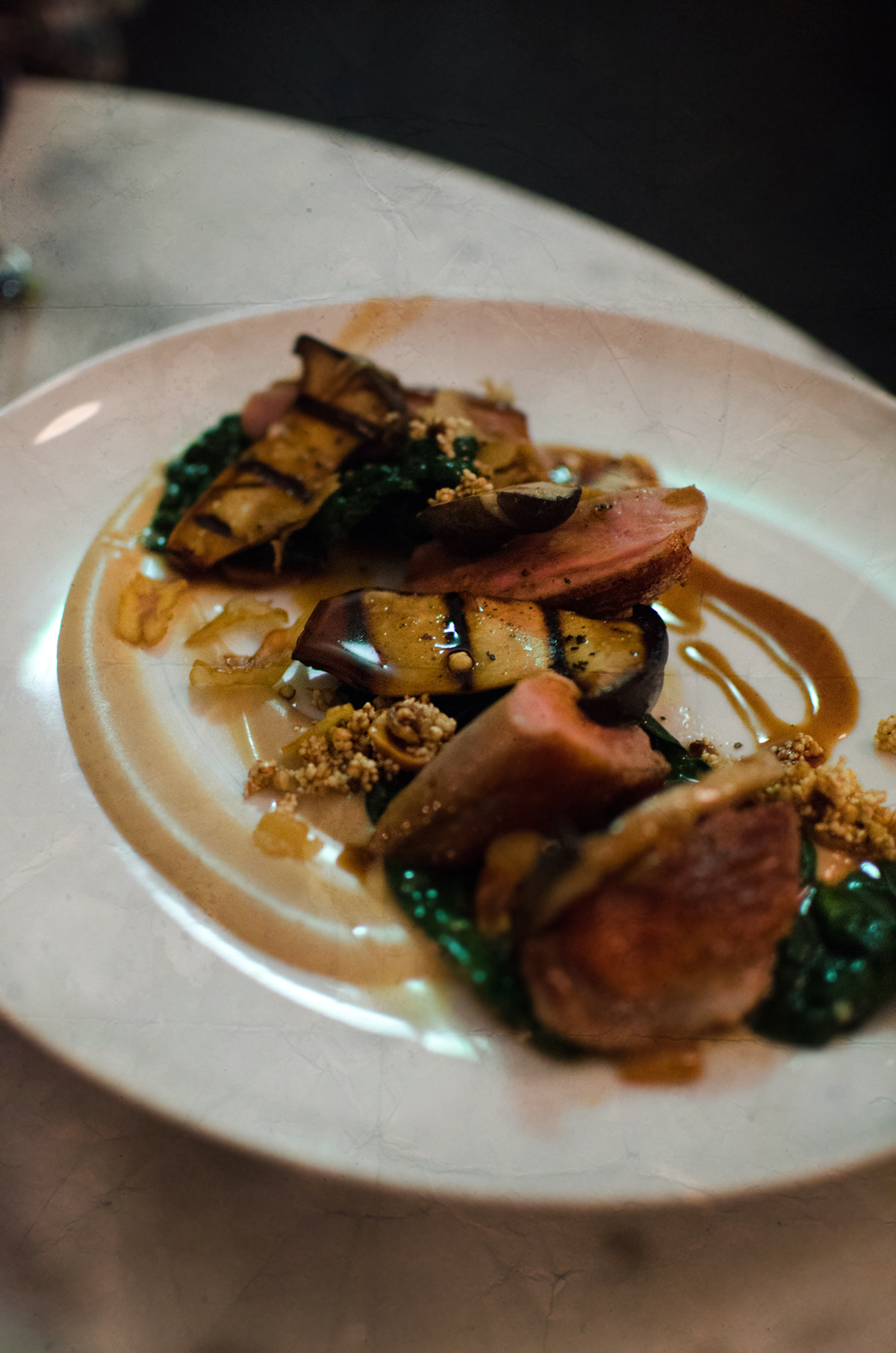 **Final food menu will be confirmed closer to the event. If you have any questions or dietary requirements please email Li Yi at admin@elvino.com.au
*Gift Voucher is limited to $20 per ticket minimum 3 bottles. This cannot be shared or transferred. Only 1 gift voucher can be used per purchase.
Testimonials from previous events:
"Zac and I had such a great time, we're still talking about it to this day!! Definitely would want to come back to another dinner for sure" - Leah
"Absolutely loved the event last night. Great selection of diverse samples from a single region! It was both surprising and refreshing. Attila made the event too with his stories and anecdotes. He clearly has a wealth of information! Really looking forward to the next one. The Three Kings will be tantalising." Daniel
"Thank you for making tonight not boring!" - Steve
"I have now been to 2 of your wonderful wine dinners – 'Noir' and 'You say Wine, I say Vino'. They were fabulous nights.
Not only are you great hosts but Attila is a great MC and wine expert. Your evenings provide a no-nonsense story behind every wine so we are truly learning something and appreciating the true craft of wine making. I love the line that "This wine will change your life….." because it is also about understanding the wine maker and the passion behind the wine that makes every wine unique. You are discerning in your selections and I appreciate the effort which you go to in trying to procure the rare wine vintages you provide. I have enjoyed every wine you have selected so far.
Thank you for your fabulous wine evenings. I will absolutely go to more and highly recommend this to anyone who wants a thoroughly interesting and enjoyable evening." - Sarah
Terms: Please note if minimum numbers for this event are not met, we reserve the right to cancel 48 hours before the event date and a full refund will be given.
Refund for change of mind is subject to discretion depending on the ability to find a replacement. We're happy for you to transfer to a friend.