RightsTalk: Business and Human Rights - Whose Responsibilities?
Description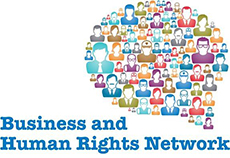 Host
Professor Gillian Triggs, Australian Human Rights Commission
Guest Speaker
Professor Robert McCorquodale, British Institute of International and Comparative Law

Overview
There have been rapid developments in recent years in clarifying the responsibilities of both governments and corporations for the impact of the actions of corporations on human rights within a state and transnationally. The UN Guiding Principles on Business and Human Rights 2011 have set parameters for these responsibilities, and some governments and corporations have acted to respond to them. International documents, national legislation and court decisions around the world have proliferated, and there is also a move to draft a treaty. This talk will explore the key issues and responsibilities in this area, including the legal obligations on governments to act, the extent of the corporate responsibility to respect human rights (and if this has legal consequences), and the need to have access to remedies for victims. This talk is of relevance to government officials, senior corporate officials, legal practitioners, judges, civil society, scholars and others.
Bio
Professor Robert McCorquodale is the Director of the British Institute of International and Comparative Law in London. He is also Professor of International Law and Human Rights at the University of Nottingham, and a barrister at Brick Court Chambers in London. Before embarking on an academic career, he worked as a solicitor in commercial litigation with King & Wood Mallesons in Sydney and Herbert Smith Freehills in London. Robert's research and teaching interests are in the areas of public international law and human rights law, with a particular focus on business and human rights issues, as well as the rule of law. He has published extensively on these areas, and has provided advice and training to governments, corporations, law firms, international organisations, non-governmental organisations and peoples concerning these issues.
Co-hosts


Accessibility
The venue is wheelchair accessible. If you have any requirements that will assist in your full participation please contact events@humanrights.gov.au