Ride2Work Day Community Breakfast Crawl

Wednesday, 15 October 2014 from 7:00 am to 9:30 am (AEDT)
Event Details
The City of Port Phillip together with its partners presents the Ride2Work Program
Ride2Work Day
Community Breakfast Crawl
#Ride2Work #PortPhillip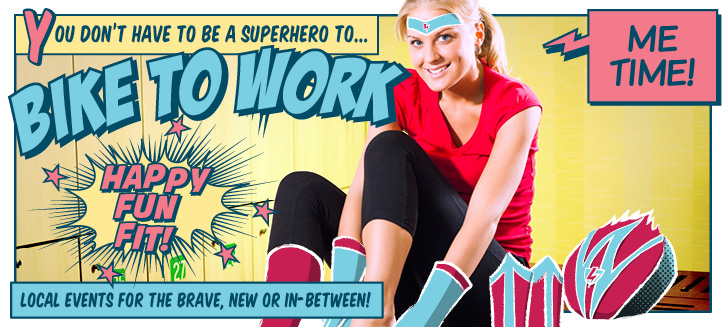 Theme: "You don't have to be a Superhero to ride to work" 
Want to try them all? New ride options!
 
Calling all those that live in the south, north, west, east, CBD and anywhere in between! Join us for the first City of Port Phillip Community Breakfast Crawl where we will ride n hop from breakfast to breakfast. Meet us at one of our sites or ride the whole circuit. Superhero dress up encouraged!
This year's theme, 'you don't have to be a superhero', is a simple reminder that you don't have to be a Lycra-clad athlete to be a regular bike user. We want everyone with a curiosity for bike riding to participate in our events and to realise that bike riding can be a quick, cheap and easy alternative for a happy, fun and fit lifestyle. Share your photo or comments and tag #Ride2Work #PortPhillip.
 
Join us at one of our meeting points:
Meeting point 1 – Balaclava Village's St Kilda Town Hall at 7am
Starting at the festive Balaclava Village at St Kilda Town Hall, we will enjoy bohemian music, bike doctors, photos with Superman and coffee to get us going. The Bicycle Users Group will give you tips and motivation to ride before we head off with our Deputy Mayor and Councillors on a 6km ride along our iconic Bay trail foreshore to join the Mayor in Port Melbourne at 8am.
Location details: St Kilda Town Hall forecourt on Carlisle Street, 99A Carlisle Street, St Kilda
 
Meeting point 2 – Port Melbourne Waterfront at 8am


Celebrate the main Ride2Work Day festivities at Port Melbourne Waterfront – right in the heart of where our shared Bay trail and Sandridge paths meet. Pedal your own fruit smoothie on a bike blender while listening to reggae Afro-Columbian duo Madre Monte and being entertained by our roving performer. 

Join the Port Phillip Bicycle User Group and other riders for complimentary breakfast and have fun sharing stories of riding to work.
Location details: 9 Waterfront Place, Port Melbourne. Outside IGA/109 Terminus, where Bay Trail x Sandridge 109 light rail paths meet
 
Where to from here? Choose your own adventure!
After the official proceedings at Port Melbourne Waterfront at 8.30am you can:
Group A: Port Melbourne Waterfront – South Melbourne Market – Balaclava Village's St Kilda Town Hall
Ride with Group A who will ride 3kms to South Melbourne Market for croissants and more coffee and smoothies while our 3 piece Brazilian percussion group energises you for the next stage of the ride back to St Kilda Town Hall. We will arrive back in St Kilda at 9.30am or you can continue to your next destination from South Melbourne Market.
 
Group B: Port Melbourne Waterfront – Balaclava Village's St Kilda Town Hall
Ride with our Mayor in Group B back to Balaclava Village's St Kilda Town Hall to join in the final festivities celebrating the City of Port Phillip's first Community Breakfast Crawl at 9.10am.
 
Continue to work or your next destination!
With the right tools, knowledge, confidence and encouragement, we'll get you riding.
FREE, bookings not essential but let us know you're coming so that we can organise the right amount of ride leaders.
Book your place here online, over the phone on 9209 6274 or at any of City of Port Phillip's Town Hall Cashier & Enquiries desk. 
WHAT TO BRING

Wear appropriate and comfortable clothing (consider inclement weather conditions).

Wear closed-toe, secure footwear.

Participants are required to bring their own bicycles in good mechanical condition and an Australian Standards approved helmet, correctly fitting and in good condition. If in doubt, bicycles should be checked by a bike shop professional to ensure mechanical suitability. Bicycles can be hired from a Melbourne Bike Share location, Port Phillip EcoCentre, St Kilda Foreshore Bike Hire, Port Melbourne Cycles or St Kilda Cycles.
 

Questions? Contact us on email workplacetravel@portphillip.vic.gov.au or call 9209 6274.

For bike riding routes download the TravelSmart Map of Port Phillip or request a hardcopy map from Council. 
For more Ride2Work Program events, check out the City of Port Phillip website.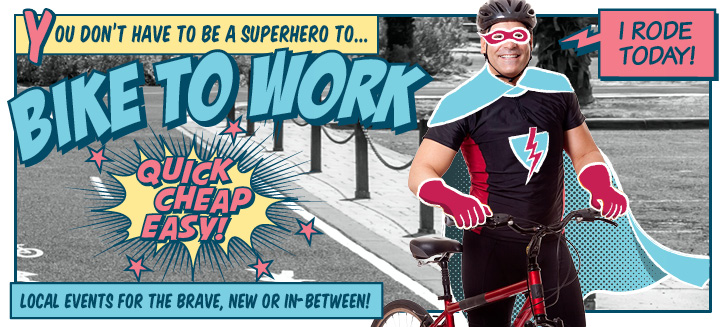 When & Where

Starts at various meeting points
99A Carlisle Street
St Kilda, VIC 3182
Australia

Wednesday, 15 October 2014 from 7:00 am to 9:30 am (AEDT)
Add to my calendar
Organiser
Sustainable Transport - City of Port Phillip
Port Phillip City Council supports people to walk, ride bike and catch public transport.
Ride2Work Day Community Breakfast Crawl