Description
The rate of change in the world around us continues to accelerate. Change, disruption, energy and sustainability, change in workforces and mobility, and transformation of many businesses has become the new normal. And, we are not well prepared:
• 66% of companies say they are weak in developing leaders, particularly millennials
• 61% of companies offer no leadership training, yet expect leadership skill
• RICS membership survey shows leadership development as a critical gap
We need relevant and intense strategies, coaching, training and tools to adapt. Leadership – Unlocking your Momentum is designed for aspiring leaders and big thinkers who want to learn to navigate these new leadership dynamics. Delivered by seasoned, C-suite real estate leaders, the sessions are tailored to build understanding and provide the building blocks needed in a competitive, real estate industry. The program is interactive, intense and meant to change the way you think and position yourself, understand your goals and think about your future.

---
This program is accredited and fulfils the annual formal CPD requirement for Chartered Surveyors. For RICS APC candidates, it fulfils half the annual CPD requirement.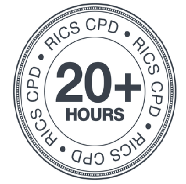 ---
YARO is a group of seasoned, C-suite leaders that help close gaps for those who strive to get more out of their professional journey through strategy, coaching, training and tools. We focus on changing people's lives by taking what we know and sharing it in a meaningful, inspirational and impactful way.
---
FAQs
How can I contact the organiser with any questions?
Should you required further information regarding this training session, please don't hesitate to contact the team on Trainingaustralasia@rics.org

Can I update my registration information?
Yes, you can update the information on your order by clicking your order on the Tickets page. First, access the account menu, then select "Tickets." Second, select your order. Third, select "Edit" to update your information. Once you're done, select "Save" to save changes.
Is it ok if the name on my ticket or registration doesn't match the person who attends?
It is advisable to provide accurate information for attendees as certificates are based on information you provided.
Reschedule or Cancellation of Training
Due to the nature of training, we may require to reschedule or cancel due to unforeseen circumstances.
We will do our best to email all attendees as soon as possible, should this occur.
Should a reschedule or cancellation occur, we will not be responsible for any costs, damages or expenses (i.e. travel) etc... that you may suffer or incur.