Location
The Auditorium
Ground Level, Beca House
21 Pitt Street
Auckland, 1010
New Zealand
Description
RICS - Lessons from Grenfell – the role of combustible cladding and the need for global fire safety standards.

The recent Grenfell Tower fire in London focused the world's attention on combustible cladding and failing fire safety standards.
RICS's Global Standards Director Gary Strong FRICS currently heads the ongoing efforts of RICS to reduce risks associated with combustible cladding and is visiting New Zealand to discuss the need for international fire safety standards in the wake of the Grenfell Tower fire.
Join us for this insightful discussion on the lessons learnt on the ground in the U.K in the wake of the Grenfell Tower fire and the role of the newly created International Fire Safety Standards (IFSS) Coalition.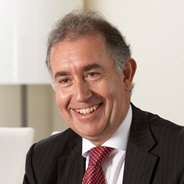 Gary Strong, Global Standards Director, RICS
Gary leads the Global Building Standards department of RICS. As a Chartered Building Surveyor, Arbitrator, Chartered Loss Adjuster and Chartered Building Engineer, he has over 38 years' experience in residential, commercial and industrial property matters.

In his role, Gary oversees the creation of international standards, RICS standards, guidance, and technical information together with the APC and Associate pathways to membership. His team comprise mostly Chartered Surveyors in various specialisms who work with the Professional Groups member boards to develop these standards and maintain the highest levels of professionalism for RICS members.
Hosted by our event partner: