Description
World's Best will be launched by Dennis Cometti on Wednesday 7 December from 5.30pm at the Harry Perkins Institute of Medical Research, QEII Medical Centre Campus.
Ric will sign books on the night (available for purchase at $35).
---
WORLD'S BEST by Ric Charlesworth
What makes a person exceptional? How do we get from good to extraordinary?
Dr Ric Charlesworth, hockey world champion, state cricketer, winning coach and sportsman extraordinaire, has written World's Best, the sequel to his best seller The Coach. Dr Charlesworth gives us a clear understanding of what makes players and teams, exceptional. He meticulously and unflinchingly deconstructs team culture to create a picture, a roadmap that provides tactics, explores limits and builds potential.
His messages are as relevant to business leadership and management as they are to sport.
"Team performance…The players are, of course, grown-ups who are heavily invested in the team's performance. It is well understood that all knowledge does not reside in the captain, boss or even the prime minister!"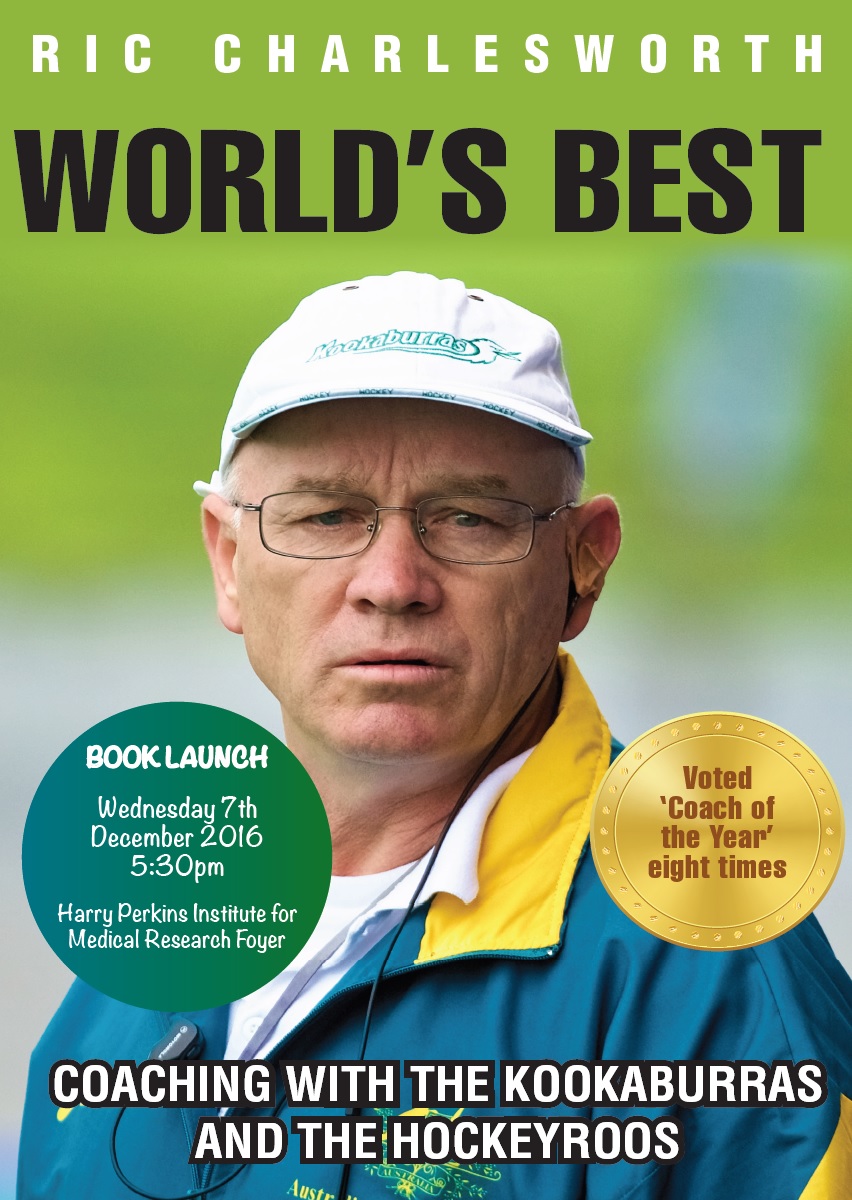 ---
BIO:
Ric Charlesworth AO is an Australian sports coach, medical doctor and former politician. He played first-class cricket for Western Australia and international field hockey for the Kookaburras winning a silver medal at the 1976 Summer Olympics. Charlesworth served as a federal member of parliament for 10 years representing the Labor Party. After leaving politics, he was appointed coach of the Hockeyroos leading them to Olympic gold medals in 1996 and 2000. Charlesworth later coached the Kookaburras from 2009 to 2014, and has also worked in consulting roles with the New Zealand national cricket team, India Hockey, the Australian Institute of Sport, and the Fremantle Football Club.

For more book information, go to https://www.riccharlesworth.com

For further event information, please contact meredith.eddington@perkins.uwa.edu.au