Riawunna will host a Community Day on the Newnham campus, featuring Cultural activities, workshops, yarns and lunch.
About this event
Welcome to the Riawunna Community Day 2021!
Riawunna will be hosting a unique Community Day for our Aboriginal and UTAS community, to celebrate and share knowledge and culture. It will include a range of concurrent cultural activities which will span throughout the day. This gives our Aboriginal and UTAS community an opportunity to attend at least one, if not all, of our activities.
11:00am & 1.00pm - Delia Summers, Basket weaving workshop & Women's Business
11:00am & 1.00pm - Aunty Lola Greeno, Shell Stringing Workshop & Women's Business
11:00am & 1.00pm - Dean Greeno & David Warrener , Men's yarning circle with clapstick pyrography (Wood burning) activities around the fire.
11:00am & 1.00pm - Connection to Campus - Cultural Walk around the UTAS Newnham Campus
12:00pm - 1:00pm - Lunch and yarns
Please be sure to click REGISTER for the main Community Day and your WORKSHOP to secure your tickets for the FREE events. Due to COVID and other restrictions all participants must be registered for events.
This event is for all UTAS and Aboriginal Community Members. Some events are restricted by numbers.
Please be advised when you attend the Newnham campus you will be asked to use the temperature screening station at the Sir Raymond Farrell Centre to comply with COVID safety.
Please be advised you will be asked to use the Check-in TAS app which is displayed on each entrance into Riawunna.
Riawunna will be taking photos and video recording throughout the day, you will be asked if you consent to this process.
Participants MUST be registered to attend events.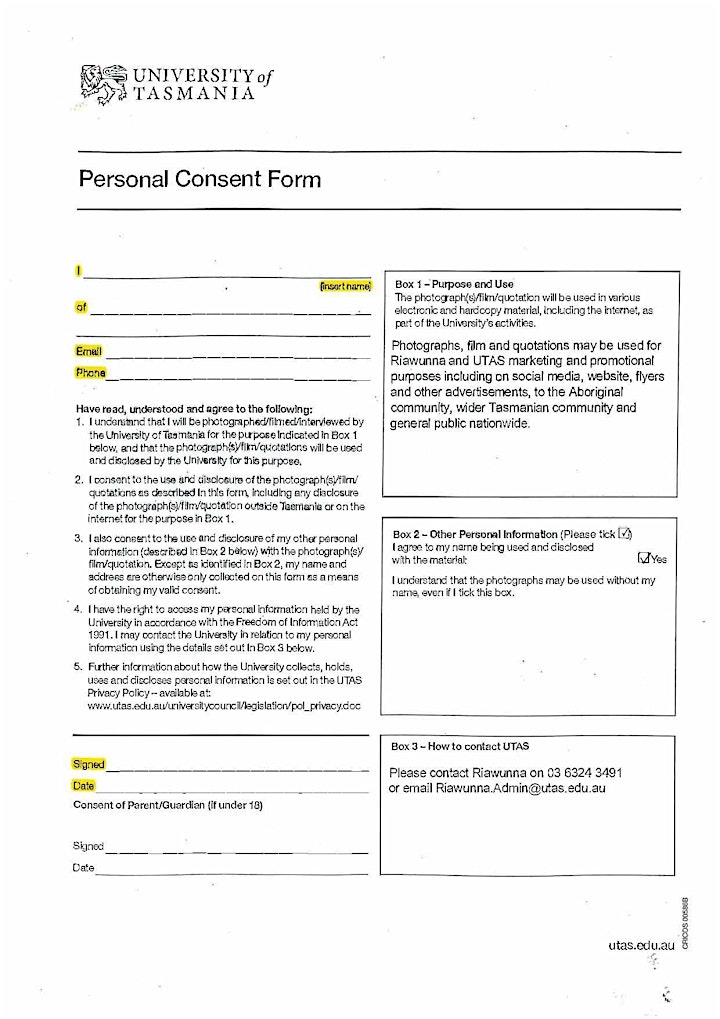 Organiser of Riawunna's Community Day - December 8th