Event Information
Location
Quarry Amphitheatre
1 Waldron Drive
City Beach, WA 6015
Australia
An evening of rapturous rhythms to support child cancer research
About this event
The joyous healing power of music will transport audiences when the Rhythms of Life concert takes the stage at the Quarry Amphitheatre, City Beach, on Saturday 12 March, in aid of the Children's Leukaemia & Cancer Research Foundation (CLCRF).
Be inspired by world-class entertainers putting their heart and soul into their performances, featuring:
The Steve Hensby Band - a renowned nine-piece ensemble covering a selection of funk, soul, and pop classics, with a sprinkling of originals thrown into their infectious mix. This force of nature features a healthy sized horn section, are very danceable and have been likened to the Cat Empire.
The Rose Parker Band – dreamy songs of passion, longing and celebration with a summery vibe from one of the West's most beloved and original indie-folk maestros.
All proceeds from the Rhythms of Life concert support the brilliant work of the CLCRF, raising vital funds for research into childhood cancers. Also supporting families as they negotiate the challenges of their kids living with cancer.
It's been a tough couple of years for the CLCRF family, with COVID forcing the cancellation of its last two fundraising concerts. The Rhythms of Life concert sees a triumphant return, with a smorgasbord of tunes that you're sure to recognise. Performed by some of the West's favourite sons and daughters you'll be singing along or enjoying your dinner on a CLCRF picnic blanket entranced by the power of their marvellous music.
The concert brings together the charity's many supporters in an uplifting atmosphere of fun and, yes, celebration.
When: Saturday, 12 March, 2022
Time: Gates open at 6pm for a 6.30 start
Where: The Quarry Amphitheatre, City Beach, Perth WA
Tickets: $55 per adult (bring your picnic blankets or fold-up, low-back chairs – or purchase inflatable chairs and picnic blankets on site to support the Foundation)
VIP Tickets: Be quick! $200 buys two adult tickets in the first four rows of the amphitheatre, picnic blanket, two inflatable seats, eski bag, and two stemmed wine glasses.
Cancer is the leading cause of death from disease in Australian children, with close to 1,000 children and adolescents (0-19) diagnosed every year. CLCRF receives no government funding, relying instead on community support – especially through events such as Rhythm of Life.
CLCRF has been funding vital research into childhood cancers, leukaemias and brain tumours for over forty years and have a commitment to ensure the ground-breaking research they fund today will have a positive impact on our children of tomorrow, where no life is cut short by childhood cancers. More info: www.childcancerresearch.com.au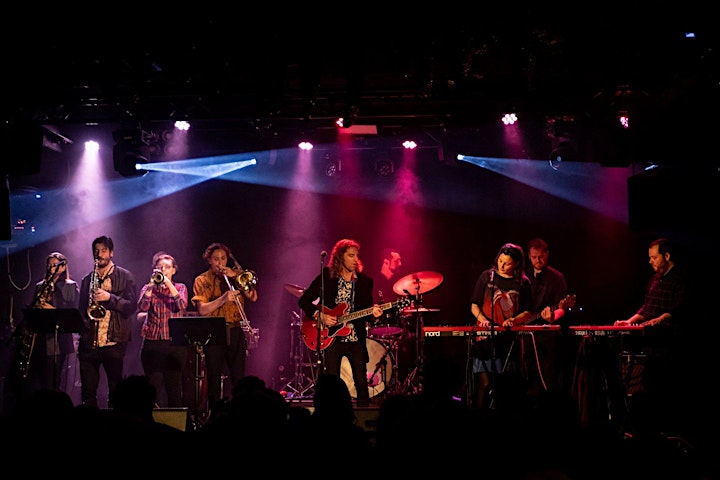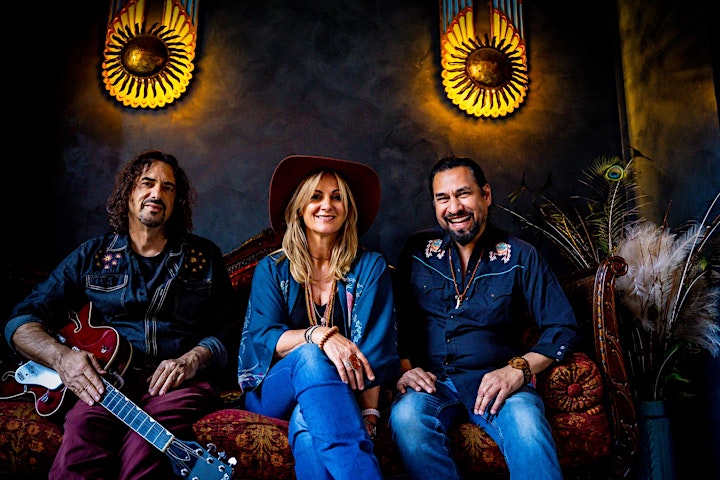 SAFETY AT OUR CLCRF EVENT
We look forward to welcoming you to our COVID-Safe event. We have implemented the following measures to ensure the safety of all attendees and staff.
COVID-Safe Plan
Our event has a COVID-safe plan that meets WA Health Department COVID-19 safety requirements.
Social distancing and venue capacity restrictions
Our event is being hosted at a venue with sufficient capacity to accommodate all attendees and guests in accordance with social distancing guidelines. At our venue, we will take appropriate steps to support the social distancing of all attendees and staff, including allocated seating for VIP ticketing.
COVID-19 cleaning and sanitising
Our event venue is regularly deep-cleaned in accordance with Western Australian COVID-19 safety requirements. At the event, our event team and staff will regularly clean and sanitise all event areas for the comfort and safety of guests. We will also ensure safety for attendees by ensuring staff wear face masks, washing hands between service transactions, wearing gloves or other personal protective equipment, using single-use service items.
At the event, there will be hand-sanitising stations available to all guests and staff.
Contact tracing
In accordance with Western Australian Government guidelines, we will collect patron information from all attendees and staff for contact tracing in case we need to follow up. We will collect your name, home suburb, and contact information, double vaccination record before you can enter the event venue.
We will collect your information:
During the ticket purchase process via our online booking system.
At the venue, by asking you to scan a covid safe QR code at the event check-in point as a condition of entry.
At the venue, by asking you to complete a COVID safe check-in form at the door as a condition of entry.
Your information is stored securely and is not accessed or shared with any third party, except where public health authorities may request it.
We strongly advise all patrons to download the COVID-Safe app. It's not a requirement to download the app to attend this event. However, you must have proof of double vaccination to attend.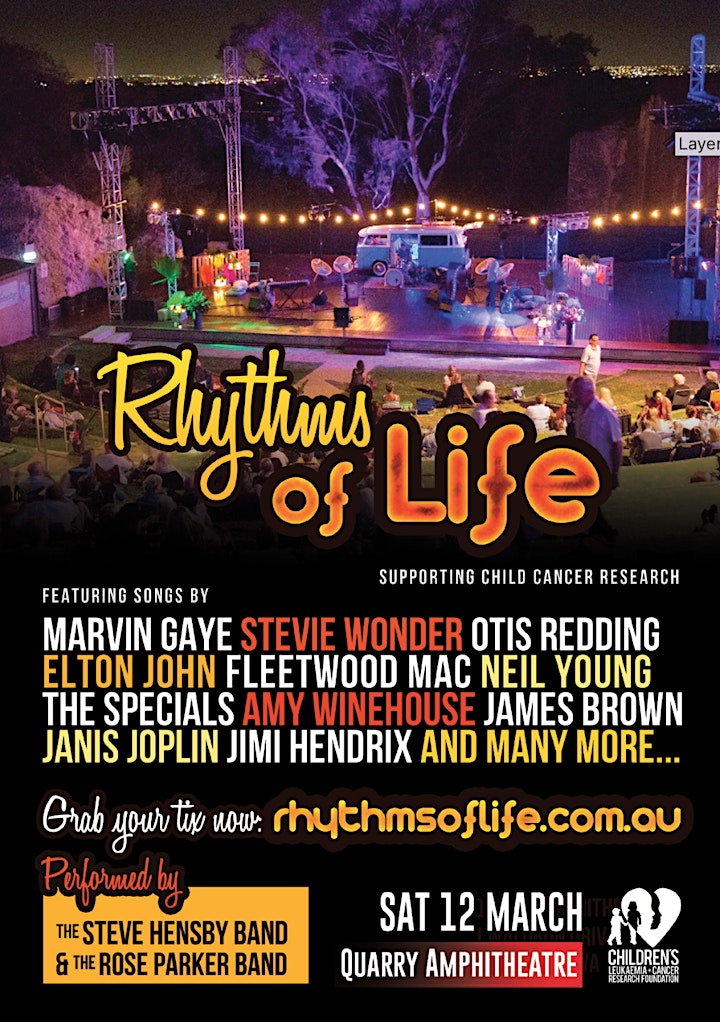 Refund Policy
Should a refund be required, refunds will include the ticket price less the Eventbrite fees (which consists of the payment processing fee and the service fee combined).
Postponed event
In the event that the event is postponed, your ticket will be valid for the new date of the concert in November 2022. Please keep your tickets and watch for communication of further details. Refunds will be available if you are unable to attend on the new date.
Cancelled event
If the event is cancelled, refunds will be for the entire purchase—that includes the ticket price and the Eventbrite fees.
Duplicate charges
As long as the buyer requests a refund within seven days of purchase, they'll get a full refund for duplicate charges—this includes the ticket price and the Eventbrite fees.
Terms and Conditions of Entry
Admission to the event is at the discretion of Children's Leukaemia & Cancer Research Foundation (CLCRF) representatives. CLCRF reserve the right to refuse admission to, or eject any person who appears to be intoxicated, disorderly, offensive or otherwise fails to comply with the event Terms and Conditions.
Patrons, at all times are required and expected to behave in a manner:
Which is not defensive, offensive, humiliating, intimidating or threatening to any staff or patrons,
That does not threaten the safety of patrons or staff,
That does not cause damage to any property owned by the Artists or Quarry Amphitheatre, or
That does not interfere with or distract performers or surrounding patrons.
Please note
This is a NON Smoking event and The Quarry is a non-smoking venue.
The Quarry Amphitheatre is a BYO licensed venue, so picnics, beer and wine can be brought into the venue. Beverages and snack food only, are sold at the venue.
Any item deemed by the organisers to be dangerous will be excluded from entry.
Any patron deemed by the organisers to be displaying unsuitable behaviour will be removed from the venue.
Whilst every endeavour is made to ensure the event is held in a safe environment you enter the event at your own risk and undertake to notify event organisers of any hazardous or unsafe situation you see at the venue, while in attendance.
VIP ticket holders will be allocated priority position in the first four rows of the venue.
Blankets, rugs, cushions and low chairs only will be permitted in the venue. No high back chairs are permitted.
Children under 15 must remain seated with their parents during the concert and are not able to run around, due to covid restrictions.
Please assist by observing the signage & following the volunteers instructions.
Gates close at 10pm
Parking
Parking available onsite at the Quarry Amphitheatre is approximately 200m away from the entry via a gentle paved slope.
2 x ACROD bays are located within the car park.
Transport Options
Located on Oceanic Drive in City Beach, and there is a limited bus service, requiring a short walk to the venue.
Public transport from the Quarry ends at 10.30pm in the summer.
Transperth InfoLine: 13 62 13
Transperth Website: transperth.wa.gov.au
Access
The Quarry Amphitheatre is constructed of tiered lawn terraces and limestone steps.
Patrons enter via the rear of the venue and descend down the 14 tiers towards the stage.
Wheelchair spaces are located at the rear of the venue, above the tiers.
A universal access toilet is located on the east side of the café.
Pick up and set down is available in close proximity to the entry of the auditorium.
Any event enquiries please phone our office during business hours on 9363 7400
Date and time
Location
Quarry Amphitheatre
1 Waldron Drive
City Beach, WA 6015
Australia