Rhythm of Regulation, Polyvagal Theory with Deb Dana - Foundation I
Event Information
Refund policy
Refunds up to 30 days before event
Eventbrite's fee is nonrefundable.
This online workshop introduces Polyvagal Theory as a practical therapeutic application guiding our movement and shaping our stories.
About this event
SESSION TIMES
The live sessions for your attendance as there is NO recording;
**These sessions are in AEST/AEDT (Melbourne/Sydney time)
1) INTRODUCTION - SUNDAY 22nd Aug 2021 from 9:30am - 11:30am
2) MODULE I - SUNDAY 12th Sept 2021 from 9:30am - 12:30pm
Consultation Small Groups 26th Sept (60min sessions run 9:30am-1:30pm)
3) MODULE II - SUNDAY 24th Oct 2021 from 9:30am - 12:30pm
4) TRAINERS SESSION - SUNDAY 14th Nov 2021 from 9:30am - 11:00am
Consultation Small Groups 21st Nov (60min sessions run 9:30am-1:30pm)
5) MODULE III - SUNDAY 5th Dec 2021 from 9:30am - 12:30pm
Consultation Small Groups 12th Dec (60min sessions run 9:30am-1:30pm)
Consultation Group 19th Dec (90min session run 9:30-11:00am)
6) MODULE IV - SUNDAY 16th Jan 2022 from 9:30am - 12:30pm
Q&A with Deb Dana - Sunday 23rd Jan 2022 from 9:30 - 11:00am
7) TRAINERS SESSION - SUNDAY 13th February 2022 from 9:30 - 11:00am
Consultation Small Groups 27th Feb (60min sessions run 9:30am-1:30pm)
8) MODULE V - SUNDAY 6th Mar 2022 from 9:30am - 12:30pm
Plus - small group Consultation sessions (dates to be confirmed), and peer-partnerships (dyads with fellow participants arranged mutually).
ABOUT THE WORKSHOP
In this online training workshop you will:
✴ Explore Polyvagal Theory by learning the language of the nervous system as you map your own autonomic pathways and discover how to become a regulated and regulating resource for clients.
✴ Learn how to bring the power of Polyvagal Theory directly into clinical work with practices designed to reliably help clients re-shape their systems and re-write the stories that are carried in their autonomic pathways.
✴ Experiment with multiple ways to map autonomic responses, create skills to safely explore patterns of action, disconnection, and engagement, and work with techniques to build autonomic regulation and resilience.
See workshop flyer HERE
TOTAL FEE IS $1,950 AUD incl. GST (plus a ticketing fee at registration). THIS INCLUDES THE DEPOSIT OF $750.
The autonomic nervous system is at the heart of daily living, powerfully shaping experiences of safety and influencing the capacity for connection. Through the organising principles of hierarchy, neuroception, and co-regulation, Polyvagal Theory has revolutionised our understanding of how this system works. Guided by Polyvagal Theory, we have a new appreciation of the ways experience shapes the nervous system and of the pathways that lead to healing. With this updated map of the autonomic circuits of connection, mobilisation, and collapse, we have practical ways to effectively help clients identify and interrupt patterns of protection, and strategies to shape their systems toward the regulated state of safety and connection that is necessary for successful treatment.
A Polyvagal theory-guided approach to therapy begins with helping clients map their autonomic profiles and track their moment to moment movement along the autonomic hierarchy. With this foundation, the essential clinical questions address how to help clients interrupt habitual response patterns and find safety in a state of engagement.
See Deb Dana's 1 hour FREE webinar hosted by Simon d'Orsogna here.
Use the access password DDANA5AP20
Deb Dana says
"this third Australian Foundation training offers attendees will get immediate and practical approaches to working with a variety of client presentations in more attuned ways through self-regulation to co-regulation. Deepening through these techniques and the Polyvagal approach ensures you have embodied this way of being together with your patients and clients and others for application in clinical practice."
WHO IS THIS FOR?
This program is appropriate for all licensed clinicians including social workers, psychologists, clinical counsellors. As a beginning level training, no prior experience with Polyvagal Theory is required.
These tickets are available for those residing in Australian, New Zealand or South-East Asian timezones. Should you reside outside these locations but would like information on how to undertake this course, please visit https://www.polyvagalinstitute.org/ for further details and options.
TESTIMONIALS
It's a fundamental learning for all clinicians, underpinning essential understanding of human behaviours, trauma and recovery.
A great introduction to applied Polyvagal theory, using lots of exercises and curiosity.
I felt part of a community from the start. The way we were able to meet other participants in the break out rooms as well as have time to ask the trainer and Deb questions, especially in the last session was so helpful. The content was good and I enjoyed receiving the slides and readings before each session. It helped me prepare. Knowing that there were other supports and online platform and community of learners was also good for the experience and meeting with them in between the training sessions was very valuable.
Awesome worth participating in. Wealth of resources provided pace good learning match principles of the theory.
Enriching both personally and professional.
Embodied experience, really felt in the learning week by week with my Polyvagal partner too!
Good basic learning.
A cognitive tool complimenting Somatic Work.
Great in depth exploration of polyvagal theory through your own nervous system.
Brilliant content. Profound effect on my work. Will change a lot of how I work with clients.
The experience was eye opening in that i not only learnt about the theory and use with client, but learnt so much about my own nervous system. I got to experience the ride of the ladder and gained such an in-depth understanding to my own system, leading to many positive life changes for me. So thank you!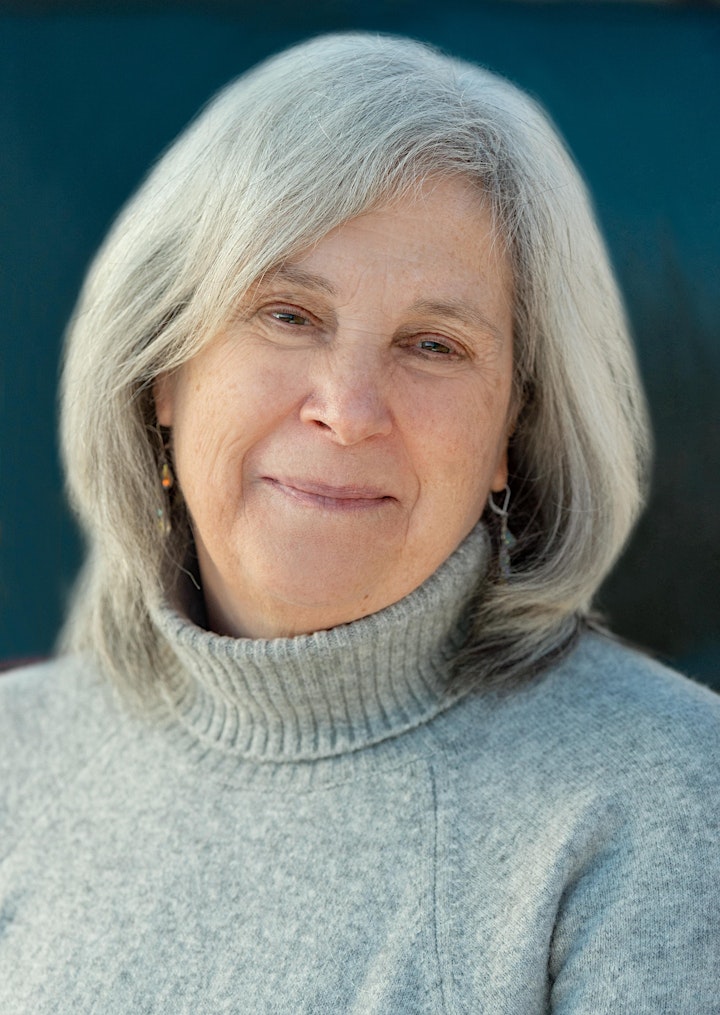 Deb Dana, LCSW is an author, clinician, and consultant specializing in using the lens of Polyvagal Theory to understand and resolve the impact of trauma and create ways of working that honor the role of the autonomic nervous system. She developed the Rhythm of Regulation Clinical Training Series and lectures internationally on ways Polyvagal Theory informs work with trauma survivors. She is a founding member of the Polyvagal Institute, clinical advisor to Khiron Clinics, and an advisor to Unyte.
Deb's clinical work published with W.W. Norton includes The Polyvagal Theory in Therapy: Engaging the Rhythm of Regulation, Polyvagal Exercises for Safety and Connection: 50 Client Centered Practices, and the Polyvagal Flip Chart. She partners with Sounds True to bring her polyvagal perspective to a general audience through the audio program Befriending Your Nervous System: Looking Through the Lens of Polyvagal Theory and her forthcoming print book Anchored: How to Befriend Your Nervous System Using Polyvagal Theory.
To learn more, visit rhythmofregulation.com
The live events of this workshop will be run by Deb Danas' Trainers and Consultants.
All pre-recorded videos are of Deb Dana teaching the principles following Prof Stephen Porges Polyvagal Theory, and demonstrating the application of skills in client sessions. Recordings from the series will available throughout the 8 months.
The post-training videos are available through the Rhythm of Regulation website.
COST
GENERAL TICKETING
$1,950 AUD - this includes a $750 deposit (plus ticketing fee) payable on application, plus an invoice for the remaining amount which will be sent on acceptance.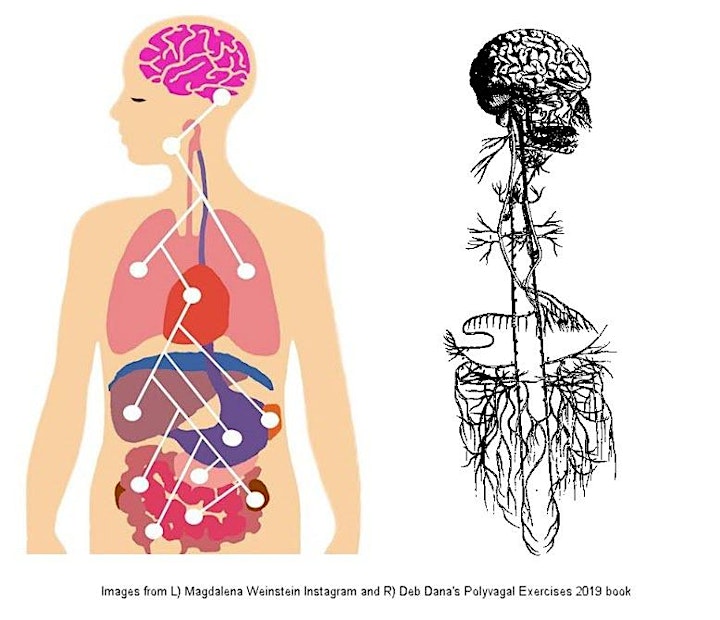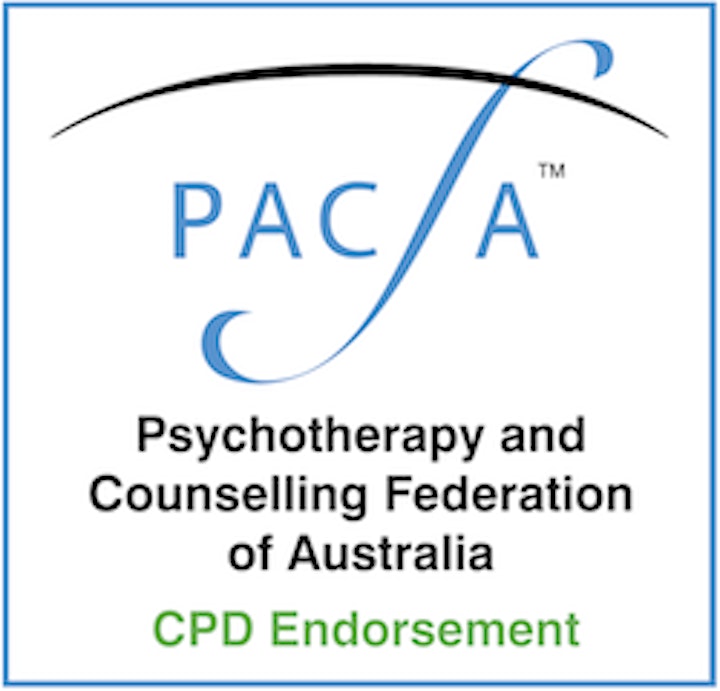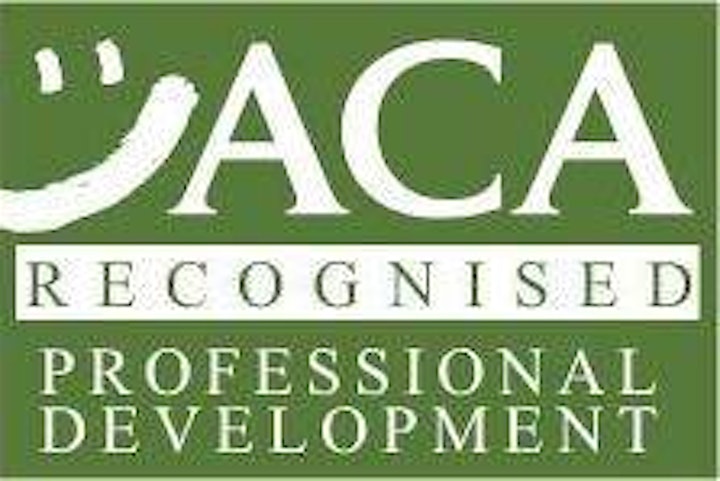 See Guidelines on continuing professional development (CPD) from the Australian Psychological Society and Guidelines on continuing professional development (CPD) set down by the Psychology Registration Board of Australia.
The Australian Psychological Society advise that APS Members may accrue Continuing Professional Development (CPD) hours by participating in activities that they determine to be relevant to their specific professional approaches, and professional development goals. CPD activities do not need to be endorsed by the APS. A certificate of attendance will be available.
WORKSHOP FORMAT
The Foundations I Online Workshop is a hybrid course combining 15 hours of recorded modules, 17 hours of live didactic online sessions, plus consultation sessions and full group work. All pre-recorded videos are of Deb Dana teaching the principles following Prof Stephen Porges Polyvagal Theory, and demonstrating the application of skills in client sessions. Participants will be assigned specific videos to watch prior to each live session. To complete the training you must be present for the live sessions. Live sessions will include didactic presentations, experiential practice, role play, and Q&A. The live events will be run by the Deb Danas' Trainers and Consultants.
All videos are of Deb Dana teaching the principles following Prof Stephen Porges Polyvagal Theory, practice and demonstrating the application of skills in client sessions.
This live group workshops will be conducted online, over the Zoom online conferencing platform which allows us to simulate as best we can the pre-CV19 group environment of our classes. Upon payment and acceptance into the course, instructions on links to each Zoom event will be sent out to participants, as well as ahead of each session.
WORKSHOP SIZE
The limit is 32 for each training to preserve the small group feel and ability to build intimacy and community. Additionally smaller groups will be created within the workshop for greater learning experiences as outlined below.
Groups of 16
The large group will be divided into two groups of 16. The groups of sixteen will each be assigned a Foundations Consultant who will be the point person for the duration of the training. Each group of sixteen will meet with their Consultant twice during the training for 90 minute practice sessions.
Groups of 4
The groups of sixteen will be divided into groups of four to create small consultation groups. Each consultation group will have the opportunity for a one hour consultation each month with one of the Consultants.
Groups of 2
Each participant will be paired with another participant in a Polyvagal Partnership. Your Polyvagal Peer-Partner is someone to connect with throughout the training and discuss material, share personal and professional experiences through this new lens, practice new skills, and experiment with all things Polyvagal. These pairings have been reported as deeply helpful to embed the learning, gently make each one accountable, and to support each person to embody practice.
FAQs
What can/can't I bring to the event?
BRING:
curiosity, willingness to try things out ("Yes, and..."), a sense of humour, and a heart-oriented openness to possibility and the multiple ways our autonomic nervous system state shapes our experience. Preparedness to do your own work, and to learn by doing.
Where can I contact the organiser with any questions?
Yes, see the link at the bottom of the brief bio to the right .
Is my registration/ticket transferrable?
Tickets are transferable to suitably experienced colleagues. Please advise if you do exchange tickets so we can update certificates of attendance, name tags, and lists.
(If Live Event) Do I have to bring my printed ticket to the event?
So you can be given the correct name tag, we recommend this.
What is the refund policy?
If the course is cancelled by the organiser all workshop fees will be returned.
Due to the limited size of each course, a refund can only be issued if cancellation notification is received 30 days prior to the workshop - less a $75.00 administration fee per person. Existing registrants will be sent the refund, and should return any materials sent. We cannot reimburse any expenses you may have incurred, but we will reimburse the cost of travel insurance directly related to attending this workshop, on receipt of your insurance receipt. If you cannot attend, a suitably qualified substitute may attend in your place, assuming you forward all materials or information to them. Courses are pre-paid. We do not take money at the door. We reserve the right to cancel due to insufficient registrations or other reasons as necessary. Fees will be reimbursed (minus bank fees) should cancellation be required. All decisions are entirely at the organiser's discretion.
TERMS AND CONDITIONS
In making an application all participants accept the terms and conditions of the organiser Mind-Beyond Institute and IFSAust here. Applying to and attending this event confirms both understanding and abiding these as listed.
Date and time
Location
Refund policy
Refunds up to 30 days before event
Eventbrite's fee is nonrefundable.
Organiser of Rhythm of Regulation, Polyvagal Theory with Deb Dana - Foundation I
Simon d'Orsogna MA is an individual and couples therapist with a Clinical Masters in Systemic Family Therapy. Based in Melbourne,Australia he also works as clinical trainer and systemic facilitator, with individual clients and supervisees providing psychotherapy, process consultancy, and adult developmental coaching. He specializes in treating depression and anxiety, trauma, relationship issues, and assisting life transitions. More at www.simondo.com.au