Description
The Rhyme Time Programme at Leichhardt Library is designed to promote early literacy in babies under 2 years and to foster parent child participation and interaction. It's a fun way for all members of the family to interact with their babies. The session consists of babies sitting on their parents laps. Library staff lead the session and encourage all participants to sing and join in. Nursery rhymes words are displayed on a screen for those who do not know the words and the staff member demonstrates the hand actions and movements. A large format book is read. It is also a good opportunity for new parents to meet other parents in their community.
Thursdays, 9:30 am at Leichhardt Library
Tickets are only required for children
Hello - a reminder
The Children's Programmes are short in duration and rather than disrupt the programme and as a mark of respect for others; we ask that you please do not enter once session has commenced.
Thank you from the Children's Team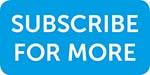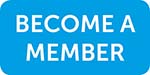 Photo and video consent information.