A unique, immersive journey into the wilderness to discover waterfalls and deepen your sense of self in place.
About this event
The Invitation
This is your invitation to gather with a small group to adventure into a beautiful rainforest wilderness whilst uncovering a deeper understanding of yourself in place and community. On this immersive 1/2 day hiking experiences you will discover a beautiful waterfall, deepen your understanding of our shared world and nourish your entire being. This is a Covid Safe Event and an event plan will be available to view.
The Offering
We will meet on Wangerriburra country at the O'Reilly's section of Lamington National Park and begin our forest immersion with gentle movement (basic yoga) and breathwork practice to centre and create personal intentions before embarking on an approximately 4 hour bushwalk. This experiential learning will have you explore nature through historic and environmental awareness, sensory awakening, and deep listening. As we walk, we quieten, we listen, we ask questions, we explore solutions, and we may even discover new ways to connect the dots.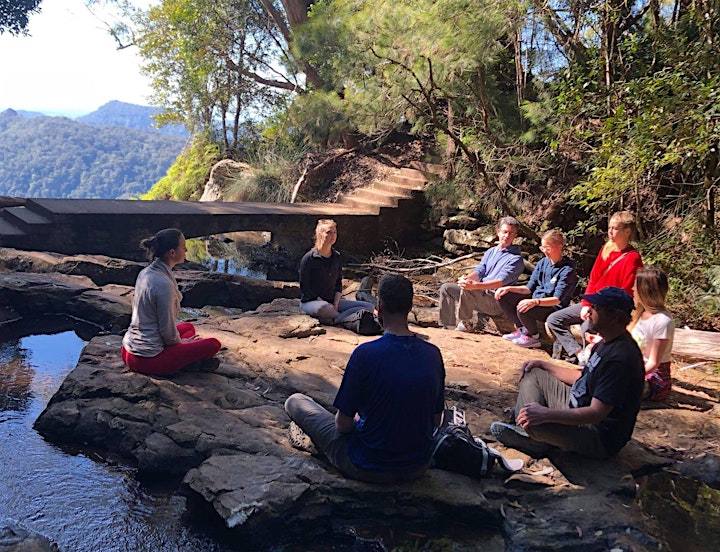 Foundations of Rewilding with Sarah
Hi! My name is Sarah and this offering is one of the most potent opportunities I've had the pleasure of sharing with the broader community. Bringing together my skills, training and greatest love - our planet home, Rewilding with Sarah is a journey of slowing down, deepening connection with self and place, in space and time.
Underpinned by my training and experience as a geologist and environmental scientist, yoga teacher, engagement coordinator and space holder, Rewilding with Sarah combines mindfulness, ecosomatics, nature therapy, existential philosophy, experiential learning and a core belief that we are each whole, nested within increasingly greater "wholes" (family/community/country/planet). This is a safe place where you are encouraged to take the opportunity to learn and connect with your true nature in an environmental, social, cultural, historical, and spiritual way.
I am a counsellor in training and provide a safe space for deep personal exploration. All your life's concerns will not be resolved, but techniques for connecting inward and outward will be explored and by the end of our time together you may have a greater sense of where you fit, making the bigger picture, less humongous.
I hold a current Senior First Aid Certificate, Bachelor of Applied Science (geoscience/environmental science), am a 600+ hour yoga teacher and advanced Ka Huna bodyworker, have many many hours of teaching, immersion and practice under my belt and currently work as an engagement coordinator with the Queensland Water Modelling Network.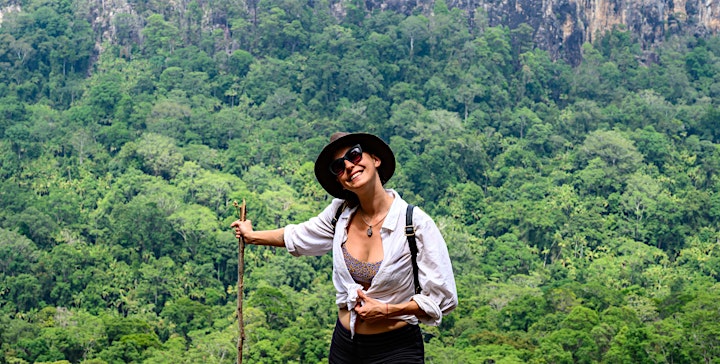 Is Rewilding with Sarah for me?
The pressures of our modern world are far too much to handle alone and many are finding it extremely complicated to find their centre, make informed decisions about their future or even see a future :( Rewilding with Sarah is for the individual who feels disconnected, lackluster, or lost, feels overwhelmed with the pace of life or perhaps is just seeking a different way to connect.
These hikes are suitable for all able-bodied people with alternatives available to those with limited abilities (please contact me for further information - email provided below).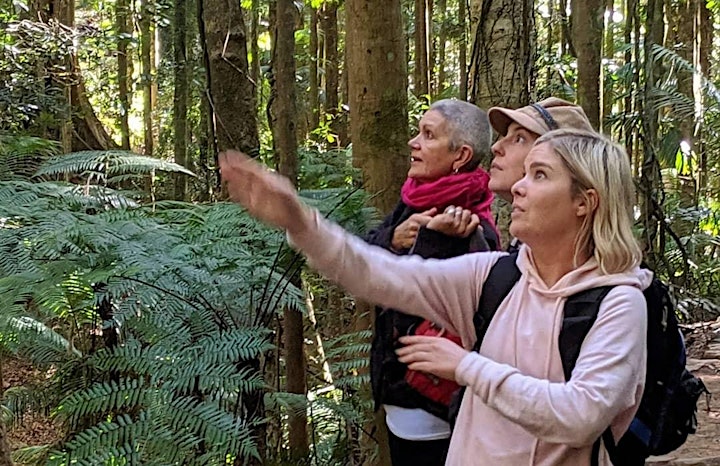 What you will need:
Please keep an eye on the government's Covid Restrictions and bring your mask (as required), a towel or something to sit/kneel on on grass, comfortable clothing for hiking/moving (keep an eye on the forecast as it can get very cold and wet here), solid, comfortable walking shoes/boots, a hat, snacks/lunch and water and a backpack for the hike, drawing pad/notebook and pen. I carry a first aid and snake bites kit.
For further information or details please email me at: layaelements@gmail.com