ReWilding for Women - 3 Day Retreat

Thursday, 17 November 2016 at 7:00 pm

-

Sunday, 20 November 2016 at 4:00 pm (AEDT)
Event Details
 3 Days of RECLAIMING and RECONNECTING to the Wildest & Most Empowering Aspects of the Feminine!!
In this deeply experiential retreat we'll explore a variety of ancient practices from the sacred traditions of shamanism, tantra and astrology in order to uncover and step into the mysteries of the sacred feminine.
During retreat we'll be connecting with the five faces of the Feminine
Dark Goddess – Bearers of the deepest truth and purest love

Lover – Keepers of deep, embodied tantric wisdom and sacred sexuality

Medicine Woman – Guardians of innate women's wisdom held deep within

Mother – Protectors and creators of life, connecting us to the natural world 

Warrior – Holders of deep seeded feminine strength
ReWilding Retreat is one of those rare opportunities we as women can take to step out of our daily lives of doing and giving in order to connect to our deeper, truer selves. It's a chance to open to the unique gifts that the sacred feminine holds for each of us; such as love, joy, healing, empowerment, sensuality, creativity, awakening, wisdom, magic, and bliss.
REWILDING RETREAT is an opportunity to
Deepen your connection to the core essence of your true self

Activate and embody the sacred feminine within

Understand and step further into your natural goddess archetype

Expand your knowledge of self 

Deepen and enrich your relationships

Find support to live more deeply, authentically and soulfully 

Step past fears and self-imposed limitation

Access the healing power of the sacred feminine

Deepen your sense of meaning and purpose

Let go of old habits and ways of being

Clear unwanted thought patterns that do not serve

Discover a deeper sense of confidence within yourself

Heal past events, memories, traumas which hold you back

Journey into ultimate empowerment as a woman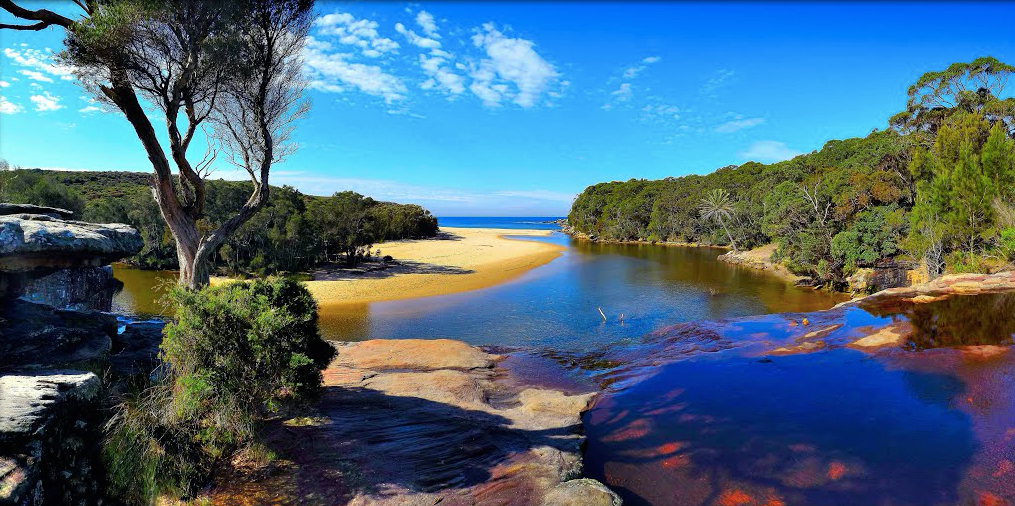 Location of our Day Trip - Royal National Park - Coastal Walk
Program Outline
Thursday 17 November
From 3pm  Take your time to settle in, have a rest, go for a bush walk or lounge on the beautiful balcony.
7pm  Greeting circle and our first beautiful dinner together
Opening Ceremony 
Friday 18 November
7 - 8 Breakfast
Opening of the medicine wheel and invocations  
Day trip to The Royal National Park 
Shamanic journey/hike to our very private beach within the park
Group Medicine Wheel Work with shamanic/medicine woman archetypes
Free time to swim, hike, explore, commune with nature, connect with the other women, etc.
Hike back to trailhead and journey back to Govinda
Dinner  
Quiet Evening 
Saturday 19 November
Optional movement workshop
8 - 9 Breakfast

Workshop - Medicine Wheel with the sensual goddesses
Lunch and Free Time
Workshop - Shamanic Tradition
Dinner
Outdoor fire ceremony 
Sunday 20 November 
Optional movement workshop
8 - 9 Breakfast
Workshop - Mary Magdalene tradition
Lunch
Closing Celebration Circle
4pm Begin our journey home
Exclusivity
Due to the powerful nature of this work the retreat is only open to 20 women. Keeping the numbers intimate allows for our group to journey deeper and more powerfully together. Our first two retreats have sold. Reserve your place today to avoid disappointment.
Accomodation, Meals & other Inclusions
Booking includes three nights shared accommodation.
3 delicious vegetarian meals per day.
Day trip transportation and picnic lunch.
All workshops and experiences.
Single accommodation is available at an extra cost. Ask for details.
A Bit More About Food (text from Govinda Valley)
According to Vedic knowledge, the quality and content of a person's diet are very significant factors which affect their state of mind; indeed, one's consciousness is directly influenced by what he or she chooses to eat.  At Govinda Valley, we take very seriously the significance of diet in a person's general well-being. Therefore, our menu is geared towards nutritious and wholesome foods which are beneficial for spiritual activities.

Our experienced cooks work with concern for the highest spiritual standards and the knowledge of ayurvedic nutrition. All meals are prepared with an emphasis on optimising health, maximising nutrient retention and harnessing the subtle energies of the food. Govinda Valley's cooks are themselves spiritual practitioners, who meditate and bathe before entering the kitchen and imbue the food they prepare with love and devotion. Hence, Govinda Valley's cuisine is not only physically healthy, but mentally and spiritually as well. You'll taste that for yourself!  Naturally, we cater for special dietary needs such as wheat-free, dairy-free sugar-free, tofu-free menus etc. All of the food prepared in the Govinda Valley kitchen is totally free of meat, fish, eggs, garlic, onion and mushrooms, with no exceptions.
Investment 
This all-inclusive 3-day retreat is $1575 per person. 
If you book before 30 June you can get in on the early bird special of $1475 PLUS gain access to the exclusive pre-retreat ReWilding Workshop (value $125). 
A deposit of $300 is required to reserve your place.  Please book here on Eventbrite to secure your spot and get your welcome email immediately.  The remaining balance is due 1 November 2016.  

Payment plans are available if needed.  Just message us to sort out the details. 
You've Got Nothing to Lose
If you're ready for an extraordinary experience of grace, magic and transformation please book asap!!  We will only be taking 20 women on this retreat.  
I'm very much looking forward to taking this very very sacred and very WILD journey with you!
Much Love
Sabrina Lynn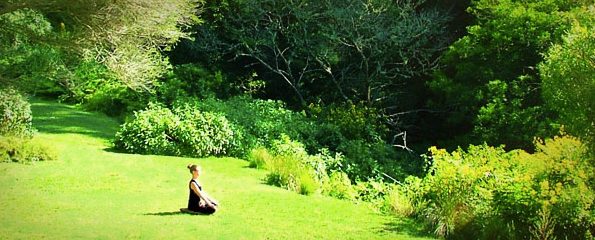 The Beautiful Govinda Valley Grounds
What women are saying about Retreat
"No other practice has given me such direct access to me...leaving me in complete awe and wonder of self." 
"Retreat was amazing...it gave time to develop true bonding and support from women, this enhanced my self-discovery and this group connection and the group process was a major factor in my incredible transformation. Sabrina's ability to hold and lead this safe and sacred space was seamless."
"This work is magical. This work is incredibly experiential. I moved out of my head and into my body. There has never been any other work that I've ever done that has made me feeeeeel sooooo fully in my body. Nothing else! It is what I have been missing for a long, long time."
"Women are sacred and together are able to powerfully transform themselves. Being able to complete the process as a group over 3 transformative days is extraordinarily powerful."
"Continuing the inner work with Sabrina has helped me become more aware of my truth, of who I am. It's enabled me to live more in my own rhythm, it has strengthened my relationship with my husband and two children and has given me the confidence I needed to start my own business and to truly believe in myself. I feel empowered to discard all that is no longer serving me in life." 

Bonus Video
ReWilding Practices to Get Your Journey Started
When & Where

Govinda Valley
1 Lady Carrington Rd
Otford, NSW 2065
Australia

Thursday, 17 November 2016 at 7:00 pm

-

Sunday, 20 November 2016 at 4:00 pm (AEDT)
Add to my calendar
ReWilding for Women - 3 Day Retreat