Description
Why are women still considered the secondary gender? What happened for women to have fallen into inequality? In this decisive era of Trump, locker room talk and the roll back on women's rights, is Margaret Atwood's The Handmaid's Tale coming true?


Revolt She Said examines what feminism means to us today.
What is actually happening across feminism in our current political climate across Australia and New Zealand? Diverse issues are probed deeply through interviews with leading experts. You'll hear from the former Prime Minister of New Zealand Helen Clark, British film theorist Laura Mulvey, groundbreaking academic Dr Pani Farvid, art historian Amelia Jones, broadcaster Alison Mau and Aboriginal leader Dr Jackie Huggins.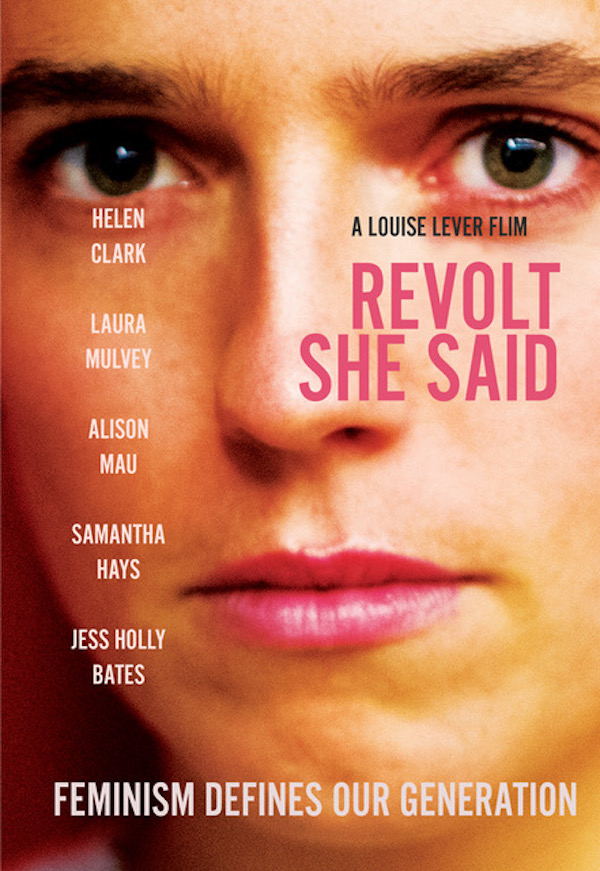 Investment:
A portion of your ticket purchase supports the film maker! Thank you for supporting independent film making, and helping educate and build awareness :-)
Adults = $23 + evenbrite processing fee
Students/Pensioners/tconcession = $18 + eventbrite processing fee
How to purchase tickets:
Please note that tickets CANNOT be purchased at the venue, only online via eventbrite.

Refund policy:
* Please note that tickets are NOT refundable if you change your mind or are unable to make it on the day. Your tickets cannot be changed to another date. They may however be given to a friend to attend.

Getting there:
Please consider using sustainable transport (bus, tram, bicycle) to travel to the venue :-)
Train/Walk: The Cinema is 3 mins walk from Adelaide train station
Parking: We recommend Wilson Parking at 189/207 Hindley St, 2 mins walk from the venue.
Accessibility:
The venue and theatre are wheelchair accessible. If you require a wheelchair spot please email us via team@filmsforchange.com.au

Enquiries:
team@filmsforchange.com.au

Connect with us :-)
Subscribe to our Films For Change newsletter
Follow Films For Change on Facebook