Revenue Optimisation Conference Asia 2015

Wednesday, 22 April 2015 from 9:00 am to 6:30 pm (Singapore Standard Time Singapore Time)
Event Details
The 2015 HSMAI Revenue Optimisation Conference is a unique one-day interactive program featuring thought leaders and subject-matter experts in various aspects of revenue management.  You'll learn about the latest trends and best practices in this important discipline – and what they can mean to you and your company – from industry experts and practitioners.
It is a not-to-miss event especially if you are a senior or regional hospitality professional with direct responsibility for revenue optimisation and pricing, or are a management leader with an interest in staying ahead of the curve. The conference will address the issues and challenges that you are facing, summarise the implications, and provide solutions and strategies for 2015 and beyond.
Agenda
9:00am - 5:30pm Seminar and Breakout sessions (including lunch and morning/ afternoon tea)
5:30pm - 6:30pm Cocktails and networking 


http://connect.hsmai.org/asiapacific/events/roc2015/rocagenda
Program Highlights

MC for the Day
Maunick Thacker, Senior Vice President Marketing, Marina Bay Sands & Board Member HSMAI
Welcome Address
Patrick Andres, Vice President, Asia Pacific, Duetto Research
Building a successful Revenue Management culture – what is success? Where to start? How to execute?
Hear some very different perspectives – independent hotels, local chain and global chain. Think about your organisational structure, cross-functional communication, learning for everyone about the role of revenue management, support from leaders, it's all important to working towards a company-wide RM culture.
Speakers:  
Jeroen Vaassen, Senior Director Revenue Management Asia Pacific Starwood Hotels & Resorts

Bilal Chamsine,

Executive Director, DCA Group Indonesia

Stefan Wolf, Senior Vice President Revenue & Distribution, Onyx Hospitality Group
Diamonds in the Rough: Mining for Talent and Filling the Revenue Management Talent Pipeline
How do you find and develop the best talent to fill your revenue management roles? This session will feature best practices for successfully increasing your revenue management talent base. What are the expectations of the graduates and the incoming middle/senior management? What are some of the key areas traditional organisations need to adapt to attract and retain the right talent into this discipline? Is this is an industry-wide issue that requires collaboration to ensure an industry –wide solution?
Speakers:  
Chhavi Malhotra, Regional Director of Revenue Management, Asia & India, Hilton Worldwide

Malcolm Kwok Yew Leong, Group Head Revenue Management – Far East Hospitality Management

Doris Inkman – Regional Director of Revenue, FRHI Asia Pacific
Facilitator:
Professor David L. Jones Ph.D. Professor and Programme Director – Hospitality Business Singapore Institute of Technology
Total Revenue Management Deep Dive

Searching for the new normal? Total Hotel Revenue/Profit Optimisation represents the pinnacle of the revenue management principles. These strategy and tactics have been introduced step by step over the past 2 to 5 years by various hotel chains with great success. Take the knowledge that has been learned with Rooms RM and apply these same techniques across your property. Do you need help with Restaurant RM, Spa RM, Meeting/Catering RM or simply assessing the value of the customer to perfect your guest mix across your enterprise? Then this is the session for you. Learn how hotel companies are doing this today.
Has your property already implemented the Total Hotel Revenue/Profit Optimization principles? Do you still have questions and want to ask experts that can help you? This lively question and answer session will bring together chain, resorts and casino hoteliers that are practicing the same ideologies. Find out how Fairmont is optimizing their restaurants, how Outrigger gets their guest resort spend to the next level and how Sands China optimizes customer streams to leverage spends across their assets. Bring your questions or send them in advance. Sherri Kimes will moderate this dynamic session and get you all the expert answers that you desire.
Facilitator:
Sherri Kimes - Professor, Cornell University
Presenters:
Brian Koroll, Vice President of Revenue Management Venetian Macau

Jeannette Ho, Vice President, Revenue Management & Analytics, FRHI Hotels & Resorts

 
Panelists:
Angie Dobney -

Vice President of Pricing & Revenue Management Services, Rainmaker Group

Charles Wang -

Regional Head of Consulting, responsible for APAC and Greater China at IDeaS

Stefan Wolf – Senior Vice President, Revenue Management, Onyx Hospitality Group
HSMAI Update
Introducing the HSMAI Board and Revenue Advisory Board
Education in Revenue Management in APAC 
Jackie Douglas, President, HSMAI Asia Pacific
Two Breakout Sessions
Breakout Option One:  Track 1 – Strategy Track (Moor Ballroom)
Revenue Meetings: Do We Have a "Clue?
The weekly Revenue Meeting is a mainstay in the industry now, but have our meetings become stale, repetitious, and uninteresting? Are we looking through old spectacles or Google glasses? Join us for a lively, humorous, and thought-provoking session that will help you revive your revenue meetings.
Speaker:  
Brian Koroll – Vice President of Revenue Management Venetian Macau
Total RM Deep Dive – Optimising Ancillary Revenue
Achieving Total Hotel Profit Optimization by definition requires knowing each guest's total value. But what does this mean when considering the array of experiences now available at an urban hotel, a resort, or a destination hotel? The challenge is how to optimize many diverse types of ancillary spend during a guest's stay at the right price, to the right guest, at the right time, through the right channel. This session will provide best practices for using the data at your disposal—whether small, medium, or big—to optimize profits from an area that at best has been an afterthought.
Speakers:
T

hea Huang – Director of Spa and Wellness, Willow Stream Spa, Fairmont Singapore

Tejveer Bedi, Group Director of Revenue, Park Hotels Group
Facilitator:  
Brian Koroll – Vice President of Revenue Management Venetian Macau
Breakout Option Two:  Track 2 - Innovation Track (Morrison Room)
Charting the future and purpose of revenue management within your organisation
The objective of this hands-on workshop is to help the participants visualise and express expectations of the revenue management function within their organisation. The workshop draws out the current positioning and purpose of the function and it identifies potentially unmet needs and training requirements that will ensure continuity and relevance for revenue management in the future.
This session is suitable for General Managers, Directors of Sales & Marketing and Revenue Leaders on property and corporate level. 
During the session, the participants will work through exercises that will
Articulate the intent of the revenue management function within the organisation 

Create a sense of value and purpose for the function 

Outline how to bridge the opportunity gap
 Facilitators:
 

Heidi Gempel & Joseph Patrick, HGE International
Pricing in a Social World: How do travellers use reviews and UGC with price to make a purchase decision
Now that user generated content is so readily available at the point of purchase, consumers have more information than ever before when they make a purchase decision.   In order for revenue managers to continue to build effective pricing and positioning strategies, it is crucial to understand how consumers use this information with price to assess the value of a hotel, and ultimately make a purchase decision.  In this session, research that uncovers how leisure and business travelers use user-generated content with price to assess purchase decision will be presented.  Revenue managers will learn which factors influence value perceptions and decision making, and how to incorporate these factors into an overall pricing and positioning strategy. 
Speaker:
Kelly McGuire, Executive Director, Hospitality and Travel Global Practice, SAS Institute Inc
UGC is defined by Wikipedia as: "any form of content such as blogs, wikis, discussion forums, posts, chats, tweets, podcasting, pins, digital images, video, audio files, and other forms of media that was created by users of an online system or service, often made available via social media websites".
Are Your Pricing and Distribution "Best Practices" Really Working?
We are drilled towards BAR. We use fixed interval pricing structures to feed revenue management systems. We are adhering to rate parity clauses, and put all of our efforts into bringing people back to our brand website. So why do third parties still continue to garner higher and higher market shares? Are traditional revenue management systems still working? Are they clinging to old beliefs that are outdated and not relevant anymore?

And what happened to the digital world? Emerging channels, different models, different platforms, changing consumers and consumer buying habits.  How does your Revenue Management team keep up?  Is your distribution and PMS technology keeping up with these new channels? Do you still know your distribution platform? Do we still know who our customer is? And shouldn't we think about conversion before talking cost of acquisition?
And what about our customer? They don't care about cost of acquisition. So do we optimise multi-dimensional…should we? Is there a point? What happens to customer experience when the rates are different across different channels? Will the customer get confused, annoyed and simply leave? Can we as hotels manage?
Join this lively discussion and understand how industry leaders think about evolving the pricing and distribution universe.  
Facilitator:
F

abian Bartnick, Director- Revenue Generation, Tune Hotels
Speakers:
Patrick Andres, Executive Vice President, Duetto Research

Erik Munoz, Chief Marketing Officer, PriceMatch

Priyanka Gargav, Senior Regional Manager, Hotel Chains, TripAdvisor

Tomas Laboutka, Founder & CEO, HotelQuickly

Matthew Stephens, Vice President, RoomsForMates by eHotelier



Join us for a drink after the seminar  in the Anti-Dote Bar on the Ground floor of the Fairmont Hotel, for more networking.
Thanks to our generous partners: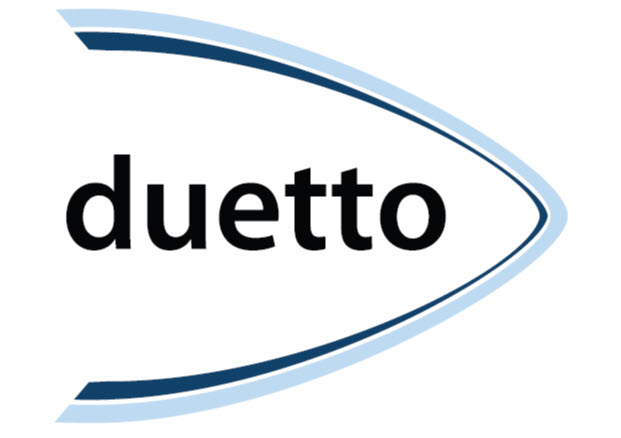 Media Partners:


Patrick Andres
Duetto Research
Executive Vice President, Asia Pacific
Fabian Bartnick
Tune Hotels
Corporate Director Revenue Generation
Tejveer S Bedi
Park Hotels Group
Group Director of Revenue Management
Bilal Chamsine
DCA Group Indonesia
Executive Director
Angie Dobney
Vice President of Pricing and Revenue Management Services
The Rainmaker Group
Jackie Douglas
HSMAI Asia Pacific
President
Priyanka Gargav
TripAdvisor
Senior Regional Manager, Hotel Chains
Heidi Gempel
HGE International
Managing Partner & Founder
Jeannette Ho
FRHI Hotels & Resorts
Vice President Revenue Management & Analytics
Thea Huang
Willow Stream Spa Fairmont Singapore
Director of Spa & Wellness
Doris Inkman
FRHI Asia Pacific
Regional Director of Revenue Managment
Professor David L Jones, Ph.D
Singapore Institute of Technology
Professor & Programme Director, Hospitality Business
Professor Sherri Kimes
Cornell University
Professor
Brian Koroll
Venetian Macau
Vice President of Revenue Management
Tomas Laboutka
HotelQuickly
Co-Founder & CEO
Chhavi Malhotra
Hilton Worldwide
Regional Director of Revenue Management, Asia & India
Kelly McGuire
SAS Institute Inc
Executive Director Hospitality & Travel Global
Erik Munoz
PriceMatch
Chief Marketing Officer
<span style="background: rgba(113, 113, 113, 0.24); margin: 0px auto; border-radius: 50%; width: 160px; height: 160px; vertical-align: midd
When & Where

Raffles City Convention Centre
Moor & Morrison Room
80 Bras Basah Road
Singapore, Singapore 189560
Singapore

Wednesday, 22 April 2015 from 9:00 am to 6:30 pm (Singapore Standard Time Singapore Time)
Add to my calendar
Organiser
Website: https://hsmaiasia.org/organiser/hsmai-asia-pacific-region-strategy-2019-media/