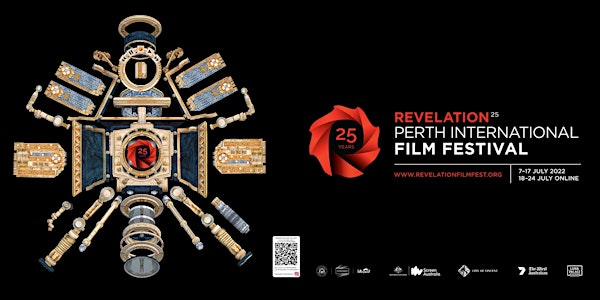 Revelation Perth International Film Festival 2022 Westralia Day Session 2
Location
The Backlot Perth
21 Simpson Street
West Perth, WA 6005
Australia
Westralia Day Session #2 Hearts from the hills and valleys
About this event
Local filmmakers share the stories closest to their hearts. Inspirational and moving, these stories strive to unite cultures, explore unique perspectives, and provide insight into the furthest reaches of the human experience.
Shotgun Through Scarborough
Annette Grace Peterson
Australia/4sec/2021
77 individual frames were painted and then reinstated back into the digital format via photograph to make a stop-motion film.
On the Doorstep
Mac Anthony Ladyman
Australia/23min/2021
Follows the impact that the 2021 Wooroloo bushfires had Rod and Chris Chambers, showing the effect it had on their farm, and their process to recovery.
Peace of Mind
Robyn Mae Ong
Australia/13min/2021
The story of Christina Lau and her relationship with her parents as she recounts the happy and traumatic memories of her childhood and adolescence
Welcome to Womanhood
Taihra Swaine & Alzbeta Rekosh
Australia/12min/2021
Two women set out to 'shed their shit' and struggles with body image and learn to love their ever changing bodies.
Ngaluk Waangkiny
Poppy van Oorde-Grainger & Ian Wilkes
Australia/12min/2021
Ngaluk Waangkiny follows the journey of a courageous group of Aboriginal Elders living on Whadjuk Noongar Boodja as they fight for respect, recognition and acknowledgement from the City of Perth.
The Wilyabrup Project
Brenna Day & Steven Aliyan
Australia/6min/2021
Above the waves, beneath the sky, against the rock. Moving against a staggering vertical cliff face, suspended above wild crashing ocean, two artists dance with the roaring wind and each-other in a celebration of human connection, our experience of nature and the vast wilderness that is the Wilyabrup sea cliffs.