Description
www.returntobosnia.com
Documentary screening followed by Q&A with David Corlett and Wes Greene
Screening to be held in the Santosha Studio, One Lifestyle, RACV - floor seating with BYO cushion.
Members of One Lifestyle can purchase tickets at a discount of $10.
---
"RETURN TO BOSNIA"
How could your neighbours turn into killers?

Twenty-five years after fleeing a brutal civil war in Bosnia, Damir Mitric returns to uncover the pain and trauma that still divides his homeland. Now a historian living in Australia, Mitric returns to Bosnia, reuniting with family and friends, and meeting those working to rebuild a nation borne of bitter ethnic and religious divisions.
From his childhood home in Europe's most besieged city, to a former concentration camp and to mass graves, Mitric confronts the incomprehensible: How could your neighbours turn into killers? And how can you rebuild lives and communities devastated by violence?
---
Rating M - contains content of a moderate impact and is recommended for teenagers aged 15 years and over.
For the film's trailer go to www.returntobosnia.com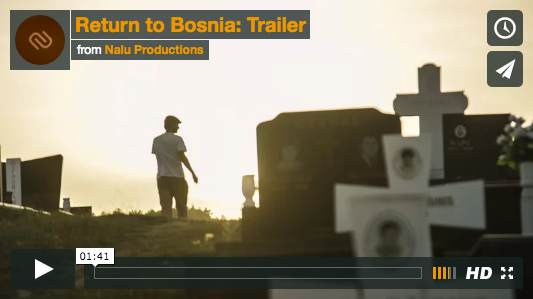 FOLLOW THE FILM ON FACEBOOK - facebook.com/returntobosnia/
REQUEST YOUR OWN SCREENING - FAN-FORCE.COM