Permaculture co-originator David Holmgren launches online version of bestseller, RetroSuburbia: A Downshifter's Guide To a Resilient Future.
About this Event
RetroSuburbia: A Downshifter's Guide To a Resilient Future is a book for this moment in history.
Permacuture co-originator, David Holmgren and the team at Melliodora have decided, amidst the crisis of COVID-19 and its ensuing economic fallout, to release their 2018 bestseller as an online, pay-what-you-feel resource accessible to people worldwide who are looking for grassroots solutions to the challenges of this unique time.
Register now and head to: retrosuburbia.com on Wed 8th April at 7pm (Melbourne Time) to join the YouTube live-stream & get the book.
More details below video.
The launch party will be broadcast live (via the RetroSuburbia YouTube and Facebook page) and hosted by ABC Gardening Australia's Costa Georgiadis with live music from world-renowned permaculture electro-funk-swing band, Formidable Vegetable.
SCHEDULE (AEST):
7:00pm: Prelude from Formidable Vegetable's Charlie Mgee
7:05pm: Intro & welcome from Costa
7:10pm: David Holmgren followed by Q&A (from YouTube comments)
7:40pm: Music from Formidable Vegetable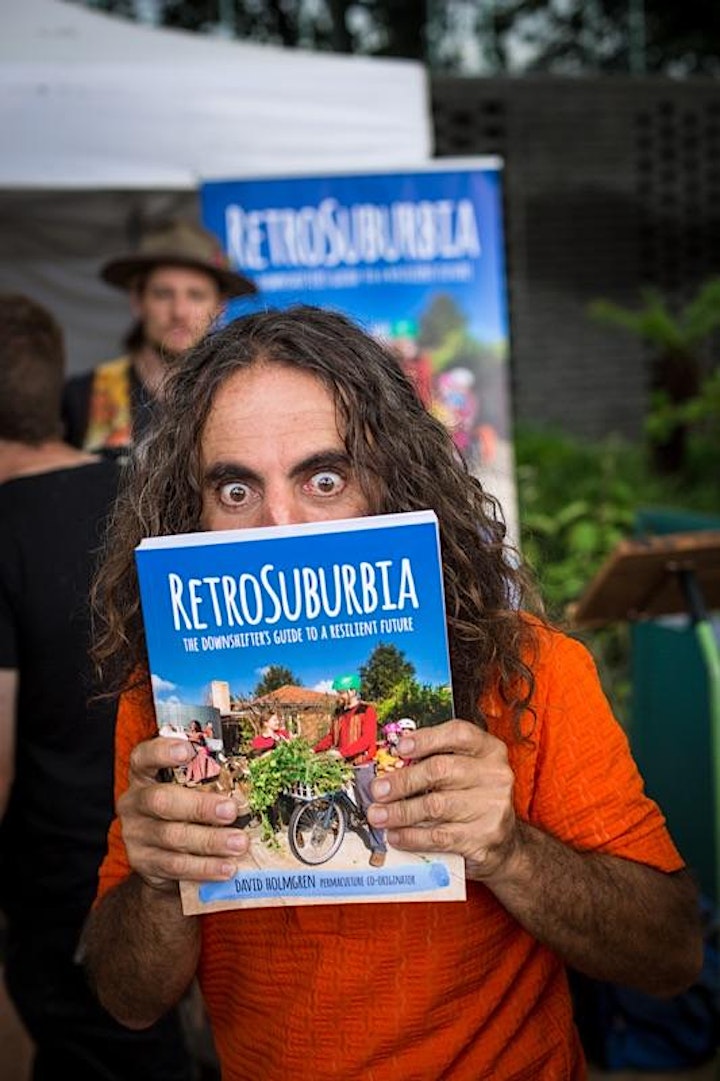 MORE ABOUT THE BOOK:
A hefty tome of almost 600 full-colour pages beautifully illustrated by Brenna Quinlan, RetroSuburbia is part manual and part manifesto, drawing on over 40 years of practical experience in permaculture from the co-originator of the movement himself. The book shows how suburbs can be transformed to become productive and resilient in a world of economic instability and energy-descent. It focuses on what can be done right now by an individual at the household level, rather than community or government levels.
RetroSuburbia is a source of inspiration, introducing concepts and outlining patterns and practical solutions. It empowers people to make positive changes in their lives. As with David's previous work, it is thought provoking and provocative.
If you are already on the path of downshifting and living simply, exploring RetroSuburbia will be a confirmation and celebration that you are on the right track and guide you on the next steps forward. If you are just beginning this journey, it provides a guide to the diversity of options and helps work out priorities for action. For people concerned about making ends meet in more challenging times, RetroSuburbia provides a new lens for creatively sidestepping the obstacles.