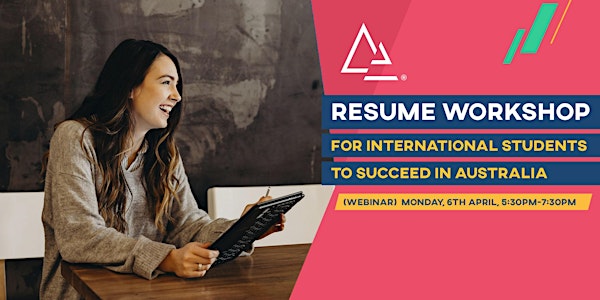 Resume Workshop for International Students to succeed in Australia (Webinar...
Description
The first impression is everything – and a strong resume is your step 1 towards an invitation to an interview.
We have invited Wiebke Zimdars to share with you her experience of 10+ years of helping International Students with resume and interview skills.
Wiebe is passionate about helping students find out what their strengths are and showcasing them in the best way – through resumes and job interviews.
Learn about the general Do's and Don'ts in resume writing.
What you will learn from the workshop:
What is really important for employers

How to set yourself apart from others

Most important things for you to include in your Australian resume