Come and join us for 3 days of total nourishment for your body, your mind, your emotions and your energies.
About this event
The fast-paced demands of modern life can leave us feeling out of balance, drained and overwhelmed.
Come and join us for 3 days of total nourishment for your body, your mind, your emotions and your energies.
Let us guide you to rediscover your inner balance and show you how to engineer your life to be as you want it to be.
You will leave feeling refreshed, inspired and empowered with tools to bring greater balance, health, peace, and freedom into everyday life.
Your experience includes:
Gentle Yoga
Start each day with a gentle yoga class. Even if you have never practiced yoga before you will feel the relaxing, yet energising benefits of moving your body to the gentle flow of the breath. Yoga is adaptable for everyone irrespective of age and physical capability. Everyone can benefit from this ancient practice.
A Taste of Meditation
Meditation is about learning to be consciously present and science is showing that people who practice regular meditation are happier, calmer and live longer. But many people feel that they can't meditate because their mind won't stop. On this retreat you will experience a variety of simple mediation practices all designed to lead you to the restorative experience of simply being present. A guided night meditation practice will leave you feeling relaxed and ready for a restful sleep.
Finding Inner Balance Workshops
Modern and ancient sages have taught that inner balance comes from consciously resting in the present moment, observing the mind and identifying limiting beliefs. In these interactive sessions, we shine a light on these processes. You will experience the deeply nourishing benefits being immersed in spacious presence and simply observing the non-stop monkey mind. You will also learn new tools to challenge limiting beliefs about yourself and your world.
Nourish your body with delicious food made with love
Take a break from cooking and restore balance to your body with wholesome, delicious, nourishing food.
Comfortable accommodation
A variety of options are available in the peaceful, spacious setting of the Riverdell Spiritual Centre.
• Premium: Your own private bedroom
• Standard: Twin share with a friend
Time and space to relax and refresh
Our measured and balanced program allows you time to relax in a way that's right for you. You could find a space to be alone, write reflect or simply be. Or perhaps you would like to take a walk in the beauty filled surrounds. Perhaps a nap is what you need. The weekend is designed to help you slow down, let go and experience space and peace.
Your Presenters
Beatrice Lemm and Lynn Riedel are on a mission to improve the physical and mental wellbeing of as many people as possible, teaching up to date scientific knowledge, ancient wisdom and practical tools that can be incorporated into everyday life. Their mantra is Eat Well, Think Well, Be Well.
Lynn is a leading Adelaide naturopath, mindfulness coach and practitioner mentor with 20 years' experience in clinical practice. She is passionate about helping people to thrive by inspiring and empowering them take charge of their health and mental wellbeing. Lynn has served the community for well over a decade by leading small groups in the exploration of eastern and western philosophy, mindfulness and meditation. She understands the link between disease and stress and loves to teach and encourage people to develop the skills of healthy eating and mindset mastery.
Daily meditation, yoga, healthy eating, community service and having fun are the pillars of her life.
Beatrice Lemm became a specialist yoga teacher and Ayurvedic practitioner, following a major health challenge. In her journey back to wellness, she moved away from a 20-year teaching career and actively pursued every avenue, both conventional and holistic. She now dedicates her life to inspiring and educating others to adopt simple, achievable lifestyle changes to regain and maintain their health and happiness.
Beatrice is passionate and personable, loves creating nutritious, delicious food, pottering in her vegie garden, daily meditation and yoga, cycling and hanging out with her adult children.
Prices
Single Room: $495
Share with a friend: $395 each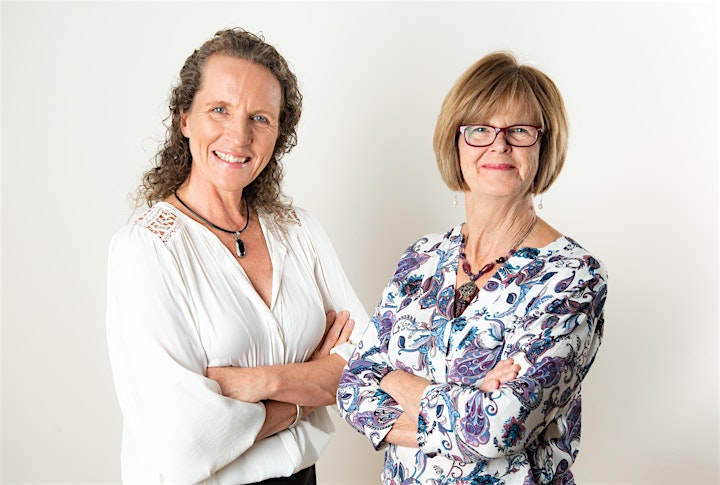 Organizer of Restoring Inner Balance - 3 Day Wellness Retreat (SOLD OUT)
Welcome to the exciting journey of discovering your greatness! Riverdell Spiritual Centre is a workshop and retreat centre located just outside of Gawler and 40 minutes north of the Adelaide CBD. We run a range of inspiring retreats, yoga classes, workshops, sound healings and more. You can see our specality events and retreats on this page. Alternatively, if you'd like to book into one of our weekly yoga classes, please visit riverdell.punchpass.com
We can't wait to connect with you soon!