Rest to Rise is a seasonal focussed women's circle designed to honour our cyclical nature.
About this event
For the months of Autumn and Winter the focus will be around letting go and resting so that we can restore our energy levels, ready to rise again in Spring.
Known for their grounded approach, this series of circles will be facilitated by Alita Blanchard and Lauren Howe.
Rest to Rise is an opportunity for you to slow down, connect within, share and listen to others and come home to your body through movement and meditation in the safe, judgement free container, that is circle.
These circles are open to all who identify as women.
Dates:
12th March - rest - letting go practices
16 April - rest - embodied mindfulness
DATE TBA for:
rest - somatic practices/radical self care
rest - self compassion
rest - nervous system
rise - joy and feminine dance
Location:
Luna Physiotherapy, 3/30 Empire Bay Dr, Daley's Point, NSW
Exchange:
$30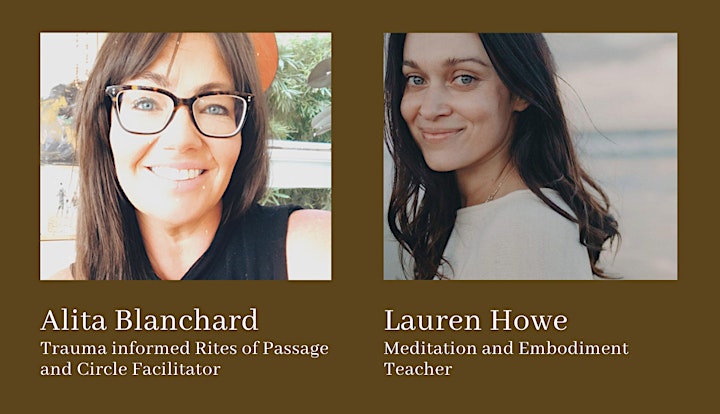 Please Bring:
A journal
Wear comfortable clothing
Accessibility:
Access to the studio is via either stairs next to cafe or a wheelchair-friendly ramp. There is a rail on stairs but not on the ramp though it is only a small incline.
Upon signing up please let us know if there is anything we can do to make these classes more accessible to you.
Please note:
For sensitivity to fragrances the studio usually runs a diffuser with native or calming/balancing oils prior to the meditation class.
About Lauren:
Lauren is an experienced and accredited meditation and embodiment teacher and coach. She specialises in supporting women to come home to the wisdom that lies within and take action to live in alignment with their own heart truths.
Lauren is a member of the Meditation Association of Australia and works for the Australian Centre for Meditation and Mindfulness coaching new meditation teachers. She is also a Trauma-Informed Facilitator and uses trauma-sensitive practices in her teaching.
https://lauren-howe.com/aboutlauren
About Alita:
Based on the NSW Central Coast, Alita is a dedicated, honest and nowhere near perfect mother of three boys who love to rumble and ramble in the outdoors . She is a trained Rites of Passage facilitator, Women's Circle facilitator and trauma-informed Conscious Parent Coach.
Alita supports and guides mothers in their transformation through motherhood (matrescence) and helps to bring awareness to their own needs and emotions so they can feel more aligned, aware and connected to themselves and their children.
Instagram: @alitablanchardspace
https://www.theawaremama.com.au/my-story