Responding to PPP Hospital Briefs and Digital Hospitals - Lessons Learned -...
Event Information
Location
Aurecon Offices
Brisbane, Sydney, Melbourne, Adelaide & Perth
Brisbane: Level 14, Santos Place, 32 Turbot St
Brisbane, QLD 4000
Australia
Description
---
An AHDC educational event -
Responding to PPP Hospital Briefs and

Digital Hospitals

- Lessons Learned

PLEASE SEE BELOW AND NOTE MEMBERSHIPS WAS DUE FOR RENEWAL 31ST JULY
SO IF YOU HAVE NOT RENEWED FOR 2017/18 PLEASE GO TO THE WEBSITE, LOGIN TO YOU ACCOUNT AND RENEW ,OR SELECT NON MEMBER AND PAY FOR THIS EVENT AND WE WILL UPDATE YOU MEMBERSHIP STATUS.
---
First Speaker: Kent Stuart - Responding to PPP hospital briefs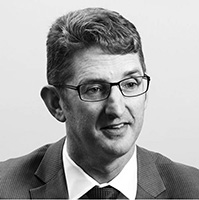 Kent leads Grosvenor's Property Advisory practice, Kent is a specialist in the establishment and management of service contracts with substantial experience in service reviews, contract audits, performance contracting, outsourcing and relationship and contract management systems. He has held senior positions in corporate real estate and asset management in the finance, banking, insurance and investment industries. Recent clients include CSIRO, QR National, Foster's Group and Qantas.
---
Second Speaker: Rod Sprenger - Designing for ICT in Digital Hospital Constructions - Lessons Learned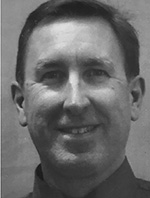 Rod is currently working as the Technology Lead for the Victorian Heart Hospital which is planned to be a fully digital HIMSS 6 Facility. Rod was previously the Technology Lead at the Victorian Comprehensive Cancer Centre and before that the Technology Lead for the Hervey Bay Digital Hospital, Australia's first HIMSS 6 Hospital.

Being part of the ICT industry for over 30 years in both technical and executive roles, Rod brings a wealth of knowledge and experience to ICT projects and is a passionate advocate of technology in healthcare to improve patient outcomes. Rod is always looking out for innovative and practical ideas to achieve that aim and is most at home designing digital hospitals of the future. Being a passionate Queenslander, Rod also enjoys warm weather, cold beer and another State of Origin victory.
---
Following our speakers there will be an opportunity to network with AHDC members, the speakers and colleagues. Please book for you chosen location.
Brisbane Level 14, Santos Place, 32 Turbot St, Brisbane - 4:30pm registration for 5pm start
Sydney Level 5 116 Military Road, Neutral Bay, Sydney - 5:30pm registration for 6pm start
Melbourne Level 8, 850 Collins Street, Docklands, Melbourne - 5:30pm registration for 6pm start
Adelaide 55 Grenfell Street, Adelaide - 5pm registration for 5:30pm start
Perth Level 5, 863 Hay Street, Perth - 2:30pm registration for 3pm start

For AHDC Members - this event is free, but yearly Membership renewals were due on 1 July 2017.
If you have not renewed membership in the last few weeks please pay for booking and your membership status will be updated giving you access to the website information again.
For Non-Members or Member Renewals - the fee is $100, and we will waive the $75 joining fee and will include membership for 2017/18 and ability to attend all events during this period..

AHDC wishes to thank our Event Sponsor Aurecon for their support.
Date and Time
Location
Aurecon Offices
Brisbane, Sydney, Melbourne, Adelaide & Perth
Brisbane: Level 14, Santos Place, 32 Turbot St
Brisbane, QLD 4000
Australia