Learn techniques to be able to create your very own statement resin jewellery by creating fun colourful earrings, a bangle & ring.
About this event
Learn techniques to be able to create your very own statement resin jewellery by creating fun colourful earrings. Learn how to mix resin; add colour with various techniques, pour and finish your pieces.
The workshop will start with a brief explanation and demonstration on what resin is, how it works and how to use it, focusing on various mixing techniques. This will enable you to work quickly and efficiently in pouring your resin into the silicone jewellery moulds supplied
Get hands-on with the resin and create your very own pieces. During the workshops we use a clear resin, which we will then colour to create unique, one of a kind jewellery. The techniques you will learn within the class can be used to continue pouring your own pieces at home if you so desire.
Finally, once the resin is set, you will learn how to sand and finish your jewellery ready for you to take home.
You will finish a pair of earrings, a bangle and/or ring and can take home any poured pieces you would like to finish at home.
All materials supplied.
ABOUT JEN EALES
I am a contemporary jewellery and small object maker based in Brisbane.
The collection is an exploration into the endless combinations of colour, texture and shape.  Inspired also by the Japanese "Wabi Sabi" concept, I find true beauty in the imperfect and each piece from my collection challenges the traditional idea that jewellery must be perfect. The distinctive signature of the Jen Eales collection is the ever-apparent maker's mark, leaving an imprint of the emotions translated through the creative process. 
My artistic approach is inspired by both sustainable art mediums and the deconstructionist movement. Because of the nature of this approach, no piece or scrap goes to waste. I am an assembler of pieces and find that sometimes the most unexpected and unplanned combinations are the most beautiful.
The eco-resin that I use as the colour component of my collection is comprised of bio based renewable materials from waste streams of other industrial processes, such as wood pulp and bio-fuel production. I limit all other incorporated materials to found and foraged; recycled silver, copper, timber, acrylic, brass and semi-precious stones, with the exception of certain earring backs and jump rings. 
The aesthetic of my collection, in line with my artistic ethos, is experimental which allows the collection to grow and change in order to work with available materials. Eco-environmentalism and sustainability have always been underlying values in my life so naturally this translates through my artistic vision, my jewellery collection and the message I choose to send out with my creations.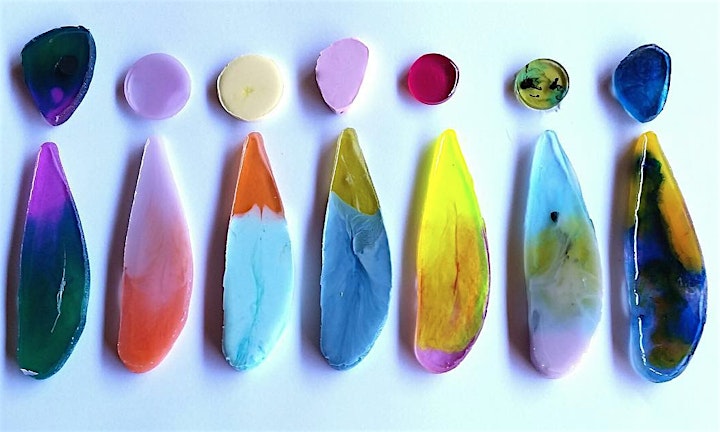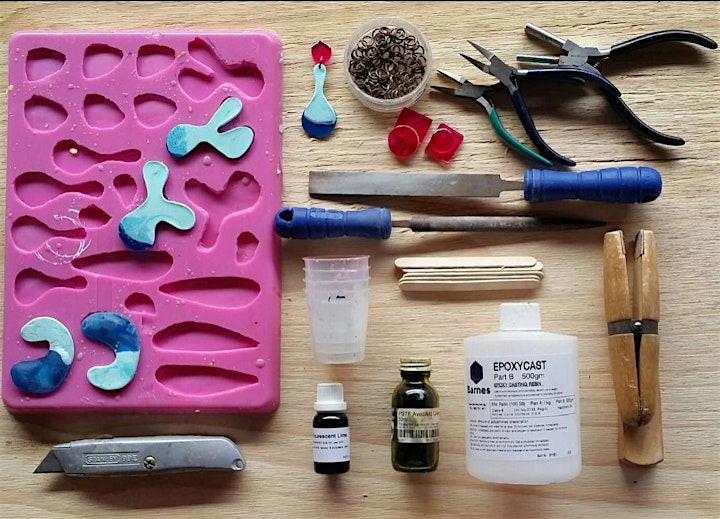 Organiser of Resin Jewellery with Jen Eales
Learn the art of creation in our workshop space, in store at Yandina. We offer a range of workshops exploring art forms including watercolour, printmaking, painting, weaving and handbuilt pottery - for Kids & adults. We host Art after dark workshops as well as Thursday morning art sessions in collaboration with Bar Deco, offering jazz, wine and a charcuterie board to enjoy with others.