Sales Have Ended
Ticket sales have ended
Thanks for registering for the Anglican EdComm Resilient Ministry Conference on 8th May 2018. We're looking forward to seeing you there and know that you will find Dr Guthrie's insights helpful in your ministry life and context. Please be aware that we are unable to provide dinner at Moore College and attendees will need to buy dinner in Newtown during the dinner break. The EdComm Team
Sales Have Ended
Ticket sales have ended
Thanks for registering for the Anglican EdComm Resilient Ministry Conference on 8th May 2018. We're looking forward to seeing you there and know that you will find Dr Guthrie's insights helpful in your ministry life and context. Please be aware that we are unable to provide dinner at Moore College and attendees will need to buy dinner in Newtown during the dinner break. The EdComm Team
Description
What does it take to not only survive but thrive in fruitful ministry over the long haul?
The stresses of pastoring are well known – multiple tasks, long hours, taxing responsibilities and some challenging personalities to deal with. Too often the results can be burnout, being run out or just feeling worn out.
Dr Donald Guthrie was an integral part in a seven-year research project among working pastors and co-author for a subsequent book. At the EdComm Ministry Conference he will share how pastoral staff can thrive and survive by focussing our attention to five primary themes for leadership resilience in fruitful ministry (spiritual formation, self-care, emotional and cultural intelligence, marriage and family, and leadership and management).
This conference is aimed at Clergy, ministry teams, Chaplains, ministry students and others involved in faith-based pastoral work.
Keynote speaker: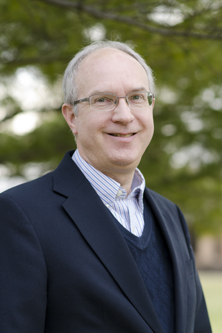 Dr Donald Guthrie, EdD
Trinity Evangelical Divinity School

Director of the PhD (Educational Studies)
Professor of Educational Ministries
The Jeanette L. Hsieh Chair of Educational Leadership

BA Grove City College, MDiv Trinity Evangelical Divinity School,
MA Indiana University of Pennsylvania, EdD University of Georgia
Prior to joining the TEDS faculty, Dr. Guthrie worked in campus ministry for 12 years with the Coalition for Christian Outreach and served on the faculty of Covenant Theological Seminary. During his 15 years at Covenant, he directed the Field Education, Doctor of Ministry, and Distance Learning programs and also served as Vice President for Academics. Dr. Guthrie is a member of the North American Professors of Christian Education and has enjoyed serving as a ruling elder in several local churches over the past 25 years. He is a frequent teacher at conferences and retreats, often addressing cultural trends, intergenerational ministry, calling and vocation, and adult learning. He is a co-author of Resilient Ministry: What Pastors Told Us About Surviving and Thriving.
We look forward to seeing you at the 2018 Resilient Ministry Conference.
The EdComm Team.
Prices:
Standard Rate $60
Ministry Student $30
Afternoon tea and supper is included in this price. Attendees will need to purchase their own dinner at one of the nearby restaurants. The formal proceedings for the evening will conclude at 8.30pm but you are invited to join us for supper at the conclusion of the evening.