Resilience to the Euro Zone Crisis: The Unique Advantages of the Mondragon Cooperative

Monday, 22 October 2012 from 6:00 pm to 7:00 pm (AEDT)
Event Details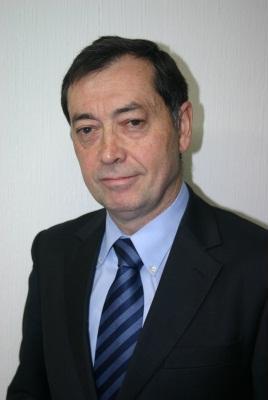 Mikel Lezamiz is the Director of Cooperative Dissemination at the Mondragon Cooperative Corporation.  Starting as a member-worker in the ALECOP students' cooperative in 1973, he continues to work at Mondragon as an educator, trainer and organisational leader, holding senior positions on the education system governing boards.  Mikel is the author of three books on Mondragon and travels internationally to speak about the Cooperative's enduring success.  He is visiting Australia for the national conference http://www.iycconference.com.au/ held as part of the UN International Year of Cooperatives.
The Mondragon Cooperative is the world's largest worker cooperative and Spain's seventh largest company employing more than 83,000 people in 256 companies.  Founded in 1956 in response to high levels of youth unemployment in the Basque region, Mondragon continues to innovate to create permanent jobs.  Since the crisis hit, the Cooperative has countered the lending squeeze by sharing liquidity among more than 130 cooperatives, including a supermarket chain, savings bank and many manufacturers, in the group. 
The essentials of the Mondragon story are simple. What began as a handful of workers in a disused factory, using hand tools and sheet metal to make oil-fired heating and cooking stoves, is today a massive conglomerate of worker-owned manufacturing, retail, financial, agricultural, civil engineering and support co-operatives and associated entities, with annual sales in excess of $US20 billion. The co-operatives have successfully weathered the fallout from the global financial crisis and played a key role in keeping unemployment in the Basque region well below half the national average.
Sponsored by: Electrical Trades Union, Employee Ownership Australia, Victorian Trades Hall Council, Members' Equity Bank, National Union of Workers, Communications Electrical Plumbing Union, University of Melbourne, The Fabian Society
Supported by: The Uniting Church, Social Business Australia, Australian Council of Trades Unions, National Tertiary Education Union, Maritime Union of Australia, Earthworker Cooperative, Goulburn Valley Food Cooperative
When & Where

Sunderland Theatre, Medical Building
Corner of Berkeley and Grattan Street
Carlton
Melbourne, Victoria 3010
Australia

Monday, 22 October 2012 from 6:00 pm to 7:00 pm (AEDT)
Add to my calendar
Organiser
Employee Ownership Australia (EOA) is an independent not for profit, member based organisation that represents a diverse range of members; from listed companies with employee share schemes (ESS) through to worker-owned co-operative and mutual enterprises (CMEs).
We are an an active voice in research and public policy, ensuring our members can influence Government and other decision-makers in crucial areas like supporting start-ups and increasing employee share-ownership take-up through appropriate tax and other reform.
Find out about the benefits of joining our community today at https://employeeownership.com.au/members/