Description
An executive forum that offers concise, practical insights to CEO's and Leadership teams about Strategic visioning, customer led brand differentiation and the path to market leadership.
Rapid change is presenting new and complex business problems that challenge the traditional norms of business.
It's a context that is creating a new wave of winners and losers and the path to success is less than clear for business leaders who face real challenges around achieving sustained growth.
International competition, avoiding the price driven race to the bottom, re-shaping out-dated business models – the one constant amongst this flux, is the need to identify and deliver value and to win the hearts and minds of customers.
To achieve this CEOs and leadership teams must work to build brands that endure by bringing customer insights to the centre of their business. Insights that build empathy, strategy, shape organisational behaviour and ultimately guide transformation of the customer experience.
This forum is for Leaders who are seeking improved ways to connect their products, services, strategies and people to their customer base to find relevant and unique ways to drive value and fuel growth. The forum is designed to help growth focused CEOs and leadership teams who believe the future is in creating customer centric organisations where business models and brands are built out of a genuine connectedness to the end user.
R3: THE FORUM
R3Shaping a Customer Centric Organisation
In Part 1 participants will work though case studies and the practical application of design thinking tools and techniques that are proven to improve connections to customers. He will show participants how to use these connections to drive more customer centric behaviours and insights that inform, not only product and service development, but also a deeper customer led purpose and strategy. He will demonstrate how to embed these behaviours to help fuel the strategic thinking, innovation practice and differentiation that powers the brand loyalty and long term equity required to sustain growth in a highly competitive, increasingly global market place.
R3Modelling Your Growth Strategy
Taking the deep customer insights developed earlier, in Part 2 the 'Strategy Remodelling' section, we will work through a series of tools, processes and case studies that will enable the participants to make the "right strategic choices" for their business. 'Right choices' are a function of ambition for growth, risk appetite, distinctive value propositions motivating target customer groups and business, and a model that profitably links these objectives.
R3Igniting Your Brand
Discovering Who, What and Why you are as a business, delivers the key to reigniting your Brand. In Part 3 these insights provide the blueprints to crafting messages that speak with clarity and purpose. These messages inspire and reinvigorate your teams, qualify your customers and draw them both to you. Using case studies and practical examples, we work through communication methods and tools that move identity and brand from a passenger to the driver in the business, creating short, medium and long term brand equity.
R3: THE PRESENTERS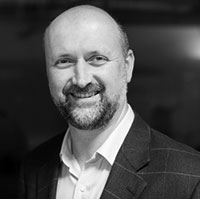 Mark Stewart - Indelibility
Mark has over twenty years of experience in managing and consulting in the areas of corporate culture, strategy, brand development and innovation. He is the Founder and Principal of Indelibility. The Indelibility team works with leadership teams to guide organisational transformation, helping teams to deepen their connections with and understanding of customers to achieve high value, relevant differentiation that positions them to compete in and win in global niche markets.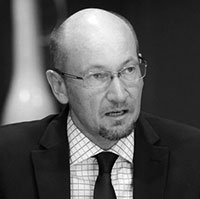 Anthony Moss - Lead Your Industry
In a career spanning more than 27 years, Anthony has helped more than 90 medium to large SMEs and associations working with CEOs and boards that seek to build great businesses and Lead their Industry! Anthony assists them to re-invigorate their vision, energise their management team, re-set their strategy, business model and, when ready, to expand into global markets.
His expertise comes from experience. Before establishing his management consulting business he worked in the UK, Europe, the United States and Australia in services, manufacturing and distribution industries, holding CEO and director positions. He frequently shares his knowledge as a speaker and facilitator at seminars and conferences on a range of business growth topics.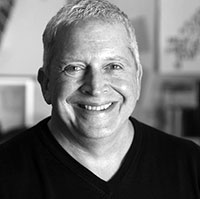 Wayne Lazarides - Inkredible Rebranding
Wayne is a versatile Brand Architect, skilled at helping businesses reveal their true market advantage, define their brand essence and communicate a clear differentiated proposition to their customers.
He is a rebranding specialist who works closely with business leaders and CEOs to transform organisations from the inside out, helping them build a brand strategy to move from the existing to the preferred by developing communications that speak to customers in a way that they can both understand and resonate with.