Description
RESET Your Hormones and Your Metabolism
When our Hormones are out of balance, WE are out of balance, and it can become really hard for us to maintain a happy weight, have good energy levels, sleep well and feel joyful and calm.
Hormone Imbalance is such a common issue among women and it so often goes undiagnosed.
Here are just some of the symptoms related to Hormone Imbalance:-
Exhaustion
Weight gain that won't budge
Feeling sluggish and unmotivated
PMT, Bloating
Breast tenderness
Heavy, painful or irregular cycles
Anxiety, Overwhelm
Hot Flushes
Skin problems
Fluid retention
Poor sleep
Poor circulation
Hair loss
Dry skin
Sugar and carb cravings
Digestive Issues
Join leading Brisbane Naturopath Leanne Stockwell for this workshop and you will learn:
WHY your hormones can still be out of balance even when regular tests say otherwise
WHAT these hormones are and which ones are out of balance for YOU
HOW you can balance your hormones naturally, reset your metabolism to "ON" and start feeling better right NOW!
The role of emotions and self-connection in maintaining "happy hormones"
How poor digestion and gut health can lead to hormone imbalance and some simple ways to have a "happier gut"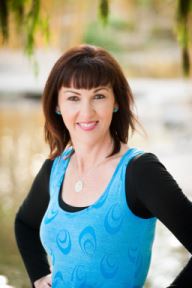 Leanne Stockwell
Naturopath, Coach & Kinesiologist
Can't wait to see you there xx
PS - Tickets are $25 and you can bring a friend for FREE.