About this Event
When you thrive, so does your business.
But how often do you give yourself the space to reset?
To reflect, renew and redefine?
With almost two decades of combined experience supporting women in business, we've seen (and experienced) first hand the pressure ambitious business women place on themselves to achieve "success" and the toll that this can take.
Maybe the pursuit of "success" is taking its toll on you too?
We want you to know, it doesn't have to be this way.
Burnout is not the prerequisite to success.
Which is why we've teamed up to create reset, an opportunity for you to:
Learn how to identify and manage stress so you can approach your business with grace & ease
Understand the power of rest and renewal and how you can incorporate self-compassion into your business strategy
Let go of all the "shoulds" of business so that you can build YOUR business on YOUR terms - simply & sustainably
Be encouraged and inspired by connecting, and sharing the experience of entrepreneurship
Be nourished from the inside out with a barista coffee, gourmet lunch, grazing table and champers
Invest in the woman behind the business today
Early Bird Tickets only $159 (save $30)
Sale ends midnight 27 October
Meet your presenters: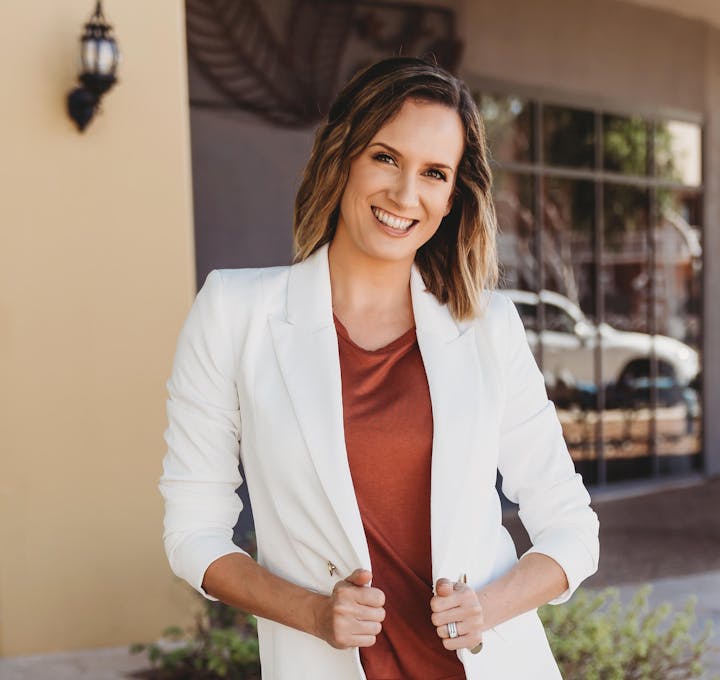 Hayley Brown, Hayley Maree
Hayley Brown is a Transformation Coach who supports entrepreneurs to explore their innate personality preferences so that they can connect with their true self, draw on their unique strengths and lean into their full potential both in and out of their biz. Through her 1:1 coaching, group programs and workshops, Hayley's clients experience a greater ability to manage change, build resilience, manage stress and thrive in all areas of their lives.
Hayley is an energised, organised and driven #bosslady and mum who successfully climbed the corporate ladder, achieving the role of HR Manager by the age of 30, before transitioning into the world of entrepreneurship. She now runs two businesses, and proudly holds accreditation in the Myers Briggs Type Indicator Tool. She's been happily married for seven years with two kids, and is passionate about supporting her clients to utilise self-awareness to be the best professionals and mothers they can possibly be.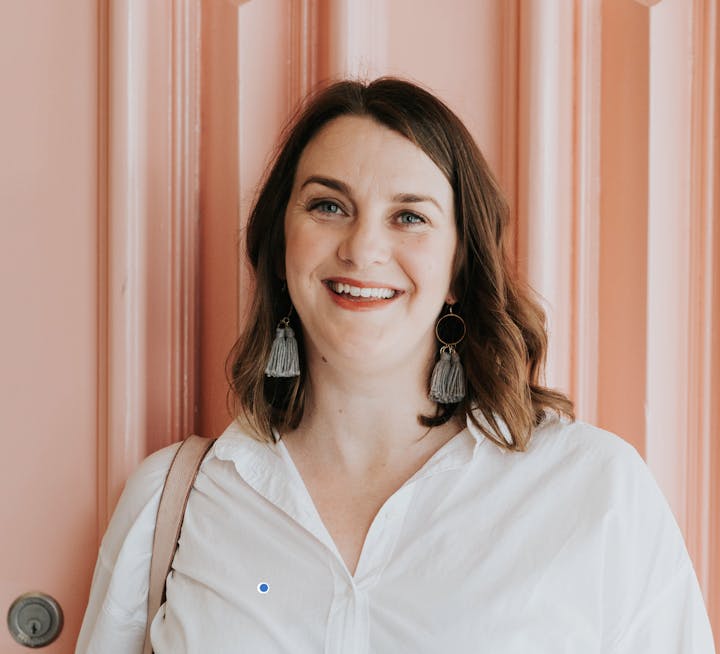 Samantha Dhu, Samantha Dhu
Sam is a Mindset Transformation Coach, Clinical Social Worker and highly qualified Psychotherapist who works with modern-day business women juggling many roles to go from overwhelmed and stuck to energised and aligned.
Sam's mission is to support as many women as possible to learn to prioritise themselves and have compassion for the woman behind the business.
With over 15 years experience empowering women from all walks of life, Sam combines her knowledge of Positive Psychology, Mindfulness & Mindset with her own life experience juggling Biz life, to help her clients create a meaningful life and business they are energised by.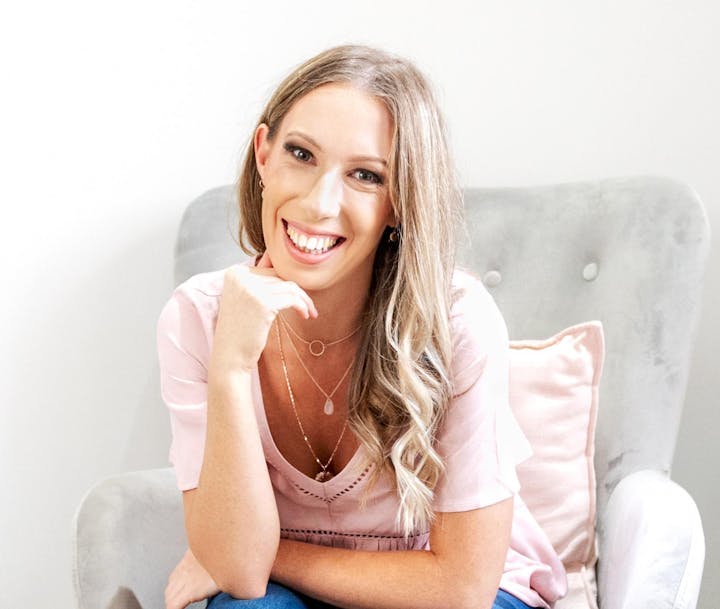 Jessica Miller, The Inspired Mark
Jessica Miller is a Business Strategist, Inspo Sprinkler, Success Coach and founder of the Inspired Mark. Through her one-to-one coaching, as well as the annual Make Your Mark summit, Jess is on a mission to cultivate a community of awakened entrepreneurs leading profitable and impactful businesses without the weight of the hustle.
Once referred to as the Marie Kondo of business, Jess draws on a decade of business building to support heart-centered entrepreneurs to unravel all the 'shoulds' of business, so they can redefine success and grow their business on their own terms - simply and sustainably.
Her intuitive and nurturing coaching paired with her academic and corporate experience empowers bold-visionaries to amp-up their income and make their mark, all while living more and working less.
Here's what women say about working with us:
"As someone who is constantly on a journey to uncover who I am at the core and how I can live life my best and serve others in a way that energies me rather than depletes, I was excited to go on a self awareness journey with Hayley. Hayley is such a knowledgeable coach, her passion for ensuring people are constantly growing, developing and striving to be better to get the most out of their vision and mission is inspiring." ~ KYLIANNE FARRELL, MOVE FOR MENTAL HEALTH
"Jess is a big-picture thinker and every time I talk to her, I feel like we can take the world on… she inspires me to believe that my dreams are possible and also gives me the practical steps to make them a reality. I can't imagine doing business without Jess. She sees me in all my humanness and then integrates that within my business so I can create my own success. She's been integral to my growth." ~ AMY COX, PLAYFUL LITTLE LEARNERS
"I was struggling to prioritise my self- care and Sam's thoughtful input opened my eyes to new possibilities in how I can best take care of myself. I really loved her approach and how she coached me to create what it is that I wanted rather than just telling me things that I should do. The best thing was having access to Sam's amazing knowledge and strategies. The support she offered during (and between) my sessions was exactly what I needed to move forward. Sam has the most beautiful energy and made me feel very calm and relaxed. Having someone completely separate from your life to provide you with support and accountability, as well as a whole range of tools and strategies to make your life easier, is priceless!" ~ EMILY GREAVES-HOLISTIC HEALTH COACH
"Just WOW! Your presentation was so powerful. I had aha moments, goosebumps and tears. The format of your presentation and your delivery was so on point. Being able to understand myself better is the best money I have ever spent on personal and professional development. The ROI to my personal well being and business is absolutely incalculable. You have made your mark! Thank you!" ~ JESSICA BROWNE - BIZ ELEVATION
"After attending Jess' workshops, I always come away feeling super inspired! I love the infusion of mindfulness and practical advice. She always ensures you leave with some achievable goals, which is great because lots of workshops can be just a stack of information and nothing clearly actionable. I have been applying her insights into my business, with many positive outcomes already. I feel as though I've learned some skills that will last forever." ~ KIAH, MAMA TREE
"I invited Sam to speak at our SOLD OUT After Hours South Small Business Networking event with 50 business women attending. Sam within a short timeframe was able to make a connection with our attendees, bring to light some home truths whilst offering a quick exercise and tips to start creating positive change. Sam's speaking style and approach made us feel not alone in this journey and that when you break it all down small things can make a big difference in your outlook and approach to self-care. I would recommend Sam to any ambitious women in the small business/corporate world and found the entire experience easy, rewarding, valuable and most importantly memorable." ~ JULZ POZAR-BRAND MARKETING SPECIALIST