Event Information
Refund Policy
Refunds up to 30 days before event
Description
Relax, inspire and energise at the Reset Wellness retreat.
Join us for a rejuvenating 2 nights and 3 days of rest, nourishment and deep connection.
Set on 15 beautiful acres on the doorstep of the Baw Baw National Park, Rawson Village is the perfect destination for your Reset Retreat.
Rawson Village will nourish you with its delicious, vegetarian menu, mindful bush walks and expert wellbeing professionals as your hosts.
You'll have space to breathe, slow down and reflect on your life, connect with nature and a community of like-minded people. Learn new skills to live an inspired life and leave energised with fresh purpose!
Retreat Features:
2 nights and 3 days of expert wellbeing coaching
comfortable twin share accomodation in lush forest
reset retreat goodie gift box
reset retreat journal and workbook
3 delicious and healthy meals served daily, plus morning and afternoon tea
individual customised coaching session
luxurious massage treatment
creative community cooking event
campfire Reset ritual event
guided mindful bush walks
meditation and mindful yoga
Immerse yourself in our 3 wellbeing themes:
Mindfulness Coaching
Experience a deeper state of calmness and clarity through stress reduction. Learn self-care and compassion to boost your energy levels, explore mindfulness meditation and skills coaching for performance.
Develop practical mindful living strategies, like letting go, being present, positive mantra and choosing wisely. Learn how to engage more authentically in your relationships, career and daily life.
Lifestyle Coaching
Tune into and develop your personal strengths and discover news ways to get motivated. Reflect on your current life and develop an exciting life vision for the future. Craft powerful goals for whole of life wellbeing and balance.
Learn how to lead your life intentionally and develop a growth mindset with the latest evidence based tools including visualisation and journaling. Create your future life vision with you in the driver's seat.
Nutrition Coaching
Discover evidence based strategies to stop emotional eating and regulate your appetite. Participate in a creative whole food preparation event and mindful eating experience.
Learn about stress and the impact of diet on wellbeing as well as hormones and mind/gut connection and what that means for you. Develop your own approach to making better food choices to support your health and wellbeing journey.
Date: 17/11/2017- 19/11/2017
Time: 5pm Friday- 1pm Sunday
Address: Pinnacle Dr, Rawson VIC 3825, Australia
Email: info@melbournecoach.com.au
Meet Your Hosts!
---
Marion Miller
Mindfulness and Personal Coach
Marion is passionate about mindfulness, wellbeing and leadership; empowering professionals through personal coaching and mindfulness in private practice and in the workplace. For over 10 years she's inspired her clients to develop their career, relationships and wellbeing mindfully. With a warm, compassionate and authentic style to coaching Marion provides a non-judgmental and creative space for clients to grow. Marion has an established practice in Hawthorn, Melbourne, is a mother of four and loves the beach.
---
Jacinta Stiles McNena
Executive and Lifestyle Coach, Facilitator.
Jacinta is so passionate about inspiring people to thrive in their personal and professional lives that she launched her own radio program on the topic. It's a message she spreads across many platforms.
Founder and Principal consultant of Insight Partnership Group (IPG ) Jacinta is a highly experienced Executive and Lifestyle Coach who works with business leaders and individuals to achieve their professional and personal goals. With over 20 years' experience Jacinta brings a wealth of knowledge and life enhancing strategies that are practical and effective. A keen sense of humour, energy and a willingness to share her own life lessons, are hallmarks of her engaging style. You can listen to Big Life Conversation with Jacinta on 94.1fm every Thursday 4-6pm Live stream at 3WBC.
---
Nicole McAuliffe
Nutritionist, Executive and Wellness Coach
Nicole is an executive coach and facilitator with over twenty years experience in the corporate world. Nicole has a highly successful track record in the areas of Change Management Consulting, Executive Career and Wellness Coaching.
Nicole has a portfolio career. Nicole is owner and director of Create Wellbeing Group, a company she began in 2003 which specializes in executive, career and nutrition coaching. Nicole is the lead facilitator and coach at the Life Coaching Institute of Australia. Nicole is also Senior Associate with Xplore for Success, and facilitates Gender Diversity, Career Resiliency and Wellness Programs.
---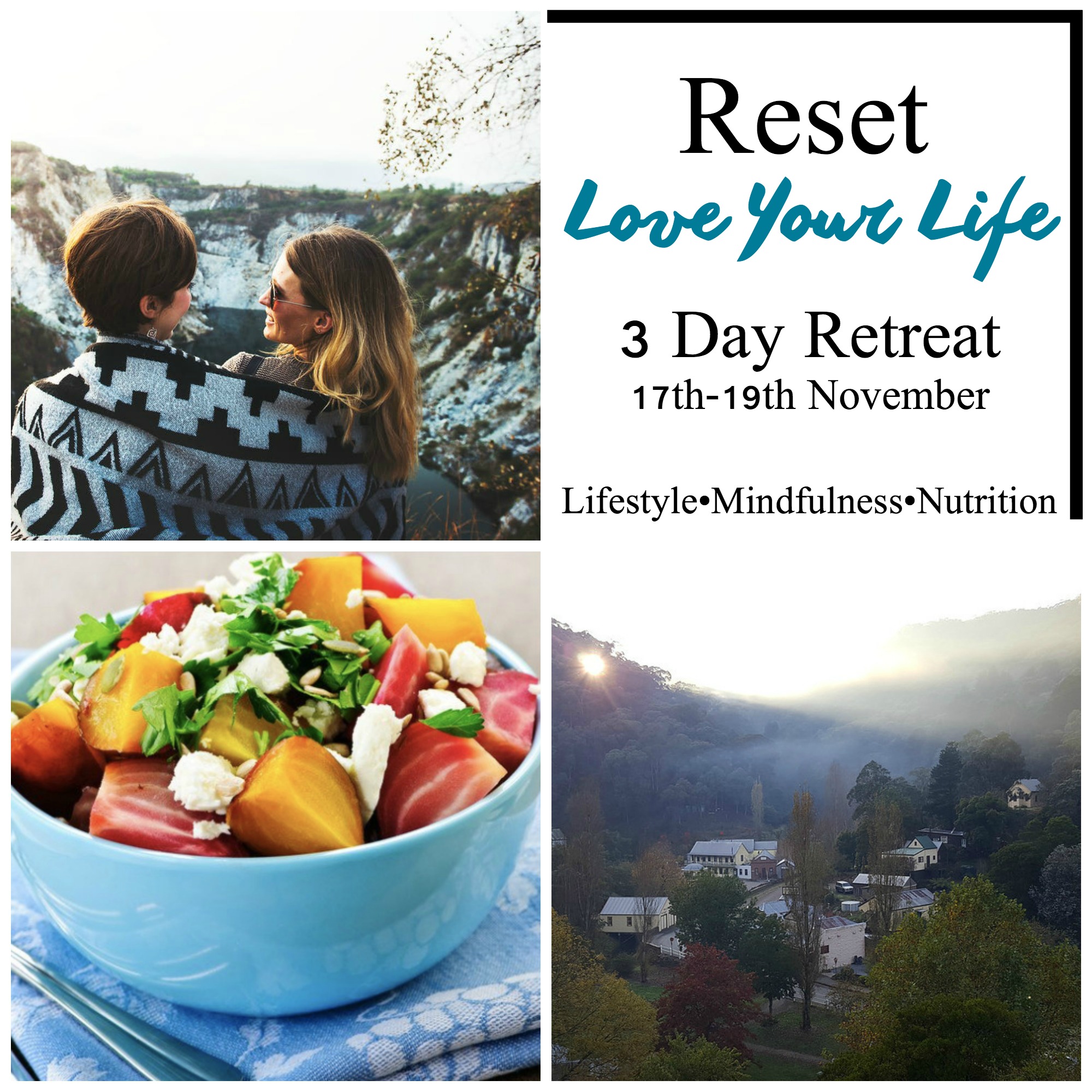 Date and Time
Location
Refund Policy
Refunds up to 30 days before event