Join us to hear how Peter King researches, preserves and restores old photographs. Wouldn't it be great if you could do this yourself?
About this Event
Do you have damaged, or old photographs and want to know how to repair and restore them to their former glory? Learn how to research the image to discover more about when it was taken and who might be in it, and preserve it for future generations.
Preserving these previous images is a skill we could all use!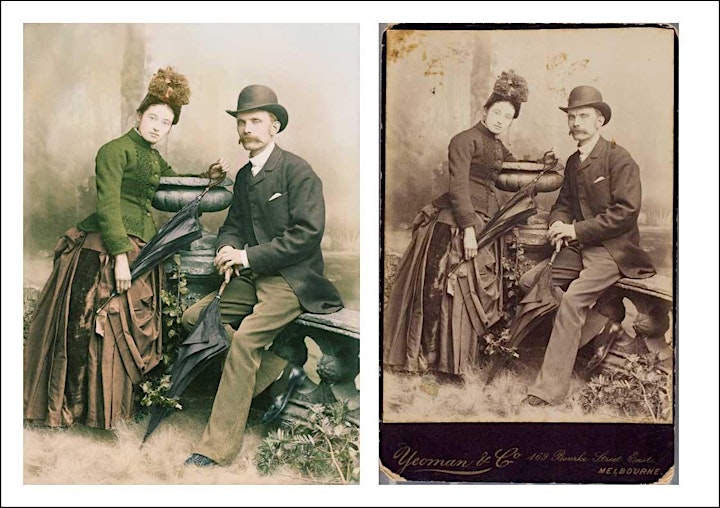 This event will be run using MS teams, and you'll be provided with a link to attend after registering. You will need an electronic device to participate.
Please contact the Adult Programs Team at Wyndham City Libraries on (03) 8734 2600 if you have any access requirements to participate in this session.
This Library program/event is being administered by Wyndham City Council using an event booking platform provided by a third party, EventBrite. Any personal information you submit when registering will be stored and processed by EventBrite in accordance with its Privacy Policy. Please note that EventBrite is a US based organisation, and your data will be held in US servers located outside of Australia. By registering for the program/event, you are agreeing to EventBrite's Privacy Policy.