Description
Researching Mathematics Education: Shifting from Implications to Impact
Associate Professor Colleen Vale reflects on her research in mathematics education to consider how we might address the requirement to show 'impact' in our research.
Collen's current research projects concern out-of-field teachers and teaching, teaching, learning and assessing mathematical reasoning, the STEM Catalyst program, secondary pre-service teachers' perceptions of mathematics and mathematics teaching and lesson study in primary mathematics. She will use examples of methodologies, findings and outcomes from these studies to discuss the meaning of impact, how we might demonstrate it and to consider the actions that we need to take to build on this work to show impact.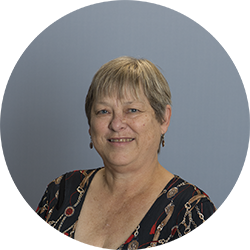 Associate Professor Colleen Vale
Throughout Colleen's career in primary and secondary pre-service mathematics teacher education, professional learning for in-field and out-of-field teachers has been an on-going interest. Colleen's research interests are focused on improving the quality of mathematics teaching and learning and ensuring equity and social justice in mathematics education. Her current research projects focus on mathematical reasoning and problem-solving approaches that enhance teacher quality and learner engagement; social constructivism and feminist theories both postmodern and critical inform her research.
Colleen has used various qualitative methodologies including ethnography and collaborative practitioner research to investigate classroom culture and discourse, teaching practices including the use of digital technologies, teachers' pedagogical and content knowledge and more recently instructional leadership and reform in mathematics teaching.
In 2008 Colleen won the Australian Award for Excellence in Educational Publishing in the Tertiary Scholarly Reference category for Goos, M., Stillman, G. & Vale, C. (2007), Teaching Secondary School Mathematics: Research and Practice for the 21st Century.