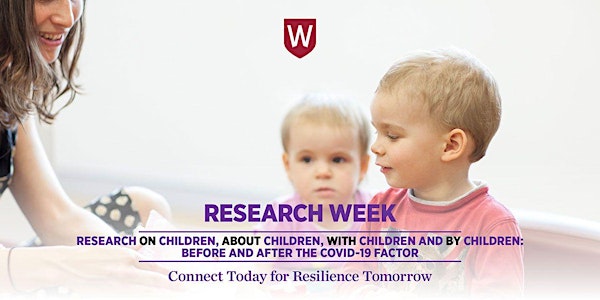 Research ON, ABOUT, WITH and BY children: Before & after the COVID Factor
Research ON children, ABOUT children, WITH children and BY children: Before and after the COVID factor.
About this event
The TeEACH Strategic Research Initiative at Western Sydney University welcomes you to Research Week at Western. For further events during this week, please visit the website at www.westernsydney.edu.au/researchweek
This presentation will explore:
The many, evolving roles of children in research;
• Learning from the experiences of child researchers in Nicaragua;
• An analytical tool to help researchers develop partnerships with children and adolescents;
• The COVID Factor: Further evolution of children's roles in research.
Organisers:
A/Prof Rebekah Grace, Director TeEACH
Harry Sheir, Writer, researcher, facilitator, commentator on child rights & participation
Please note: The Zoom link will be sent to you the day before the event.