Rescheduled: Neighbourhood Book Club: 'Invented Lives' with Andrea Goldsmit...
Description
NEIGHBOURHOOD BOOK CLUB
- For local readers and writers -
Ours is a book club with a difference - each meeting will be hosted by a local author!
We will hold meetings fortnightly, alternating between non-fiction and fiction. You're welcome to attend one or all.
Come along for hearty conversation, good company and cheese and wine.
Andrea Goldsmith (author of The Prosperous Thief and The Memory Trap) has agreed to host July's fiction meeting to discuss her brilliant new book, Invented Lives.

---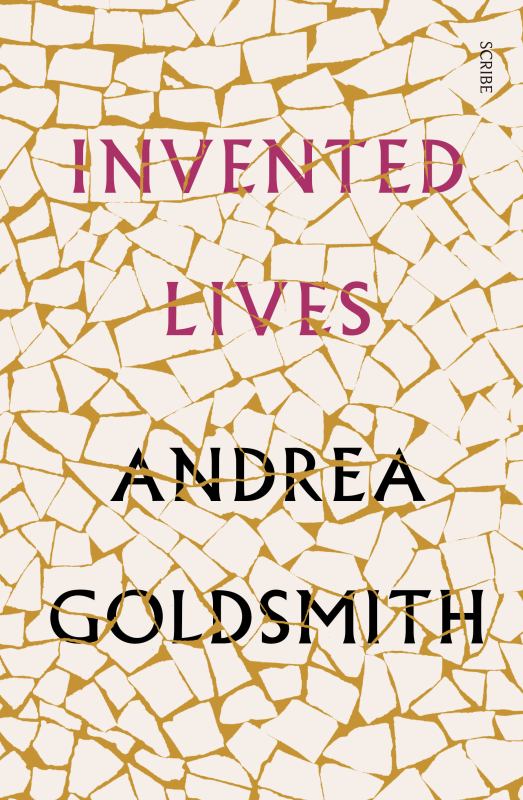 ABOUT INVENTED LIVES (Pick-up a copy in store or buy from our website)
Knowing what you want is hard. Accepting what is possible is harder still ...
It is the mid-1980s. In Australia, stay-at-home wives jostle with want-it-all feminists, while AIDS threatens the sexual freedom of everyone. On the other side of the world, the Soviet bloc is in turmoil. Mikhail Gorbachev has been in power for a year when twenty-four-year-old book illustrator Galina Kogan leaves Leningrad -- forbidden ever to return.
As a Jew, she's inherited several generations worth of Russia's chronic anti-Semitism. As a Soviet citizen, she is unprepared for Australia and its easy-going ways. Once settled in Melbourne, Galina is befriended by Sylvie and Leonard Morrow, and their adult son, Andrew.
The Morrow marriage of thirty years balances on secrets. Leonard is a man with conflicted desires and passions, while Sylvie chafes against the confines of domestic life. Their son, Andrew, a successful mosaicist, is a deeply shy man. He is content with his life and work -- until he finds himself increasingly drawn to Galina. While Galina grapples with the tumultuous demands that come with being an immigrant in Australia, her presence disrupts the lives of each of the Morrows. No one is left unchanged.
Invented Lives tells a story of exile: exile from country, exile at home, and exile from one's true self.
---
PRAISE:
'It is a fabulous book ... It lives on ...What I really loved was the changing seasons of all the characters, their inner beings, their outer beings, their strengths.'
-Drusilla Modjeska

'This is a compassionate and thoughtful depiction of one aspect of multicultural Australia … Invented Lives will appeal to fans of Australian literary fiction for its depiction of rich inner lives, and the conflict between desire and reality.'
-Louise Omer, Books+Publishing
'Goldsmith is a masterful storyteller who explores the complex themes of identity and love in her latest novel. Invented Lives deserves a wide audience.'
-Mark Rubbo, Readings

'In her latest novel, [Andrea Goldsmith] tackles the idea and experience of exile from a surprising perspective.'
-Jane Sullivan, The Saturday Age

'[A] complex and nuanced book … Goldsmith's novel shows careful research in its evocations of time and place … a thoughtful novel.'
-Andrew Fuhrmann, The Saturday Paper
---
ABOUT THE HOST:
Andrea Goldsmith originally trained as a speech pathologist and was a pioneer in the development of communication aids for people unable to speak. Her first novel, Gracious Living, was published in 1989. This was followed by Modern Interiors, Facing the Music, Under the Knife, and The Prosperous Thief, which was shortlisted for the 2003 Miles Franklin Literary Award. Reunion was published in 2009, and The Memory Trapwas awarded the 2015 Melbourne Prize. Her literary essays have appeared in Meanjin, Australian Book Review, Best Australian Essays, and numerous anthologies. She has mentored many emerging writers.