Event Information
Refund Policy
Contact the organiser to request a refund.
Eventbrite's fee is nonrefundable.
RePurpose your Business Strategies: Building Cleaner and Greener Post-Pandemic Recovery Tools for SMEs.
About this Event
The global pandemic has highlighted deficiencies for sustainable business practice among small to medium business (SME) in Australia. Wholesale closure of industry, remote working conditions and the challenges of leveraging technology are among the few catalysts forcing small to medium-size business into closure. For some business, survival is about optimism. Optimism Regenerates hope and directs effort to Review, to Repurpose success and Reproduce adaptable and Resilient structures for business.
Successful Business Solutions, through our Abundance For All Foundation Learning Program, invite SME to engage in co-creating a Regenerative Sustainable Future. Our purpose is to improve the practice of management for SMEs by putting sustainability at the heart of your strategy, allowing you to reimagine benefits to your business and yourself:
Improve Profit Results
New Markets / future business
Leveraging Marketing and Branding
Tax Opportunities
Ethical and moral business conduct
Regulatory compliance
Live your best life!
This is a people to people learning workspace - a shared-knowledge space for collaborative learning. Run over 6 weeks, participants will receive a toolbox of strategies that can be immediately integrated to existing business or applied to a new business model. These recovery strategies will guide how participants repurpose their organisation's strategies or build new ones.
The sessions are underpinned by the Sustainable Development Goals and map sustainability to every aspect of business recovery. The 12 modules are presented over 6 weeks with active workshop weekly:
Wednesday 28 October, 6PM AEST
• Module 1: What are the SDGs? This module establishes what the SDGs and how they relate to business.
• Module 2: Ethics & Sustainable Development. Developing ethical practices, exploring inclusivity in SME environments and the Modern Slavery Act 2018 explained. SDG1-6, SDG10, SDG16, SDG17.
Wednesday 04 November, 6PM AEST
• Module 3: Circularity & the Ideation of Abundance For All. Workshop to build innovation, development and actualisation of circularity, greener & cleaner recovery processes.
• Module 4: Develop your Sustainable Development Strategies. Workshop on creating sustainable development strategies and how to embed them into practice. SDG Manager
Wednesday 11 November, 6PM AEST
• Module 5: Monetising your sustainable development model. Our financial experts will take your sustainable development strategies and show you how to convert them to financial outcomes. SDG8
• Module 6: Marketing & Branding: Leveraging sustainable development principles. Marketing and branding workshop to explore leverage, social impact and B Corporation Certification.
Wednesday 18 November, 6PM AEST
• Module 7: Human Rights, Labour, Gender Equality and Inclusiveness. Exploring Supply Chains, Procurement, Logistics and Labour .
• Module 8: How does sustainable development work for my business? Workshop on methodologies and approaches to sustainable development using donut economics modelling, ASIC rules, ATO guidelines and Banking principles.
Wednesday 25 November, 6PM AEST
• Module 9: Toolkit Workshop on the tools available, how to use them, when to use them and why.
• Module 10: Regulatory compliance (CSR/ESG) A look at the governance framework in Australia, CSR vs ESG and interpreting new regulatory rulings.
Wednesday 2 December, 6PM AEST
• Module 11: Overview This workshop ties all learning together to date, test drives policies, social impact and embeds continuous learning and support hub for SMEs.
• Module 12: New Markets and Future Business Where to from here?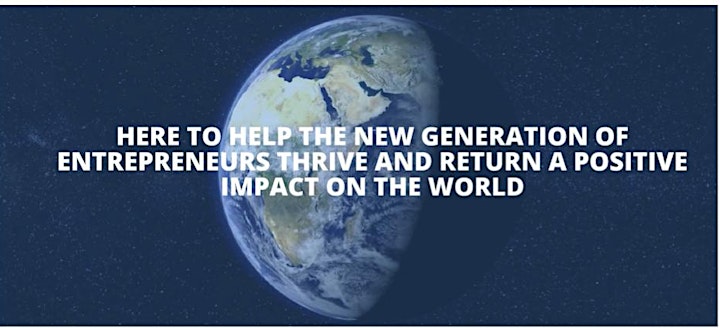 Who We Are
Abundance For All Foundation is an incubator for supporting the development, growth and success of entrepreneurship through sustainable and ethical business practice. We are a proud supporter of the UN Sustainable Goals (SDGs) and a partner with humanity to ensure a sustainable future for plant, animal and human life. Through our partnership, we align SDGs in business to slow and reduce the diminishing resources in our time.
Our Vision
Built on a vision of the circular economy, entrepreneurial individuals and companies are accelerated through an array of business support resources, services and network contacts. Our partnership synergies innovate strategies which create opportunities from the transformational uniqueness of your concepts and enterprise. We work at every stage of entrepreneurial business – budding talent and concepts through to mature business models, from contemporary practice to legacy operations.
Our Partnership
At Abundance For All Foundation, our core goal is to nurture a higher ethical consciousness in small and medium enterprises, regenerate diversity and create wealth that pays forward for a future. Be challenged to make a difference, embrace possibilities and design your future. Abundance is for all.
Facilitators: Michel Stevens, David Jaffe, Laurent Mas. Visit us at https://www.successfulbusinesssolutions.com.au/ https://www.successfulbusinesssolutions.com.au/abundance-for-all/

Date and Time
Location
Refund Policy
Contact the organiser to request a refund.
Eventbrite's fee is nonrefundable.